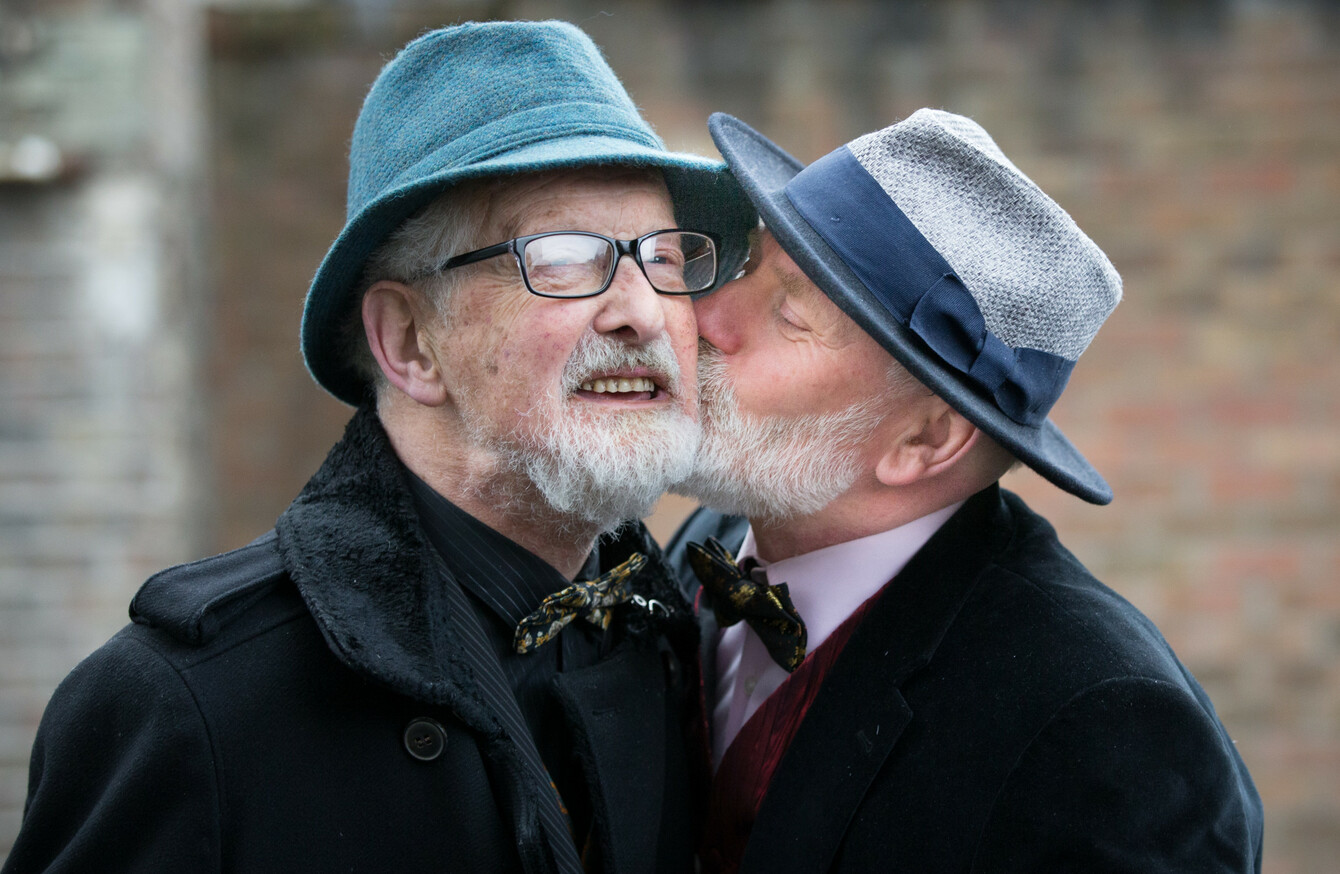 Image: Kenneth O'Halloran
Image: Kenneth O'Halloran
THE TWO MEN who hit the headlines after announcing they would be getting married for tax reasons tied the knot in a ceremony today in Dublin.
The story of Michael O'Sullivan and Matt Murphy was first told on RTÉ's Liveline last week, and the pair later appeared on RTÉ's Claire Byrne Live.
Neither man is gay, but 85-year-old Matt told Joe Duffy that Michael was his best-friend and that he planned to leave him his house when he died.
Matt, who's from Stoneybatter in Dublin, went on the show to speak about the care he was receiving in the Mater Hospital before the discussion turned to his impending nuptials.
Speaking about Michael, Matt said the pair had been friends for almost 30 years and that they decided marriage would be the easiest way to pass Matt's house to Michael after his death.
He said the pair were not sexual partners but that they are close friends.
"He's my best friend. He'll be part of my life when I die and whatever I have, i.e. my home, there'll be no problems. He can have it. Maybe save some money," Matt said.
Asked directly by Joe Duffy whether the marriage was a way of avoiding tax, Matt said that it was.
If he is to look after me in my old age. And this will be my 85th Christmas. I thought it was a very good thing that came into my head to say, nowadays, this is official.
The pair got married today at the Marriage Licence Bureau at Sir Patrick Dun's Hospital in Dublin's Grand Canal Dock.