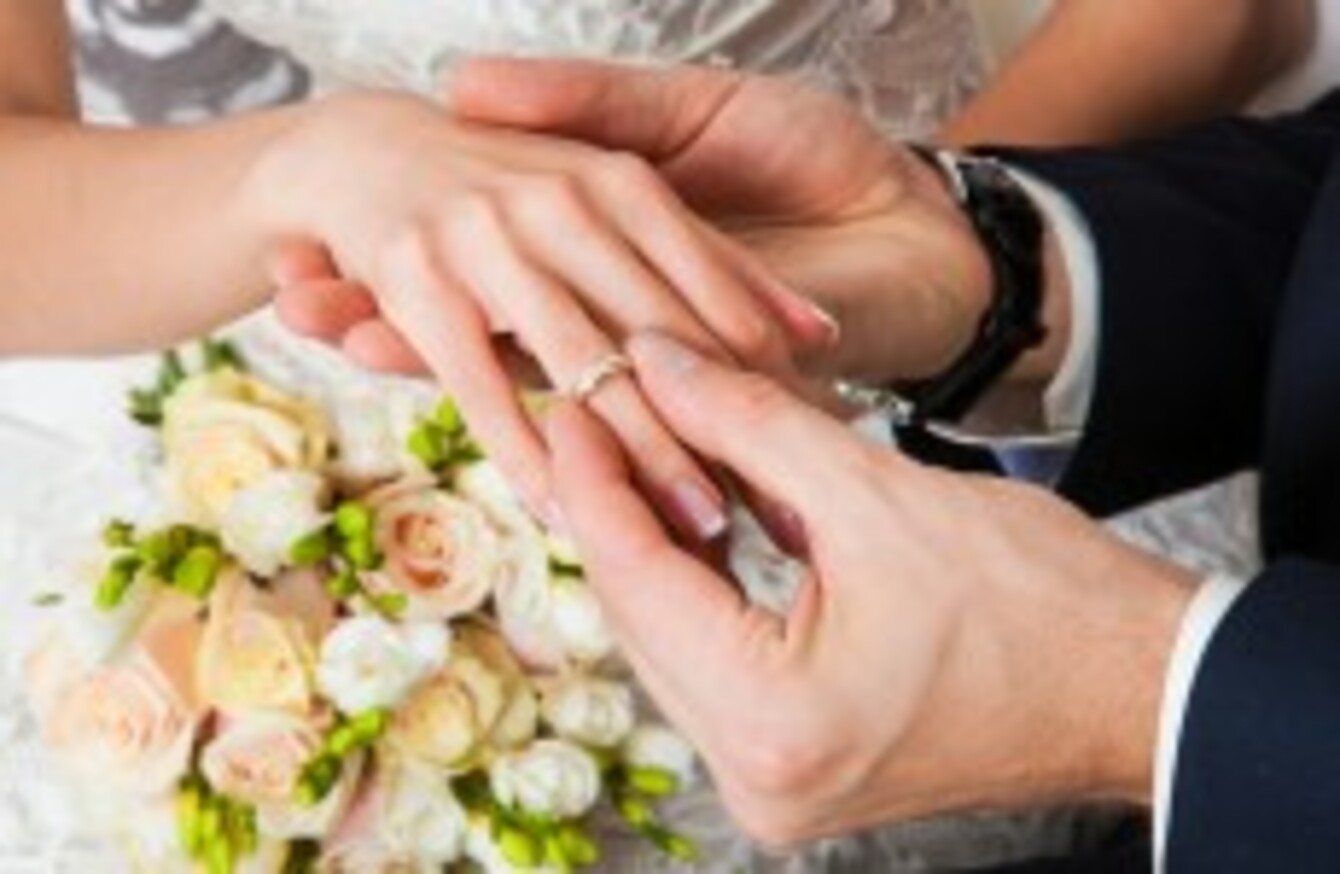 Image: Shutterstock/Popova Tetiana
Image: Shutterstock/Popova Tetiana
NEW FIGURES FROM the Central Statistics Office have shown that Irish people are getting married older than ever before.
Last year, the average age of brides was 33, a slight increase from 32.8 years the year before.
The average age of Irish grooms also rose, by 0.1 years to 35 years.
Despite only marginal increases, it still means that Irish brides and grooms are getting married at an older age than ever before.
Historical trends
While you might assume this new high point is the result of steady increases over the years, this has not been the case.
In 1964, the age of grooms stood at 29.8 years – but fell to a low of 26.2 years thirteen years later in 1977.
The average age for brides in 1964 was 26.3, a figure that dropped to a low point of 24 in 1977.
Overall figures 
In total there were 22,045 marriages last year, an increase of 1,365 marriages from 2013 when 20,680 people got married.
This roughly puts the marriage rate last year at 4.8 per 1,000 of the population.
August was found to be the most popular month for marriages, with 3,160 taking place. January was the least popular month with only 740 marriages.
While religion might not be as prevalent as it once was, it still plays a role in the majority of marriage ceremonies (68%), with 59.3% of all marriages being Catholic.
Non-religious marriage ceremonies accounted for 28% of all marriages last year.
Civil partnerships 
Since 2011 same-sex couples have had the right to have their relationship recognised legally.
Last year there were 392 civil partnerships registered in Ireland. Of these 242 were male unions while 150 were female unions.
The majority of these (76%) took place in the Leinster area, with 52% of the couples living in Dublin city.
The average age of couples engaging in same-sex partnerships was older than those entering into marriages, with the average age of male partners being 36.8 years and the average age of female partners being 39.5 years.