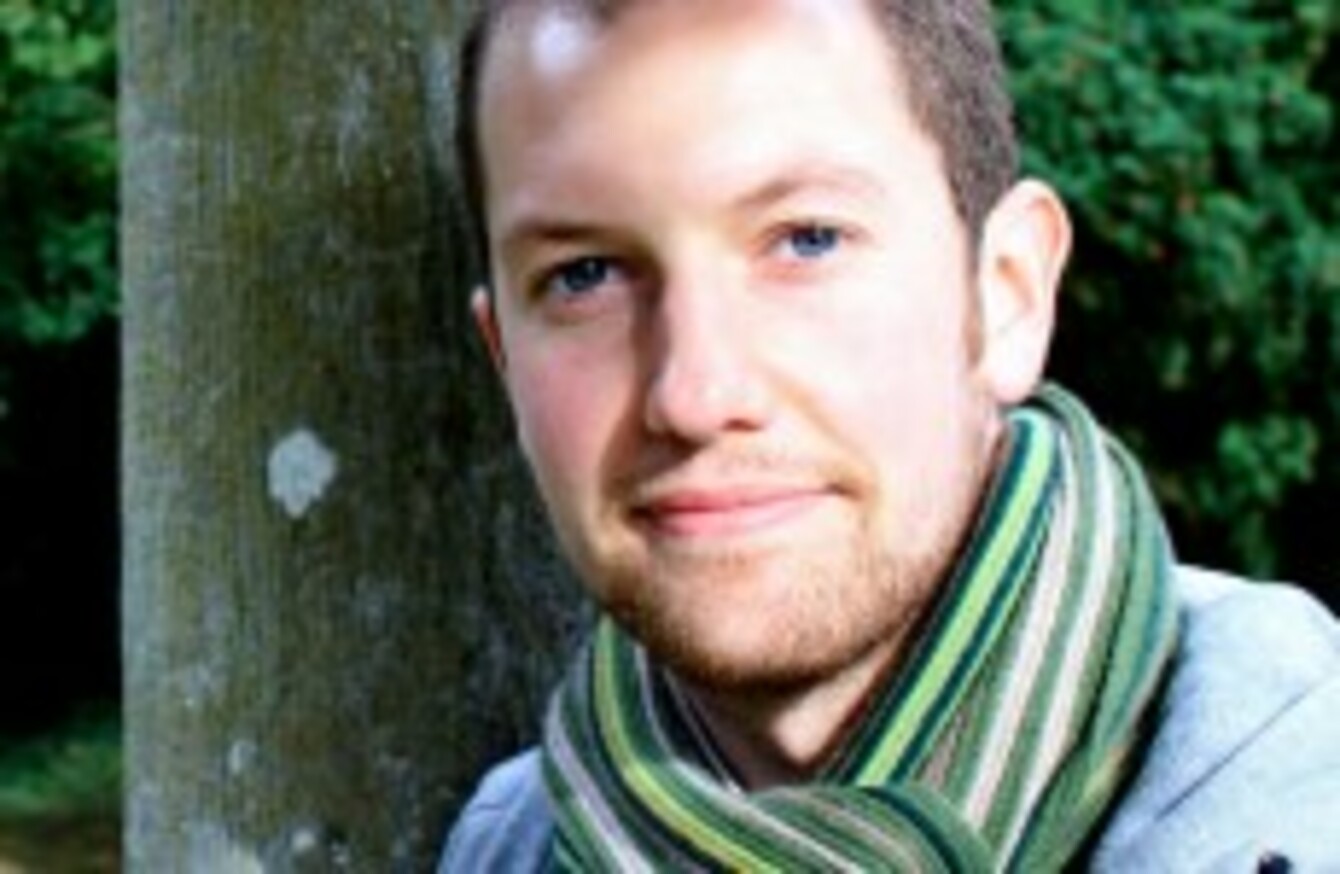 Image: Science Gallery
Image: Science Gallery
JOSEPH ROCHE — THE Science Gallery astrophysicist hoping to go to the Red Planet as part of the ambitious Mars One mission — has now started the next phase of the selection process.
Roche was among 1,058 candidates chosen by organisers at the start of the year —- around 200,000 people from around the world had volunteered for the project.
He's now begun a round of medical testing — including a general fitness exam, blood tests and an eyesight assessment.
"There's measurements of BMI too. The eye tests are mostly to ensure you're not colour blind — it's not necessary to have 20:20 vision, but the test is something you need to have done," Roche told TheJournal.ie.
"You also have to fit certain height constraints — that's basically about fitting in the spacecraft, where space would be quite restricted."
Roche is having the tests carried locally, and is expecting more news from Mars One 'mission control' in the coming weeks on the next stage of selection.
Roche (left) at his day job — speaking with visitors at Dublin's Science Gallery [Image: Science Gallery]
The initiative of entrepreneur Bas Lansdorp and scientist Arno Wielders, both from The Netherlands, the Mars One project aims to establish a permanent human settlement on Mars by 2025.
It would see two dozen pioneers abandon Earth and embark on a risky mission to begin a new life some 55 million km away.  The final 24 would be sent to the Red Planet in six separate launches starting in ten years.
The high cost of the mission — estimated at €4.4 billion — precludes the option of a return trip. It's planned the project will be mainly funded by a reality-TV show detailing candidates' progress.
The deadline for hopefuls to submit medical results is at the start of March. Candidates wishing to remain part of the programme must also switch their online profiles at the Mars One site to 'public' at that stage, to demonstrate they're serious about their interplanetary ambitions.
"We're expecting details on the interview process in April, and there's a chance they could also announce a reduction in numbers too if people don't get through the medical tests."
The interview and selection process is expected to last around two years, with the groups chosen beginning their first round of training in 2015.
Each batch of candidates will spend several months training each year, learning the medical, engineering, agricultural and other skills necessary to support the mooted Mars settlement.
In the (admittedly not all that likely) event that it goes ahead, it's planned the first manned mission will be preceded by a number of other launches over the next decade, as craft deliver the equipment needed to preserve life in the planet's inhospitable environment.
Check out the Mars One mission 'roadmap' for more >