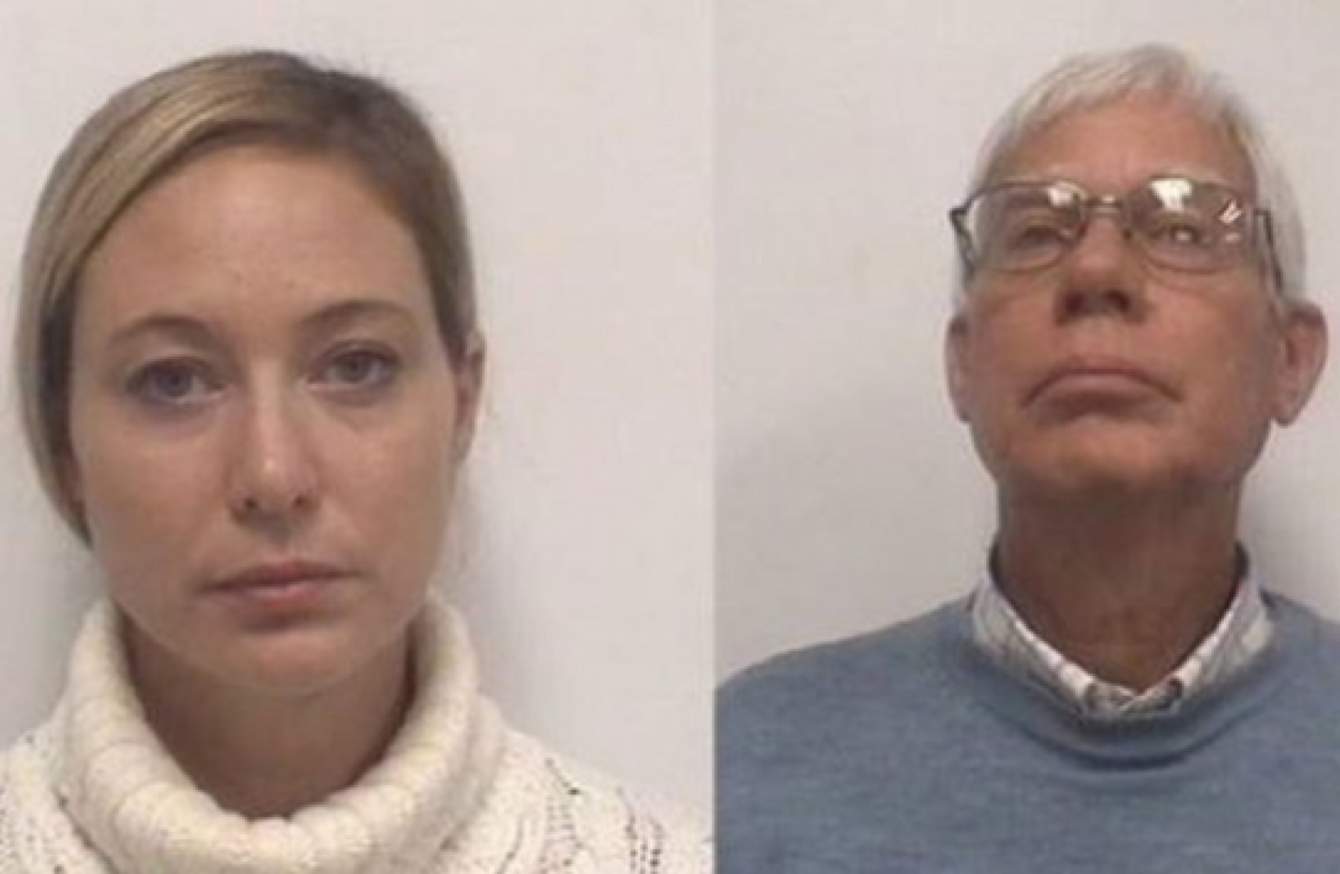 Molly Corbett and Thomas Martens will appeal their guilty verdicts
Image: Davidson County Sheriff's Office
Molly Corbett and Thomas Martens will appeal their guilty verdicts
Image: Davidson County Sheriff's Office
WALTER HOLTON AND David Freedman, lawyers for Molly Martens-Corbett and Thomas Martens, said yesterday that appealing the second-degree murder conviction could take approximately a year.
Freedman said the appeals process began when he and Holton both gave notice of appeal during the sentencing hearing on Wednesday.
The first step in the process is requesting a copy of the court transcript.
The trial lasted a little over three weeks, including jury selection. The jury listened to over 20 witness testimonies and saw 200 pieces of evidence throughout the trial.
Holton believes it would take approximately a year — give or take — for them to receive an opinion from the North Carolina Court of Appeals.
"We will do that right away," Holton said, regarding the transcript request.
Obviously, it takes a bit of time for (the court reporter) to get all of that assembled and for the clerk to get all of the exhibits assembled and so forth. Once that is done, we hope to move as quickly as possible.
Holton said Molly Martens-Corbett was transported to the North Carolina Correctional Institution for Women in Raleigh, and Freedman said Martens was transported to Central Prison, also in Raleigh.
Both lawyers said their clients will be processed and then the Department of Public Safety will send each of them to an appropriate correctional facility.
Freedman said the processing usually takes about a month, and he assumes both would be sent to a medium-level security prison.
Jason Corbett died on 2 August 2015. Davidson County Sheriff's Office deputies responded to a report that day of an assault at the Corbetts' home at Panther Creek Court in Wallburg.
Martens, a 67-year-old retired FBI agent who was visiting the Corbetts with his wife, told authorities he was awakened by an argument between his daughter and son-in-law and went to their bedroom with a baseball bat, where he found Jason Corbett attacking his daughter.
Martens and Molly Martens-Corbett claimed Jason Corbett was choking his wife and threatening to kill her, and they acted in self-defence. Investigators did not believe that explanation.
Authorities said Jason Corbett was planning to leave Molly Corbett — his second wife and former nanny to his children — and return to his home country of Ireland.
On Wednesday, 12 jurors decided that they did not act in self-defence and found them both guilty of second-degree murder. Both were sentenced to between 20 and 25 years in prison by Superior Court Judge David Lee.
Davidson County District Attorney Garry Frank estimated that getting the court record together could take 90-120 days.
Once that's approved, another 60-90 days is required for briefs to be submitted and then it's a matter of the Court of Appeals' calendar. Similar to Holton and Freedman, Frank estimated the process would last at least nine months to a year.
Frank said in his law experience, he's never been part of a case with such international attention and courtroom drama.
"There's been a few where with large families and emotions and everything, but nothing of this nature in my jurisdiction and my experience or my private practice experience," Frank said.