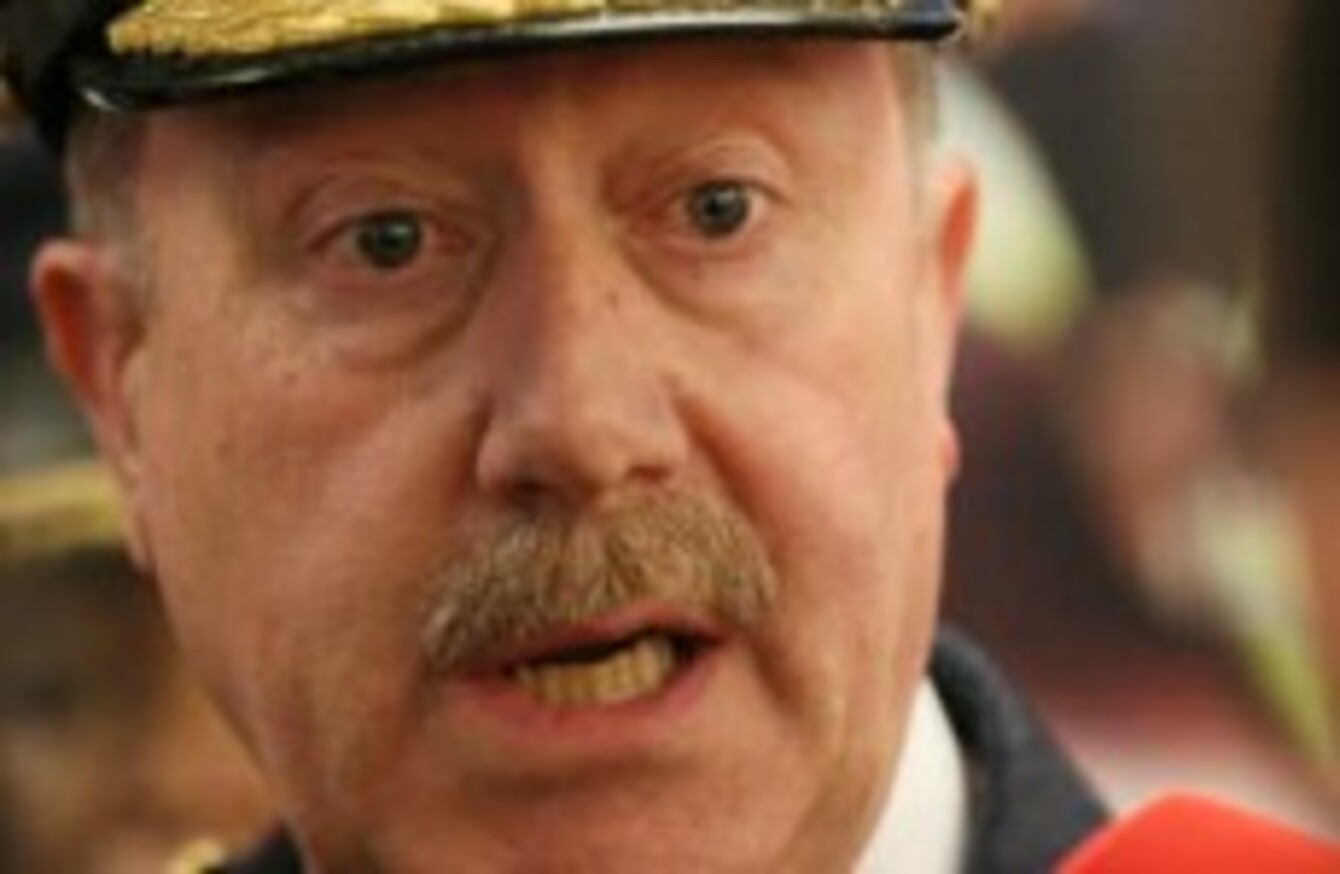 Martin Callinan
Image: RollingNews.ie
Martin Callinan
Image: RollingNews.ie
FORMER GARDA COMMISSIONER Martin Callinan had 8 to 10 bags of his personal papers shredded after announcing his retirement, according to the Fennelly report.
The report of the commission chaired by retired Supreme Court justice Niall Fennelly details the circumstances surrounding Callinan's departure on 25 March last year.
The commission says it was also unable to locate all of the data from the official garda mobile phone used by Callinan.
Callinan told the commission of investigation that he had cleared out all his personal papers after he announced his retirement and that he did not have any written notes to support his evidence to the commission.
In its efforts to locate the former commissioner's personal papers, the commission was told by Callinan's personal liaison, assistant commissioner Jack Nolan, that 8 to 10 bags of papers were shredded.
Nolan told the committee that in the late afternoon of 25 March, having announced his resignation, Callinan went to a filing unit where he kept personal papers in the conference room at Garda headquarters.
He asked a superintendent to get some black sacks as he wished to sort through his files. Later he asked the same superintendent to dispose of several bags of personal papers.
Nolan continued:
There were possibly 8 – 10 bags, filled to a few inches if (sic) paper in each bag and knotted at the top.
The superintendent advised that he was not aware of what was in the bags other than Callinan informing him that they were personal papers gathered over the years.
Nolan said these black sacks were brought to the shredding bins and remained locked until the papers were shredded on 4 April 2014.
Mobile phone
In relation to his phone, Callinan told the commission he used an official phone and did not know where it was. Nolan said the phone had been returned to Callinan after the SIM card was removed and subsequently destroyed.
After the commission asked him to, Callinan found the phone and furnished it to the inquiry but it had no SIM card and no information stored on it. The commission then asked Nolan for details on how the SIM had been destroyed and for garda policy on mobile phones of former members.
Nolan subsequently stated that the SIM had not been destroyed but returned to the commissioner and then cancelled remotely on 30 May 2014 having not been used since 16 April 2014.
#Open journalism No news is bad news Support The Journal

Your contributions will help us continue to deliver the stories that are important to you

Support us now
The commission was able to secure meta data from the mobile phone service provider but contents of text messages were not retrievable. It was subsequently able to get copies of all texts sent by Callinan to Department of Justice secretary general Brian Purcell.
In his report, Fennelly said the commission could "only speculate" as to whether any information of value was lost because of these actions.
However, the report also said it was "striking" how little documentary evidence is available regarding some of the actions under taken by Callinan.
He said: "Important decisions were not formally recorded and were communicated orally. Such work practices make it very difficult to identify what decisions were made, by whom and for what reasons."