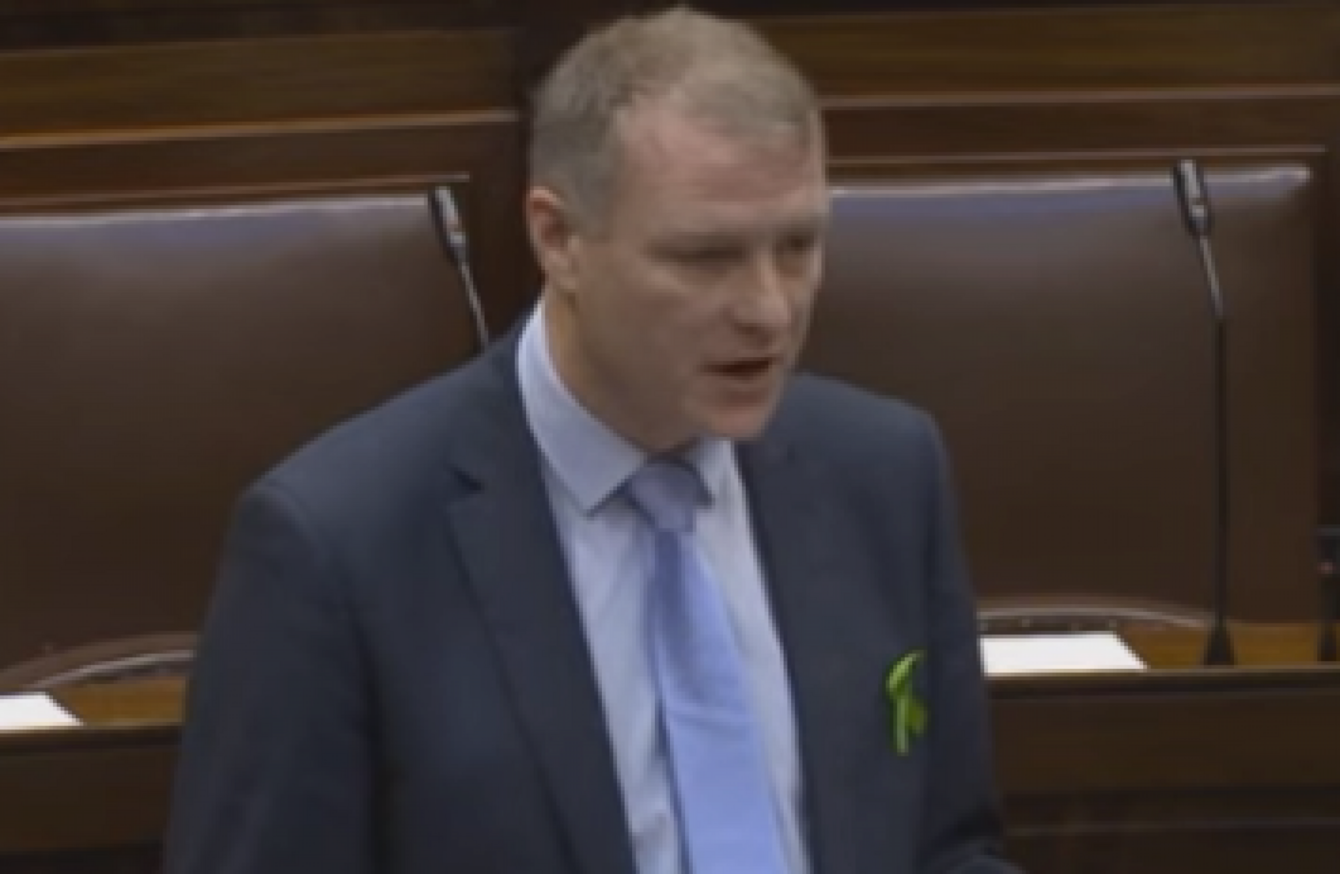 Martin Kenny in the Dáil (file photo).
Martin Kenny in the Dáil (file photo).
A SINN FÉIN TD has made a protected disclosure to Justice Minister Frances Fitzgerald in relation to claims he made earlier this year around alleged garda malpractice in his constituency.
Martin Kenny – TD for Sligo-Leitrim – said in a statement today that he had made the protected disclosure to the minister to provide her with further information about his allegations.
Kenny made a series of allegations about garda misconduct in the Sligo-Leitrim division in a speech given in the Dáil in May of this year.
Speaking at the time, Kenny called for a commission of investigation into the various incidents that allegedly occurred over the past nine years.
He claimed that gardaí in the area had, in that time:
engaged active criminals as informants;
run their own informants outside of the official Covert Handling of Intelligence Sources (CHIS) scheme;
used informants they have control over to entrap and prosecute people;
protected other "rogue gardaí" with secrecy and denial.
Kenny said he had been given this information by garda whistleblowers and alleged informants.
He claimed at the time that a garda informant told him that he was asked by named gardaí to carry out a burglary at his own home.
He also raised concerns about the investigation into missing Leitrim man Pat Heeran - saying that gardaí never questioned a number of people connected with the man, who went missing in 2011 from his Aughavas home.
Protected disclosure
Kenny said today that he was "disappointed" that no action had been taken by Government since his Dáil speech, and said he was making the protected disclosure to provide more details of his allegations to the minister.
"I am disappointed that no meaningful action or consultation with me has taken place since then," he said.
So I am using the provisions of the Department of Public Expenditure and Reform Guidelines to provide more details to the Minister, arising from information provided to me by third parties.
Kenny said that he had gone to the Garda Síochána Ombudsman Commission (GSOC) last week to request that it take over the investigation into the disappearance of Pat Heeran.
GSOC said in May that it had already investigated some of the allegations made by Kenny in his Dáil speech, but declined to comment on specifics.
"As an elected Teachta Dála for the district about which I am making this disclosure, I find I am not receiving a satisfactory response or an indication that my allegations are being taken with the seriousness that they deserve," said Kenny today.
He said that his experience emphasised the difficulties faced by whistleblowers in coming forward.
TheJournal.ie has contacted Kenny for more information regarding his protected disclosure.