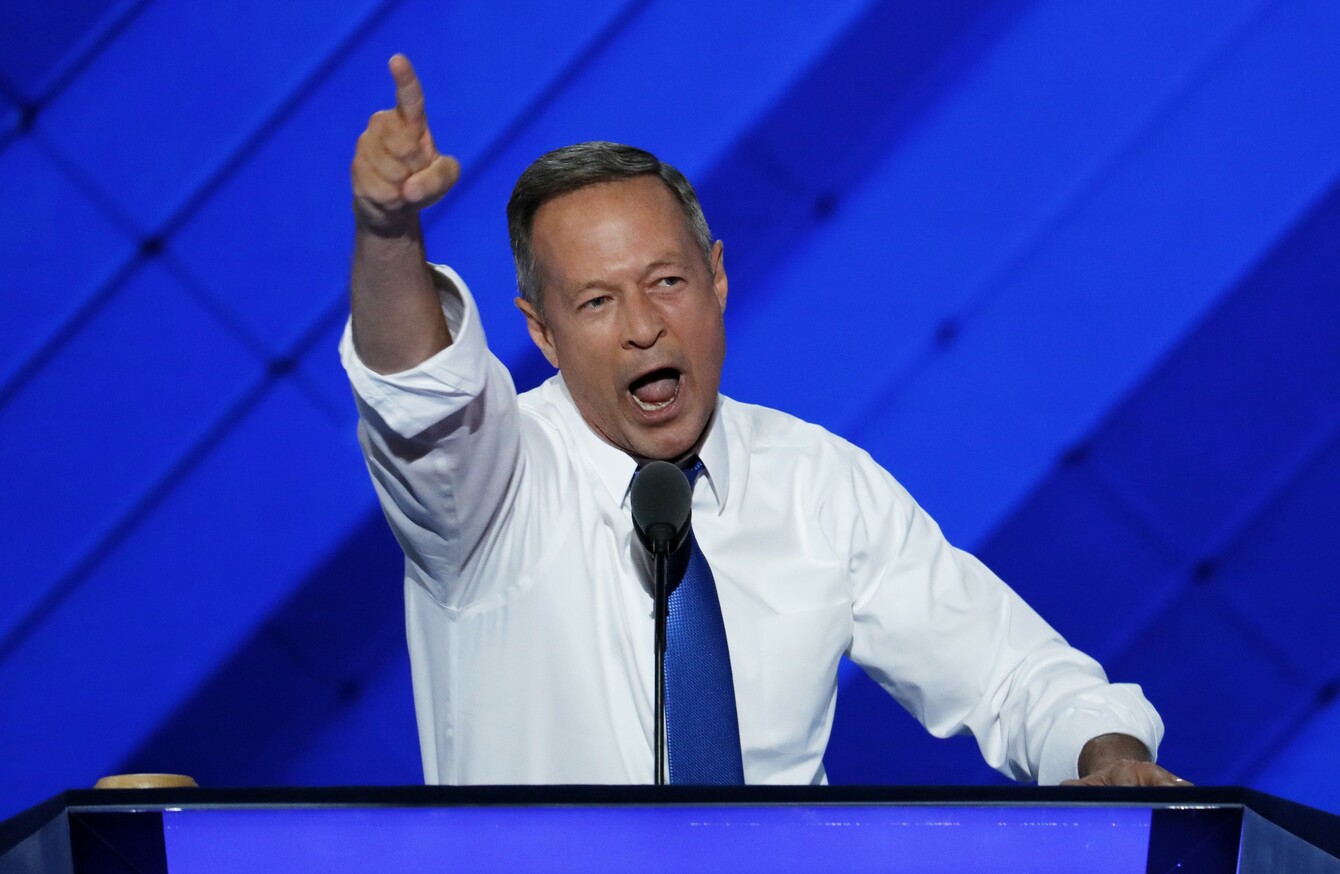 Martin O'Malley
Image: J. Scott Applewhite
Martin O'Malley
Image: J. Scott Applewhite
A FORMER US Governor and White House candidate has issued a strongly-worded appeal for Enda Kenny to boycott the traditional St Patrick's Day visit to the White House this year, calling on the Taoiseach to speak up for "human decency" and "truth".
Martin O'Malley, who was Governor of Maryland and ran against Hillary Clinton and Bernie Sanders in the Democrat primaries in 2016, said it was "not a time to be giving bowls of shamrock and tricolour lapel pins to white supremacists with Irish surnames" – a reference to President Trump's controversial advisor, Steve Bannon.
O'Malley is also appealing to Irish-American politicians to boycott the administration's St Patrick's events in protest at Trump's immigration policies. His message has already been picked up by a number of US outlets. The former Governor has also started a petition and a social media campaign with the hashtag #noshamrocks.
Speaking on Morning Ireland, O'Malley described Trump's policies as "evil".
US "immigrant internment camps" were already "the largest in the free world," he said. "When this happens the only thing that's needed for success is for good people not to stand up."
Muslim ban 
Trump referred to Mexicans as rapists "bringing crime" and called for a complete ban on Muslims entering America during his White House campaign. Since taking office, he's attempted to introduce a travel ban targeting seven Muslim-majority nations, and signed an executive order significantly widening the net for deportations.
O'Malley said his actions were "disgusting" and ran counter to everything the Irish and wider immigrant experience had been about.
His dismissed the Irish Government's argument that the St Patrick's visit provided Ireland with access to key political and business figures in the US.
"This guy is the very embodiment of the very sort of know-nothing white supremacist our great-grandparents, who emigrated from Ireland, had to confront when they came to the United States of America, and it's shameful that any Irish-American politician with any awareness of history would condone this guy or bless his behaviour by drinking green beers with him and toasting a bowl of shamrocks.
Enda Kenny should stand up for the Ireland that all of us understand and all of us appreciate by boycotting this year's White House St Patrick's Day party.