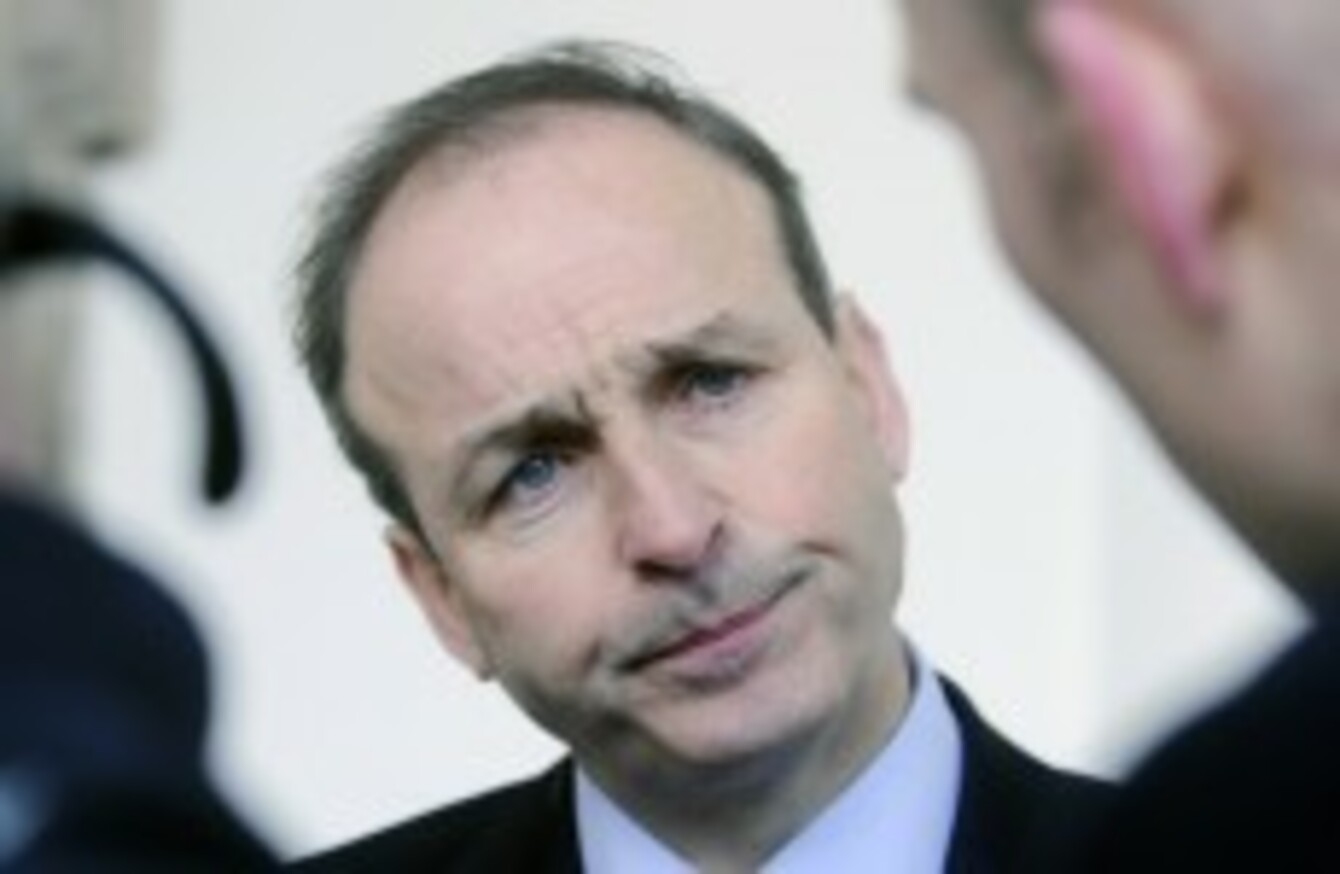 Fianna Fáil leader Micheál Martin (file photo)
Image: Laura Hutton/Photocall Ireland
Fianna Fáil leader Micheál Martin (file photo)
Image: Laura Hutton/Photocall Ireland
Fianna Fáil leader Micheál Martin has said that the failure of the Croke Park Agreement is a "crisis of the government's own making".
Martin made his comments during the party's 1916 commemoration at Arbour Hill in Dublin 7, today.
Believing the Fine Gael/Labour coalition to be "obsessed with public relations over substance", he said that they had treated those in the public sector as if "they are to be faced down and fought."
It [government] has briefed against public servants, disrespected their work and introduced a policy of trying to divide and conquer. Worst of all have been the threats which caused so much damage in recent weeks.
The only way to begin to undo this damage is to go back to negotiations, to treat all public servants equally and respect their good will towards the process.
Northern Ireland
During his address, Martin called Northern Ireland's political establishment dysfunctional, saying that both Sinn Féin and the DUP are "too deeply invested in their own party self-interest to be left to get on with things by themselves."
While he believed that the Good Friday Agreement had "marked a triumph for constitutional republicanism", he said that there was a "clear and dangerous lack of commitment" by both the Irish and British governments to prevent "backsliding".
Critical of Sinn Féin, Martin said that the party appeared to be happy to allow the Northern Executive to "cruise along on autopilot" while they focused their energy "on trying to pull together some sort of coherent plan in Dublin".
The Fianna Fáil leader was equally critical of the Democratic Unionist Party, saying that it was quite happy to maintain the status quo.
'Set-piece meetings and empty communiques'
"The Taoiseach recently told the Dáil that everything is fine because there are lots of meetings," he continued.
The government has many important things on its agenda, and I respect that, but there is no excuse for the failure to shown any serious engagement with the North.
#Open journalism No news is bad news Support The Journal

Your contributions will help us continue to deliver the stories that are important to you

Support us now
Martin said that the fact that only 11 pieces of legislation had been passed by the Northern Assembly over the last two years highlighted the fact that both parties had failed to deliver on their promises to people.
"What we are getting from these parties is what has rightly been termed all politics and no governance," he said.
As a party that claims to promote a Republican ethos, Sinn Féin is also letting down nationalist and republican voters in a very profound way. No number of half baked border poll gimmicks should be allowed to distract from this basic fact.
"The DUP and Sinn Féin are creating a dangerous vacuum," Martin said. "We watched this year as the flags protests exploded onto the streets. All of us who care about the North should worry about what will move next to fill that vacuum."
Ard Fheis
Ahead of the party's Ard Fheis next week, Martin said that he would address "what I believe are the key challenges which must be overcome if our country is to recover strongly and do so in a way which is fair."
Our membership is rising, our organisation is reformed and we are absolutely committed to renewing ourselves in the spirit of our great founding generation.