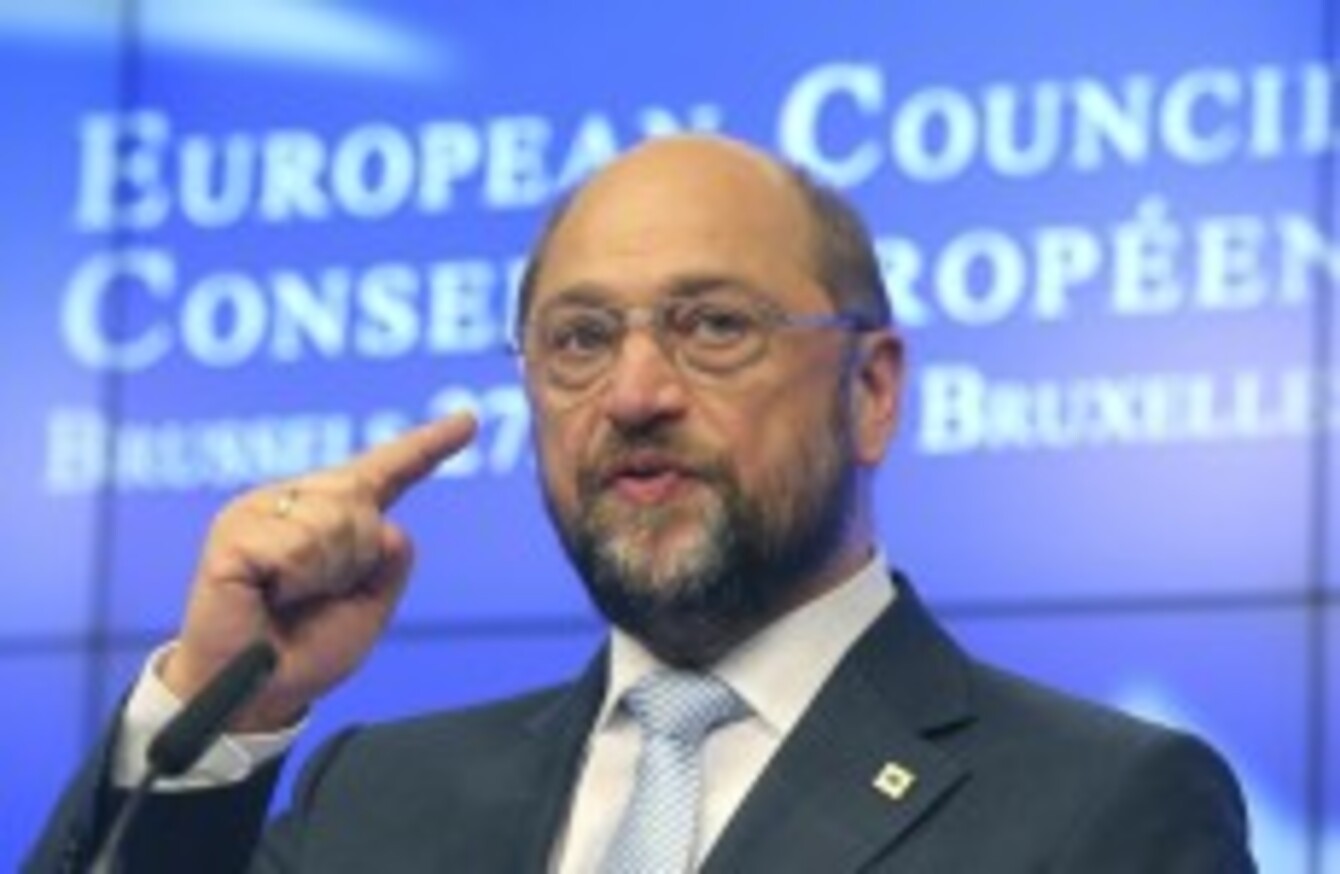 Image: Michel Euler/AP/PA
Image: Michel Euler/AP/PA
IN HIS OPENING address at the European Parliament's October session yesterday, President Martin Schulz warned all sides in the Northern Ireland peace process to refrain from "dangerous mutual provocation".
Schulz urged all parties to continue contributing to a peaceful solution and to the new round of talks launched last week. He said the parliament is willing to act as an 'honest broker' to support the process of building stable institutions and a thriving economy so that the people of Northern Ireland can look forward to a safe and prosperous future.
In an interview with Karen Coleman for EP Radio, Fine Gael MEP Sean Kelly said Ireland wants to ensure that the peace process is recognised by Europe and that the EU realises that its support is needed because the process is fragile.
He said he believes it is important that the EU, which is seen as "totally neutral" in relation to Northern Ireland, would ask all sides to "sit down, resolve your difficulties because you've come a long way but we don't want to see it regressing".