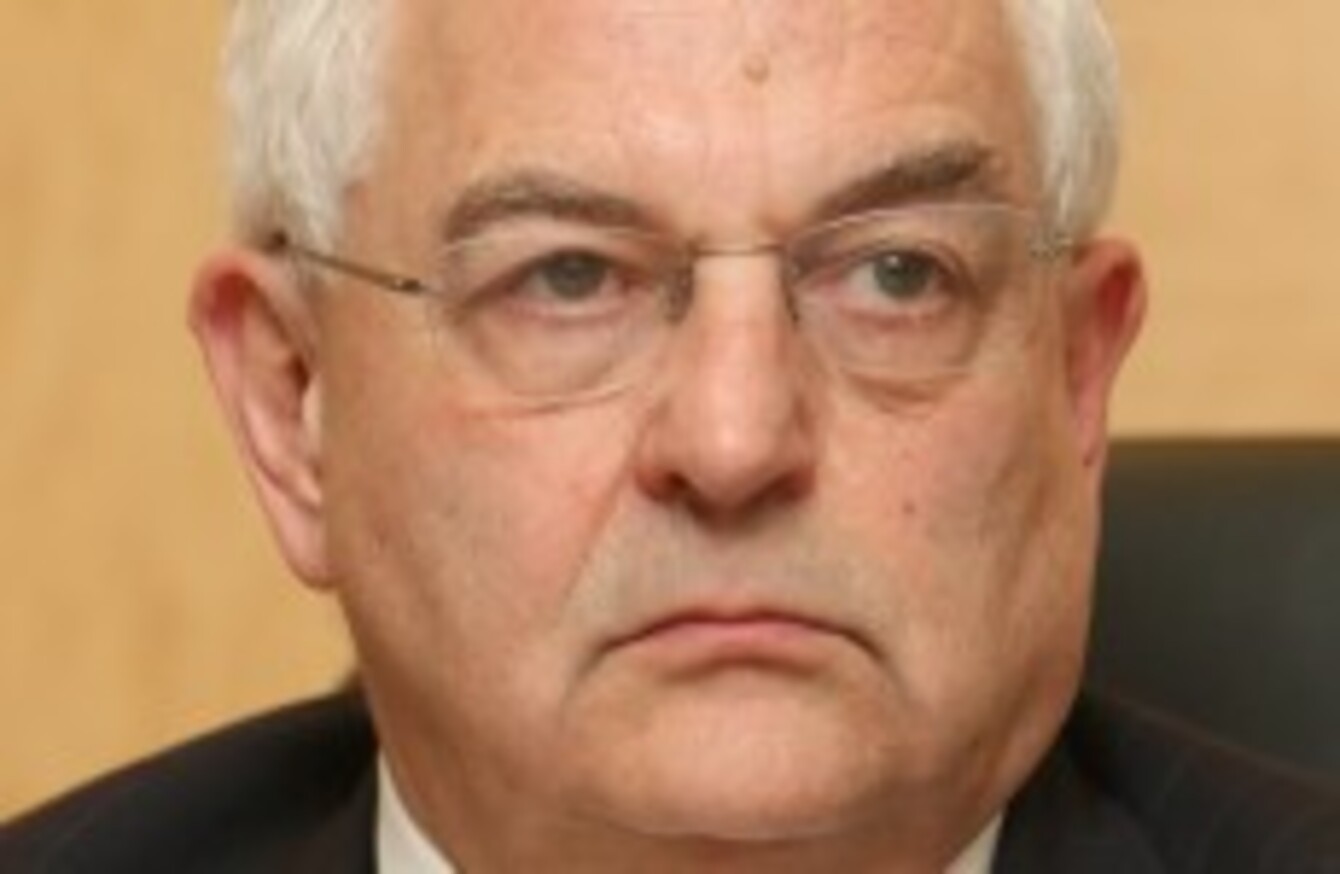 Image: Dominic Lipinski/PA Images
Image: Dominic Lipinski/PA Images
IRELAND WAS 'STUFFED' when it was forced to shoulder debt associated with the banking bailout, and we have very little chance of getting off the hook.
That's the verdict of Martin Wolf, the chief economics commenter from the Financial Times newspaper and one of the world's most influential writers on economics.
Wolf was in Dublin yesterday for a seminar on the future of the euro, organised by the Institute of International and European Affairs.
Speaking to TheJournal.ie, he said that while Ireland has performed the best out of the problematic eurozone periphery countries, we have been saddled with a debt which he described as "unconscionable".
"The biggest problem is that you're left with a pretty big debt overhang that you didn't have beforehand, and it's going to be quite a long time before that becomes manageable."
Debt forgiveness
He said that there is little chance, in his opinion, of Ireland getting some sort of debt writedown or alleviating the burden assumed by the state during the financial crisis.
"The feeling (in Europe) is that Ireland has accepted the debt, is doing OK, is not in a big enough mess to deserve special treatment…and after all, it made lots of mistakes and it has not at any time given credible threat of repudiation."
I feel that the eurozone is being run for the benefit of the creditors, so you got stuffed as a result, and I don't see that changing.
While he says Ireland's inability to devalue during the crisis – because of our membership of the euro – may have made navigating the euro furore more fraught, he doesn't advocate or predict an exit from the single currency.
"Being in the eurozone, not being able to default on bank debt, made it more difficult than it needed to have been."
However, he argues that "people would only leave the single currency when they're in the middle of a crisis so terrible they can't imagine anything worse…if there was a chance of that it's passed, and for Ireland it's passed durably."
Stagnation
Wolf is predicting a recovery, but he says that the eurozone is in a state of "semi-stagnation" thanks to the inaction of policy makers charged with driving a recovery.
"It seems to me absolutely clear that policy makers haven't tried to make (a recovery) happen."
"The result is semi-stagnation, and I think that can become deeply entrenched in economies. If people expect there to be no growth, then there is no investment. There's no investment, there's no growth."
The root cause of the weak recovery, he says, is a European Central Bank riven by insecurity, and haunted by the prospect of falling apart. Frankfurt, essentially, has been frozen into inaction.
Since Mario Draghi's coup-de-grace in the of summer 2012 when the Italian persuaded the eurozone central bankers to side with him against the German Bundesbank (central bank) and "do whatever it takes to save the euro", the institution has done little to spur recovery.
Now, he says, the spectre of a Japanese-style deflation is haunting the eurozone, while Frankfurt dithers.
#Open journalism No news is bad news Support The Journal

Your contributions will help us continue to deliver the stories that are important to you

Support us now
Catch 22
'Super Mario', he argues, is caught in a catch 22 whereby he doesn't have the freedom to implement any radical policies, but that restriction itself is moving the eurozone closer to a deflationary crisis.
"If he (Draghi) proposes seriously unconventional monetary policy measures, he must feel that he will get the opposition not just of the Bundesbank, but of other central banks."
With a visibly, palpably, split ECB, the institution will start getting destroyed because it will fragment along national lines.
So, out of fear of causing strife between members, the ECB "is not doing anything, and because they can't do anything that would be really effective, they have to pretend that they don't have a problem."
But they do have a problem, and their problem is of course moving towards ultra-low inflation then deflation, which is making managing the debt more difficult.
Too little, too late
The real risk is that the ECB will only act if deflation becomes a reality, and even then that it will be "too little too late, and they won't do anything until everyone is panicked."
Ultimately, Wolf's outlook is not optimistic. With stasis in Frankfurt, the only thing that will kick the ECB into action will be another crisis, this time a deflationary one. Pre-emptive action seems off the cards.
"This 'Waiting for Godot' kind of policy strikes me as wrong conceptually and wrong practically, but I can't envisage anything else happening."