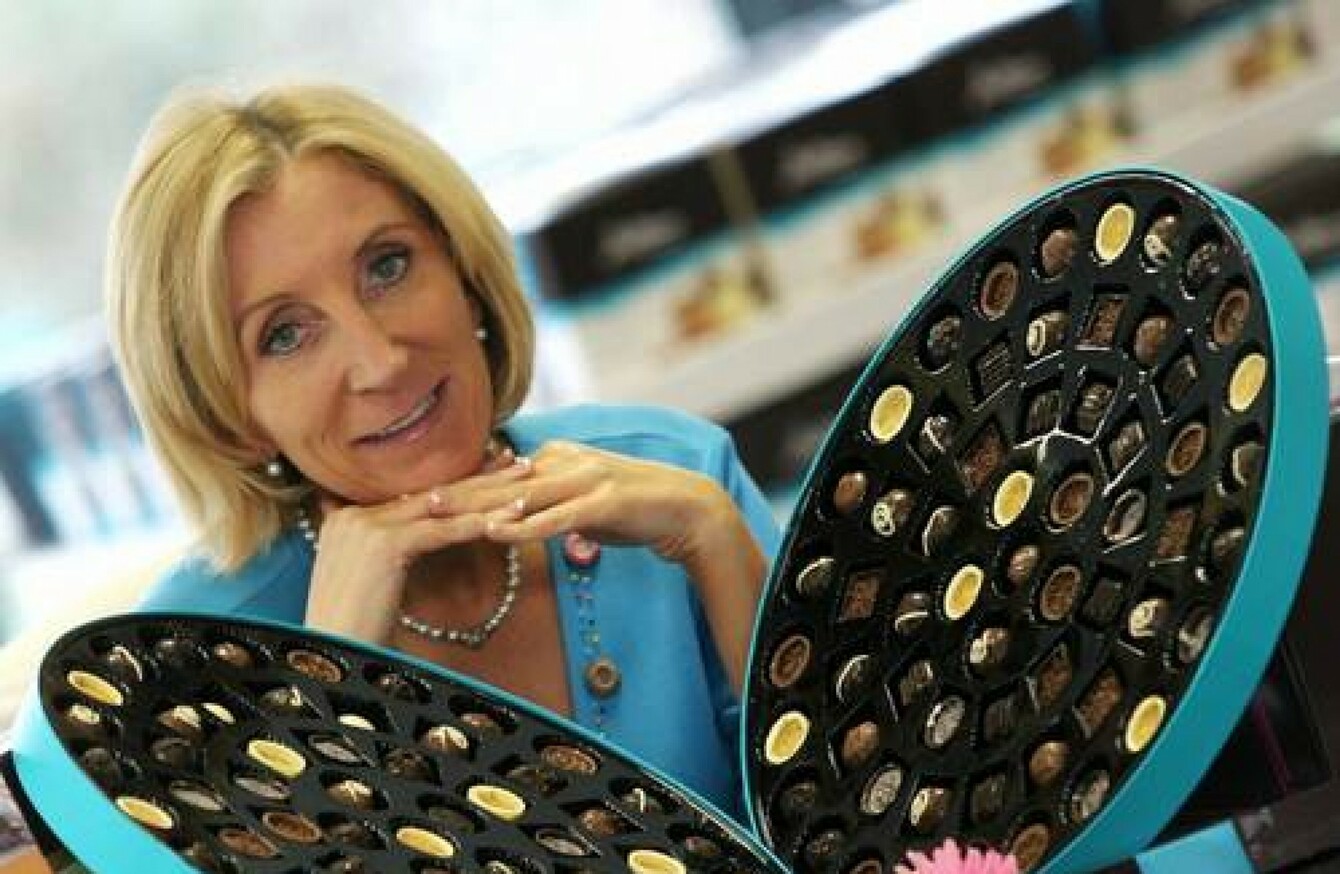 Mary Ann O'Brien
Image: Twitter
Mary Ann O'Brien
Image: Twitter
SENATOR MARY ANN O'Brien is deeply unhappy her name is mentioned in an RTÉ documentary that alleges a host of wrongdoing among politicians failing to disclose business interests.
The programme found that O'Brien, who is an independent Senator, held a company directorship she failed to declare.
The same was the case for Senator Tom Sheehan (Fine Gael), and TDs Áine Collins (Fine Gael), Noel Grealish (independent) and Tom Barry (Fine Gael).
In the programme, due to be aired at 9.35pm on RTÉ One, it is stated that each of the TDs and Senators blamed the issue on administration errors or a lack of understanding of the rules.
A directorship has to be declared regardless of the company's size and and trading status, and whether or not it is paid.
Source: RTÉ TV Promotions/YouTube
The programme also features undercover footage of a journalist posing as a wind farm investor seeking help from politicians. It shows three councillors agreeing to help in return for money, or in one case, a possible loan in the future.
'A huge story of corruption and fraud'
O'Brien released a statement today, distancing herself from the programme.
"I must clarify the situation and express my hurt and frustration that such a simple error of mine would be tangled into a huge story of corruption and fraud to be unveiled by RTE's Primetime tonight.
For the record, this scandal about councillors seeking out bribes has absolutely nothing to do with me, and as such my name should be nowhere near this story.
"This undeclared directorship I hold is in relation to MLOM Limited which is a company incorporated by Lily O Brien's back in 2002. This company was set up as an arm of the main Lily O'Brien's company for research and development purposes and the company has not been used since 2009, and is in fact in the final stages of being wound up, post the acquisition of Lily O'Brien's in January 2014. As such, it is a loose end that I genuinely totally forgot about as MLOM Ltd has not been used for many years.
I have taken the necessary steps of informing the Seanad office of this Directorship of MLOM, which was a complete omission on my behalf. Nothing more, nothing less. And for that I apologise.
O'Brien said that she had been in touch with RTÉ and other media outlets "so that they can put this omission into proper context".
"I am extremely shocked, frustrated and hurt that my good name has already been tagged onto this story in newspaper and radio reports today.
As a Senator, and as a proud founder of Lily O'Brien's, as well as being a co-founder and director of the Jack & Jill Children's Foundation my name, my reputation and my integrity are so important to me. Therefore I felt it was really important to seek clarity and context about this matter.
Earlier, a Monaghan councillor who was secretly recorded asking for £10,000 said he was "taking the piss out of RTÉ" by playing along with the sting operation.
Councillor Hugh McElvaney also claimed that he is being targeted by a "dirty tricks campaign" led by his former party Fine Gael.
RTÉ Investigates Standards in Public Office airs tonight at 9.35pm.