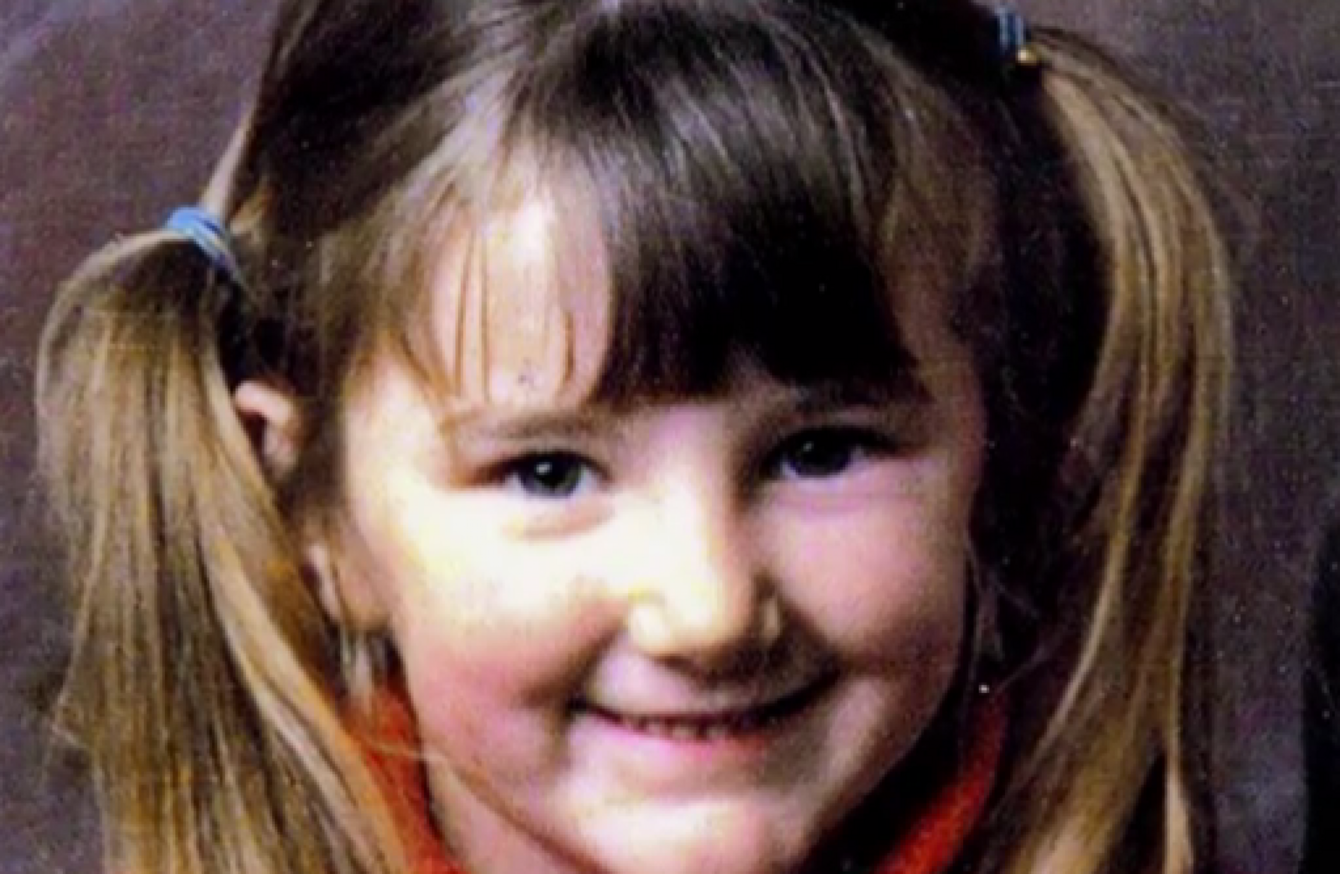 Six-year old Mary Boyle has been missing since 1977.
Image: Youtube
Six-year old Mary Boyle has been missing since 1977.
Image: Youtube
JOURNALIST GEMMA O'Doherty says that the public's reaction to her documentary about Ireland's longest-running missing person case has been "phenomenal".
The 82-minute documentary, published on Youtube and titled Mary Boyle: The Untold Story, clocked up over 50,000 views in the three days after it was released on Monday.
Doherty says that the reaction shows that the public want justice for the six-year-old child who disappeared in rural Donegal in 1977.
"For me the objective was to show the public and to bring it to a broader audience. I thought the Irish people didn't care about this child. I realise now that the reaction has been phenomenal," O'Doherty told TheJournal.ie.
Mary Boyle disappeared on 18 March 1977 as she was visiting her grandparents' remote farmyard in Cashelard. A campaign to open an inquest into her disappearance has been led by her twin sister Ann Doherty and country singer Margo O'Donnell, who is a distant relative of the family.
Ann Doherty says during the documentary that she believes her twin sister was murdered because she had "a secret" and that she was killed to stop her revealing it.
Gemma O'Doherty has been working with both Doherty and O'Donnell in recent times to gain publicity for their fight and they have met with politicians in an attempt to bring extra impetus to the case.
The documentary explores the circumstances surrounding the disappearance of the child and looks at the fruitless investigation that followed. Two of the gardaí who investigated the case 39 years ago allege that political interference hampered their efforts.
"A phonecall was made to Ballyshannon station, it was a politician. The gist of the conversation was that none of a particular family should be made a suspect for Mary's disappearance," retired sergeant Martin Collins tells the documentary.
Another former garda, retired detective sergeant Aidan Murray, says that he too was told by a now deceased former garda to lay off a particular suspect:
At one stage when I was interviewing him, I told him, I said, 'just tell us where the child is'. At that stage he started crying and roaring and accusing me that I was accusing him of murdering the child.
"At that point I got a little nudge from the inspector at the time to ease off a wee bit. I was reluctant to ease off but I did because it was more or less an instruction," Murray tells the documentary.
Responding to what he said were suggestions on social media and a question from another Dáil deputy, Pat 'The Cope' Gallagher TD told Highland Radio that he was not the politician in question. Gallagher says that he was working in the fishing industry at the time.
O'Doherty says that part of the reason for her campaign is to get justice for these two gardaí whom she says has been left "distraught" by the case.
"For me the priority is that those two men get justice because they are heading towards the end our their lives," she says.
Two complaints in relation to the Mary Boyle case have been investigated by the Garda Síochána Ombudsman Commission (GSOC), with Justice Minister Frances Fitzgerald stating in May that:
"I am advised that no misbehaviour on the part of members of An Garda Síochána was identified by GSOC and the complainant was notified of these findings."
Media coverage
Part of the documentary also looks at the media coverage of the Mary Boyle case with O'Doherty claiming that reporters have 'failed' the missing child.
O'Doherty says that she approached RTÉ and told them that both Collins and Murray were keen to give their point of view in a documentary but that the broadcaster did not want to be part of the project.
"For me I've been so frustrated by my own profession who have failed to hold power to account," O'Doherty says, adding that she then decided to produce the documnetary independently and publish it on Youtube.
That was the only thing I could do it to maintain independent control and independence. I went to the state broadcaster about a year ago with it and had shown them the evidence I had. Obviously my choice would have been for it to go out to the widest possible audience and that would have been through the State broadcaster, but they weren't interested in it.