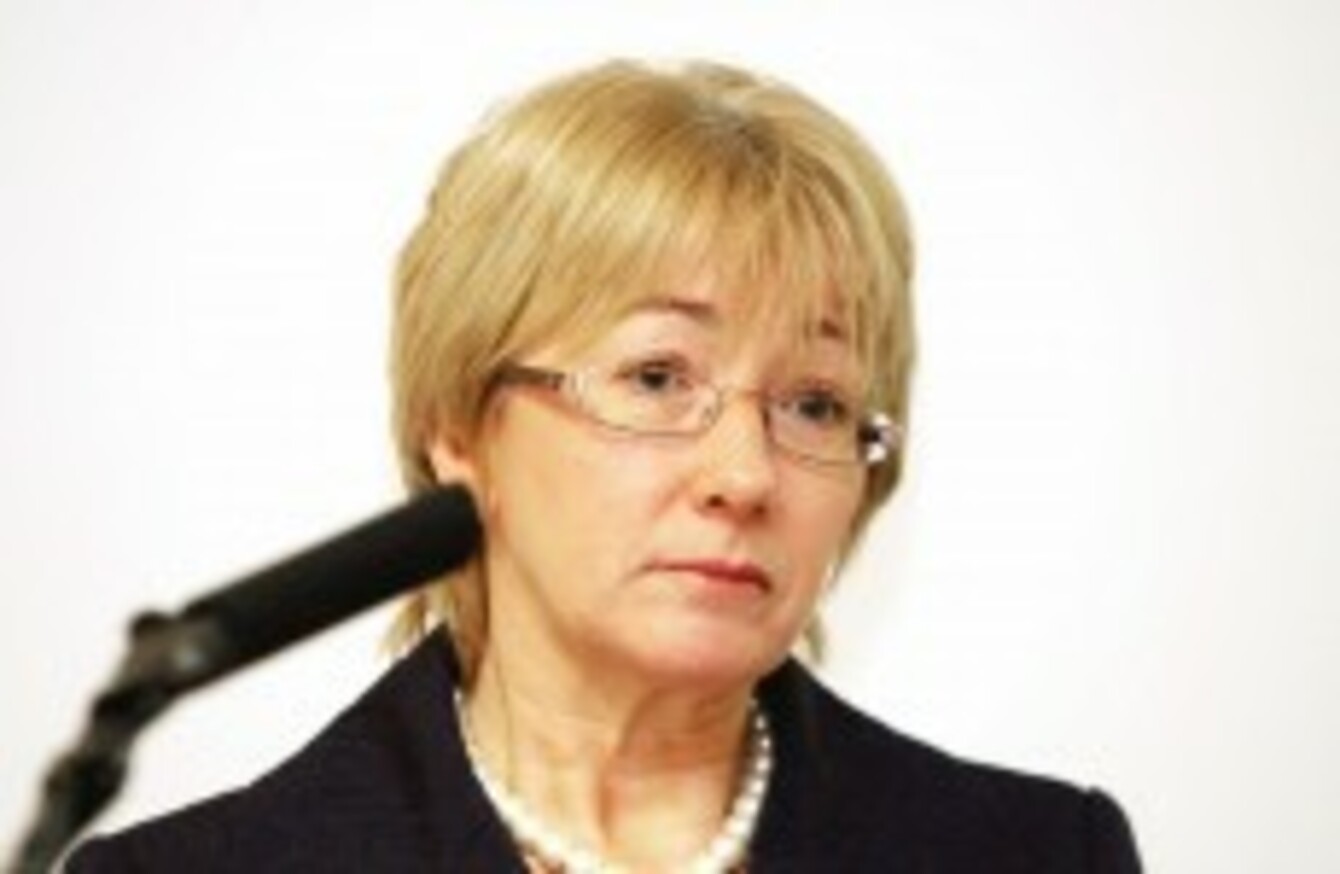 Mary Hanafin (File photo)
Image: James Horan/Photocall Ireland
Mary Hanafin (File photo)
Image: James Horan/Photocall Ireland
Updated 5.30pm 
FIANNA FÁIL HAS announced that its Ard Comhairle will investigate Mary Hanafin over her "refusal to respect the process and openly defy" the party's wish that she not run in the local elections on 23 May.
The party could theoretically now expel Hanafin as it deals with the fallout from the botched effort to run her as a candidate in south Dublin.
In a statement issued this afternoon, Micheál Martin said the party will campaign for "the properly ratified candidate" Kate Feeney, pointedly leaving out any mention of campaigning for Hanafin.
Hanafin confirmed this morning that she will run under the Fianna Fáil banner for Dún Laoghaire-Rathdown County Council in the Blackrock ward despite Martin asking her three times in recent days not to contest the election and allow FF Ógra president Feeney to be the only candidate in the area.
Hanafin maintains she was given "no good reason" for the Fianna Fail's decision to renege on its earlier encouragement that she put her name forward.
Posters 
She has been spotted climbing ladders and erecting posters around the constituency today with Fianna Fáil TD Dara Calleary asked what his message would be to his former Dáil colleague.
"Well, I hope she doesn't fall off them," he quipped. "I wish her well but Kate Feeney is our candidate and Kate's the official party candidate there."
Calleary said he would have preferred if Hanafin had respected the process of selecting Fianna Fáil candidates and said she is not an "approved candidate".
"It's really unfortunate that Mary, given her knowledge of the party and given the service she has given to the party, would seek to disrespect that process and proceed in this way," he said.
'Ignored'
Martin said today that Hanafin had ignored the party's "well understood and long standing ratification process" when she submitted her nomination papers on Saturday despite the party saying she was informed of a one candidate strategy.
He said that his former Cabinet colleague's refusal to "respect the process and openly defy" the "clearly expressed" decision of the National Constituencies Committee will now be investigated and ruled upon by a committee of the Fianna Fáil Ard Comhairle.
The full Fianna Fáil statement:
"It was with great disappointment that we learned that Mary Hanafin, a party member of many years' standing, chose to ignore Fianna Fáil's well understood and long standing ratification process when she proceeded to submit nomination papers for the Blackrock LEA despite very clear instructions from the National Constituencies Committee that Fianna Fáil would be proceeding with a one candidate strategy."These processes have been employed to select more than 410 candidates across the country to contest the local elections.  Of central importance is that candidates and potential candidates respect these procedures and rules and accept the fact that they apply to all candidates equally."Mary Hanafin's refusal to respect the process and openly defy the clearly expressed decision of the National Constituencies Committee will now be referred to the Ard Chomhairle's Rules and Procedures Committee for investigation and ruling.

"In the meantime, the party will continue to campaign for the properly ratified candidate in Blackrock, Kate Feeney.  Kate, the directly elected President of Ógra Fianna Fáil is a new voice in politics and will make an excellent Councillor if elected."