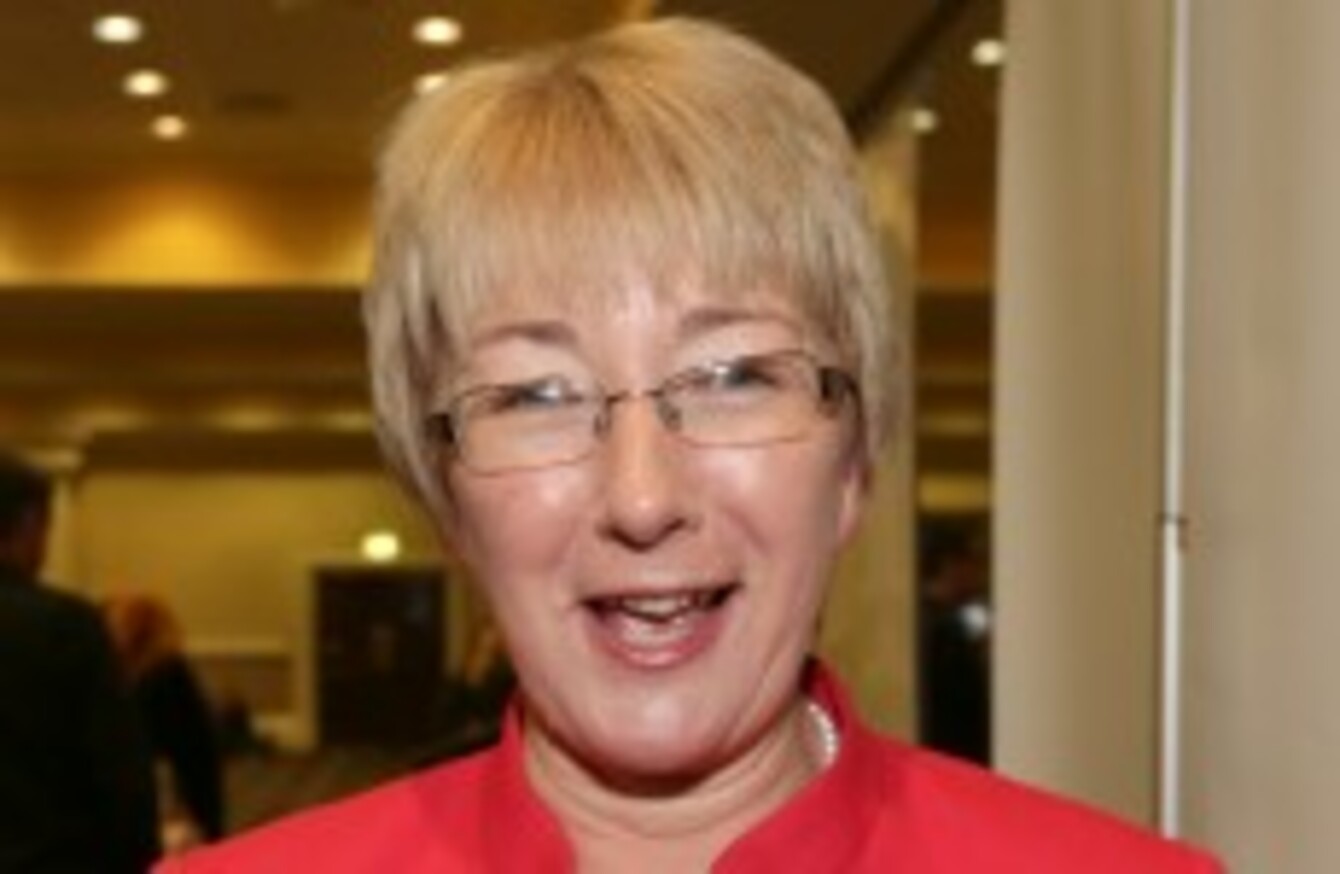 Mary Hanafin
Image: Laura Hutton/Photocall Ireland
Mary Hanafin
Image: Laura Hutton/Photocall Ireland
Updated 4.30pm 
FORMER MINISTER MARY Hanafin will not face any further action from Fianna Fáil over her decision to defy party leader Micheál Martin and run for a council seat in south Dublin.
Hanafin controversially refused to withdraw her name as a candidate for Dún Laoghaire-Rathdown County Council after Fianna Fáil asked her to.
Last month, the party approached Hanafin, encouraging her to run as part of a two-candidate ticket, even giving her nomination papers, but a few days later Fianna Fáil reneged on that decision and asked her to withdraw her name.
However, Hanafin ran anyway, in defiance of the party and was elected to the council along with the 'official' Fianna Fáil candidate, Ógra president Kate Feeney, in last month's local elections.
The so-called Battle of Blackrock was the subject of much controversy at the time with Fianna Fáíl tasking its Ard Chomhairle's Rules and Procedures Committee to investigate the matter and the possibility of expelling Hanafin from the party.
However Hanafin told TheJournal.ie this afternoon that she was phoned yesterday by a member of the constituency committee to congratulate her on her election and welcome her into the Fianna Fáil group on DLR County Council.
"I'm all official again," she said, adding: "I think they just wanted it all to go away. They buried the hatchet and that's it."
The former Cabinet minister will now sit along with Feeney and six other Fianna Fáil representatives on the council.
Fianna Fáil said that while the Ard Comhairle's committee was disappointed that Hanafin ran it now considered the matter closed.
A spokesperson said: "The Ard Chomhairle's Rules and Procedures Committee met yesterday and considered the matter.
"While the committee was disappointed at the decision of Mary Hanafin to proceed to contest the election despite the expressed wishes of the party's candidate-ratifying process and procedures, they took all circumstances into account.
"As the voters in the Blackrock LEA elected both Councillors Kate Feeney and Mary Hanafin the Committee now considers the matter closed."