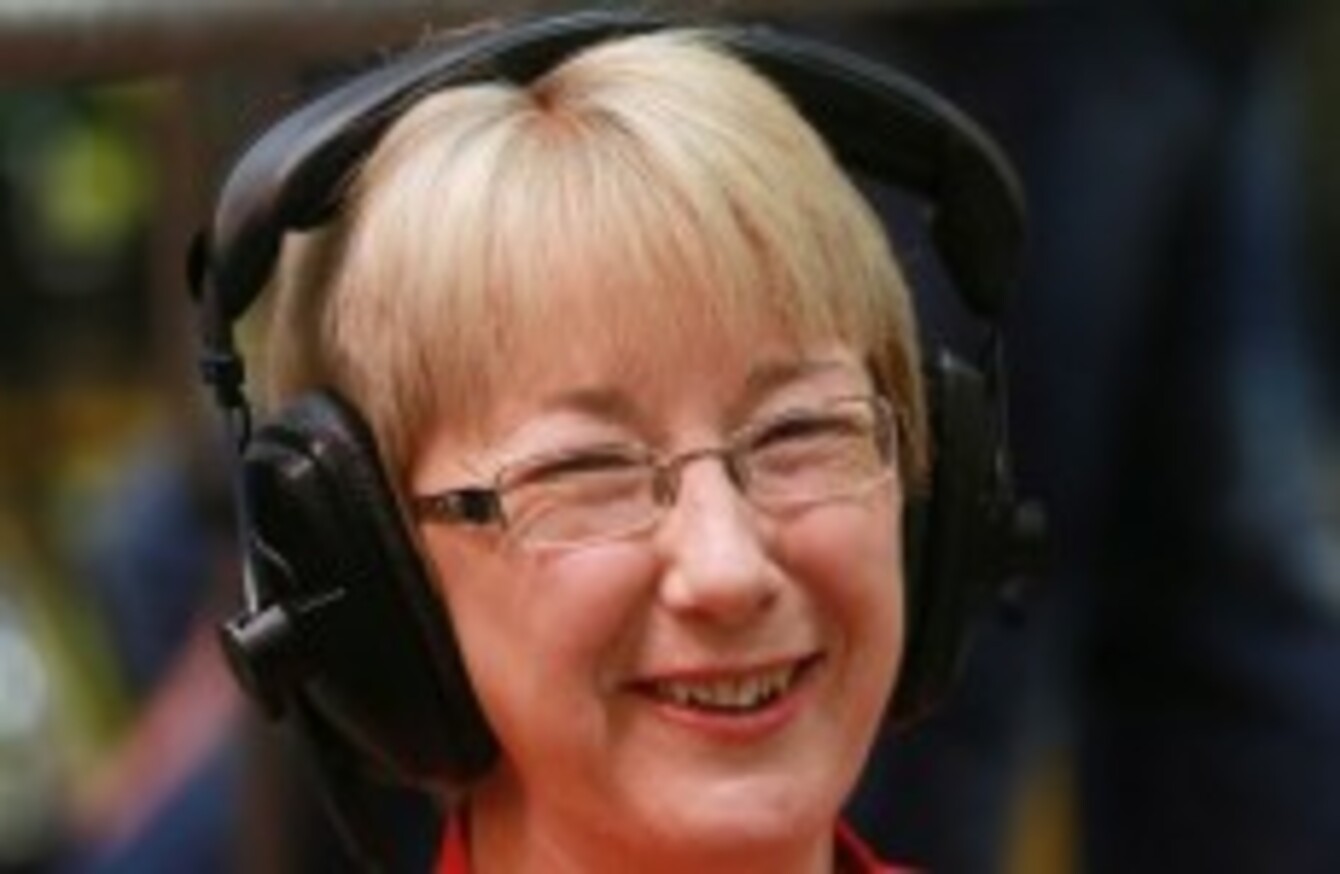 Mary Hanafin
Image: Laura Hutton
Mary Hanafin
Image: Laura Hutton
Updated 12.30pm 
FORMER MINISTER MARY Hanafin will contest the general election for Fianna Fáil after being added to the party's ticket in Dún Laoghaire.
The former TD lost out to fellow councillor Cormac Devlin at the party's selection convention on Monday night, but Fianna Fáil's national constituencies committee (NCC) confirmed this morning she had been added to the ticket.
Devlin said that the decision "dramatically reduces" Fianna Fáil's chances of winning a seat in four-seat Dún Laoghaire, which is effectively only three seats as Ceann Comhairle Seán Barrett is automatically re-elected.
Meanwhile, there was dismay elsewhere in the party's constituency organisation, with one source describing the decision as "a complete joke".
NCC chairman Michael Moynihan insisted that the pair will work together to "maximise the party's vote in order retake a Fianna Fáil seat" in the important Dublin constituency.
The battle for selection has attracted much media attention in recent weeks after Devlin threatened legal action if a gender directive was imposed. A councillor in the area since 2004, he faced competition from both Hanafin and Kate Feeney.
In the end, Fianna Fáil hierarchy told members to just select one candidate – a strategy which each of the three contestants had said represented the party's best chance of taking a seat.
However after Devlin won, it was mooted that another candidate could be added in order to comply with new rules that all parties must ensure a third of their candidates are female.
Speaking to Today with Sean O'Rourke on RTÉ Radio One earlier, Hanafin acknowledged the "big challenge" ahead to get elected in the constituency.
"I'm really very excited by the prospect," she said, before giving a shout-out to a rival's comeback.
I'm really interested to see Frances Fitzgerald who actually lost her Dáil seat, who served in the Seanad for five years, came back and was made a minister and now you're all talking about her as a future Taoiseach.
Meanwhile, Devlin made clear his intention to concentrate on his own campaign.
"My constituents want me to focus on issues like housing, crime and childcare," he said in a statement issued minutes after the announcement.
He wished Hanafin well "on a personal level", noting that he's had a "strong working relationship" with her since her return to politics. However, he was not shy to disagree with the party's strategy shift.
"I remain of the view that a one-candidate strategy is preferable," he said.
That was the agreed strategy of the party and all three potential candidates. I will, nevertheless, work closely with the local organisation and Mary to ensure the party has the best possible chance of winning a seat.
"Obviously this decision dramatically reduces the chances of Fianna Fáil securing a seat in Dún Laoghaire, but this just means that myself and party members will work even harder than before."
Fianna Fáil sources in Dún Laoghaire hit out at the decision, one describing it as a "complete joke" which made a mockery of party leader Micheál Martin's rhetoric about introducing new candidates.
"Old school politics alive and well – change the rhetoric to suit the situation," they said.
- additional reporting from Hugh O'Connell