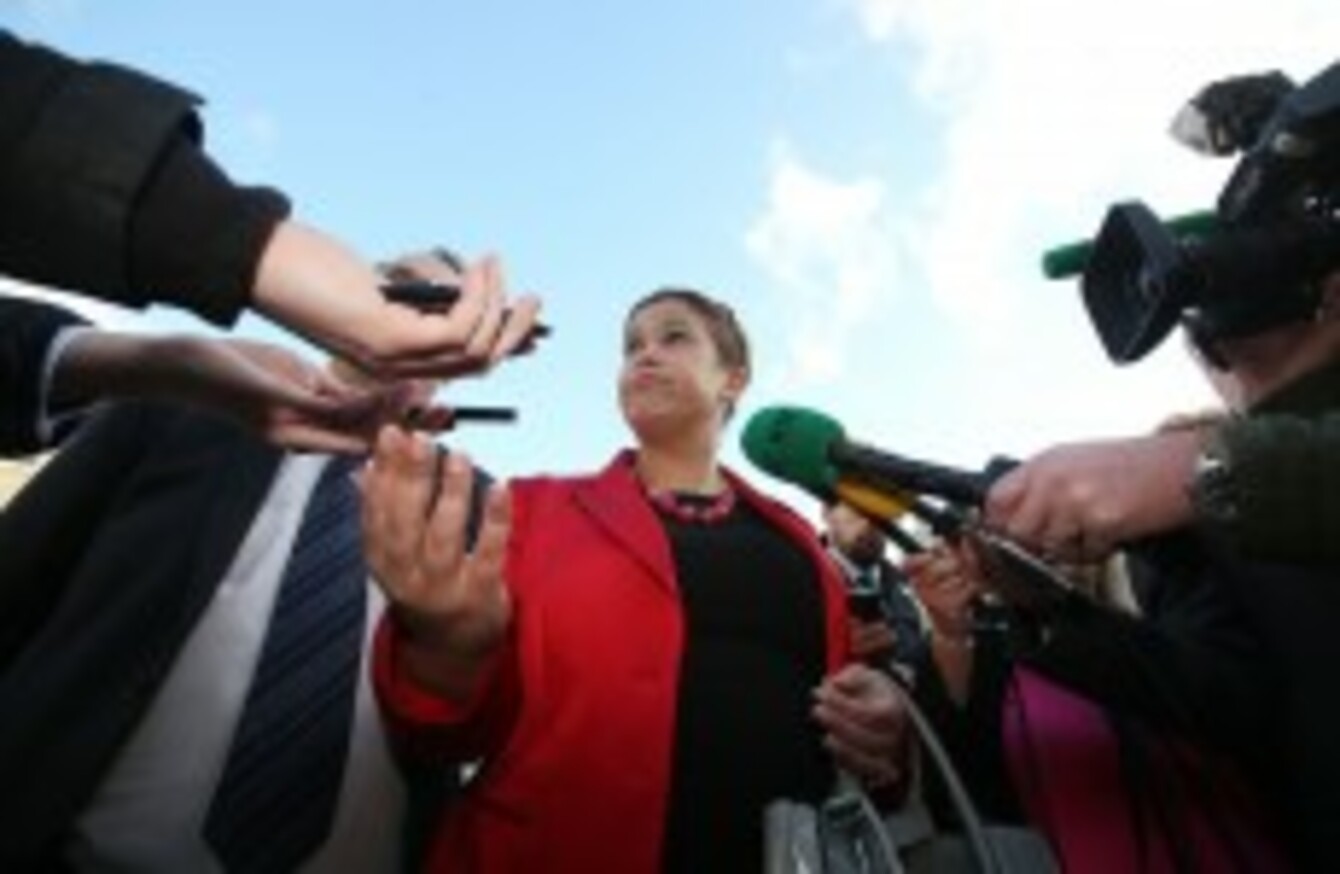 Image: Sam Boal/Photocall Ireland
Image: Sam Boal/Photocall Ireland
THE DEPARTMENT OF Justice has rejected claims made by Sinn Féin deputy leader Mary Lou McDonald that abuse allegations against the late Domhnall Ó Lubhlaí have been mishandled.
McDonald said she was compelled to raise the issue after victims had come to her for help.
Gaeltacht teacher Ó Lubhlaí — who died in 2013, was accused of abusing dozens of victims in the 1970s and 1980s.
A row over the issue caused the Dáil to be suspended three times this afternoon — after a long argument between Sinn Féin and the Ceann Comhairle.
In a joint statement, released in the wake of that incident, McDonald said she had been attempting to raise allegations that were "of the gravest nature" involving "possibly up to one hundred victims".
A "brick wall" had been placed in the way of victims seeking justice, she contended.
That brick wall has been placed in their way by various agencies of the state, including a number of government departments and An Garda Síochána.
The statement expressed "serious concern" that victims had been refused access to a report from an internal Garda review into how the complaints and allegations were handled.
And it said the report had been "on the desk of the Minister for Justice since July"
McDonald also questioned why the Department and the Gardaí had yet to forward information to Child and Family Agency Tusla "to allow that agency to pursue its investigations into these allegations".
'Untrue'
However, in a statement this evening, a spokesperson for the Department of Justice said it was "entirely untrue to suggest that the Minister for Justice and Equality, Frances Fitzgerald TD received the internal Garda review report on the O'Lubhlaí case or that any such report has been sitting on her desk".
"It is equally incorrect to suggest that the Department has yet to forward information to TUSLA to allow that agency to pursue its investigation.
"The Department has no request from TUSLA for any information, nor does it have any information which would be relevance to a TUSLA inquiry.
"It would not be normal practice for a report of an internal Garda examination to be made public.
"However, the Department, on behalf of the Minister, is in contact with the Garda authorities with respect to identifying any information in relation to the review which might properly be put into the public domain and which might be shared with victims and their families.
A spokesperson for Tusla said the organisation would not be commenting on the issue.
Additional reporting, Daragh Brophy.