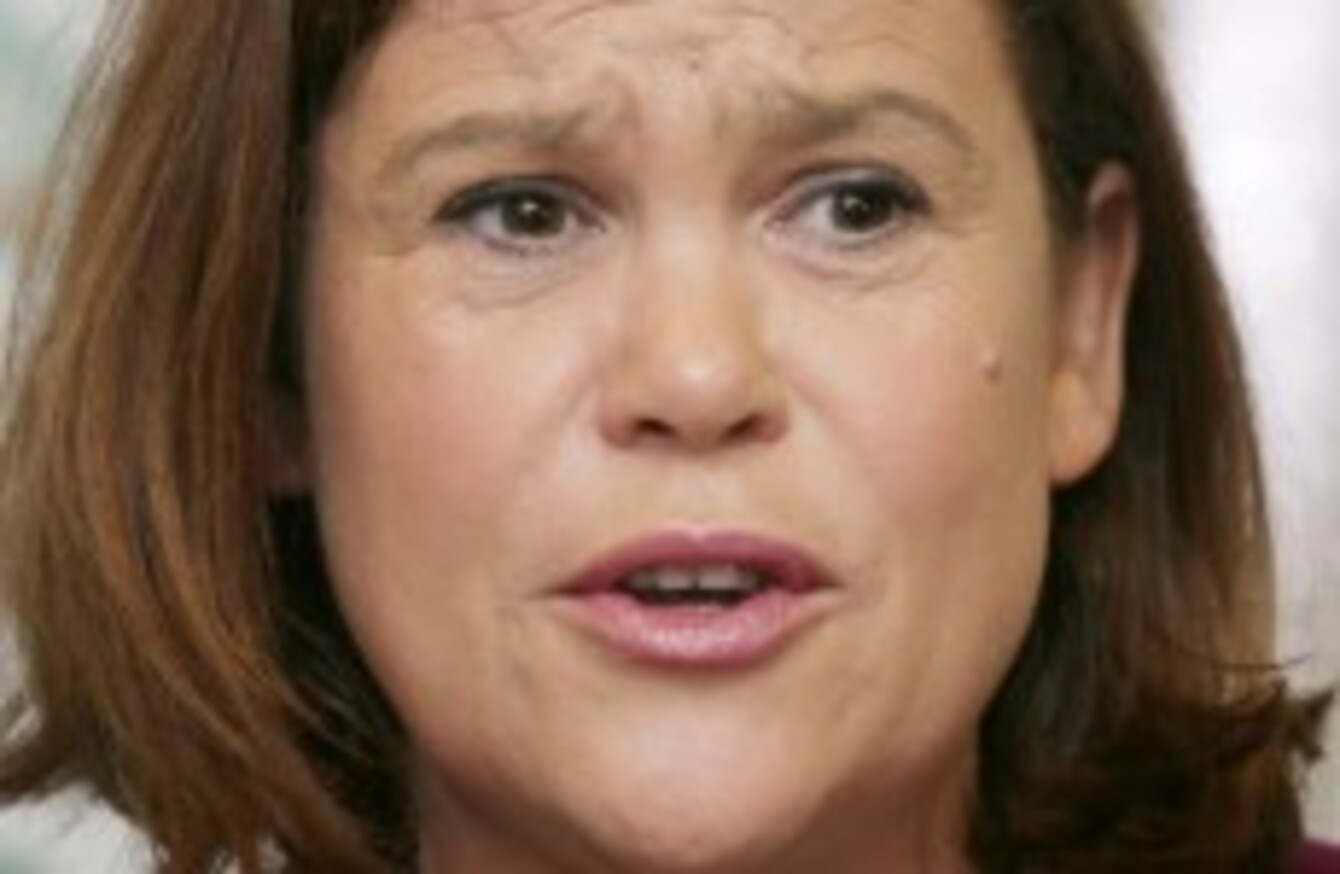 Image: Laura Hutton/Photocall Ireland
Image: Laura Hutton/Photocall Ireland
SINN FÉIN'S MARY LOU McDonald has not had any contact with party president Gerry Adams since his arrest on Wednesday.
Speaking to Claire Byrne on RTÉ Radio One, the Dublin TD said that there has been no "open access" to the 65-year-old while he is in police custody.
However, she noted that she has had "some word through" a solicitor.
"I last spoke to Gerry on Wednesday afternoon/evening when he was heading up towards Antrim," she said. "I'm beyond surprised and shocked. I'm extremely alarmed and extremely angry at this turn of events."
McDonald confirmed that she will not be taking over leadership of the party during Adams's period of detention.
Gerry is the leader of Sinn Féin. He is the duly elected president of Sinn Féin.
"He has our full confidence," she added, noting that his arrest and prolonged detention has been "politically and maliciously contrived".
McDonald also called for his immediate release during the interview.
"Whatever gloss people want to put on this matter," she told Byrne, "The facts are that we are no on the 3 May and there will be elections on 23 and 24 south and north and the president of Sinn Féin is in custody…on the basis, it seems, of tapes that were maliciously compiled."
McDonald reiterated the fact that Adams had written to the PSNI to indicate his willingness to talk to them about the investigation into the abduction, murder and disappearance of Jean McConville in 1972.
"He wanted the opportunity to speak with them and make it very clear that he had no hand, act or part in the awful, awful death."
Although McDonald noted that the arrest causes Sinn Féin difficulties at election time, she said its biggest concerns are related to the wider peace process.
"There is a dark side – what I have called an element of the old guard of the RUC," she claimed.
"It now raises a question mark, raises a worry and a doubt around all of the huge progress we have made."
A judge in Northern Ireland granted the PSNI an additional 48 hours to question Adams last night. He spent a third night in police custody in Antrim. He must be released by 8pm tomorrow unless police apply for another extension.