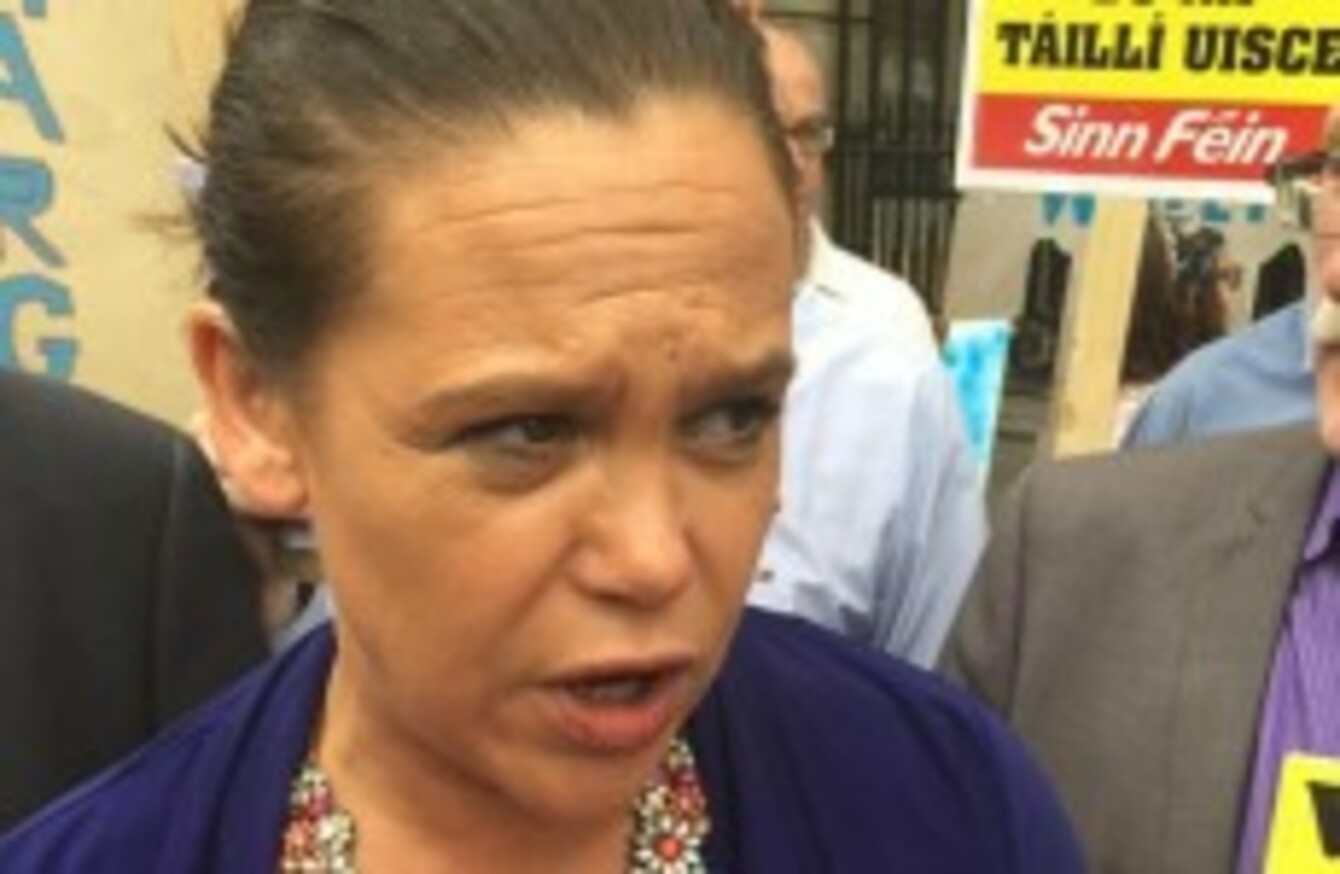 Mary Lou McDonald outside Leinster House today
Image: Hugh O'Connell/TheJournal.ie
Mary Lou McDonald outside Leinster House today
Image: Hugh O'Connell/TheJournal.ie
MARY LOU MCDONALD has denied that former Sinn Féin councillor Jonathan Dowdall was bullied prior to him quitting the party and the city council earlier this year.
The Sinn Féin deputy leader was responding to Dowdall's comments in the Herald earlier this week when he claimed he quit the party over bullying by other members in the Dublin Central organisation.
McDonald worked closely with Dowdall prior to his departure earlier this year and insisted today that she had always had a "very good relationship" with the former north inner city councillor.
I am aware of all the minute ins and outs of all of this scenario and I can tell you categorically that he was not bullied. I can also tell you that there was no allegation or complaint of bullying.
Dowdall had previously resigned last September claiming he had been the subject of "negative rumours" from a small element within the party.
Dowdall later backtracked before then resigning from Sinn Féin and the council for good in February. He has since begun working for former Sinn Féin councillor Christy Burke, who is running for the Dáil.
McDonald said today she was disappointed that Dowdall had decided to work for Burke, who will be running in her own Dublin Central constituency, but said "that's politics".
She also said:
As to the issue of bullying there was no complaint ever made of bullying, that simply didn't happen and we have very specific procedures that kick in if there is an allegation as serious as bullying that is dealt with.
McDonald said she wished Dowdall well and expressed hope that he may change his mind in the future.
Sure you wouldn't know, he might opt to support my campaign when the time comes.
Contacted about McDonald's remarks today, Dowdall said he had no comment to make.
Separately, McDonald said she did not believe Sinn Féin will publish the review into the Cork East constituency in the wake of the expulsion of once councillor and the suspension of another.
An appeals process is now under way, but McDonald said it was unlikely the report will be published, saying: "Beyond that it wouldn't be practice in any employment organisation to produce or to publish documentation like that."