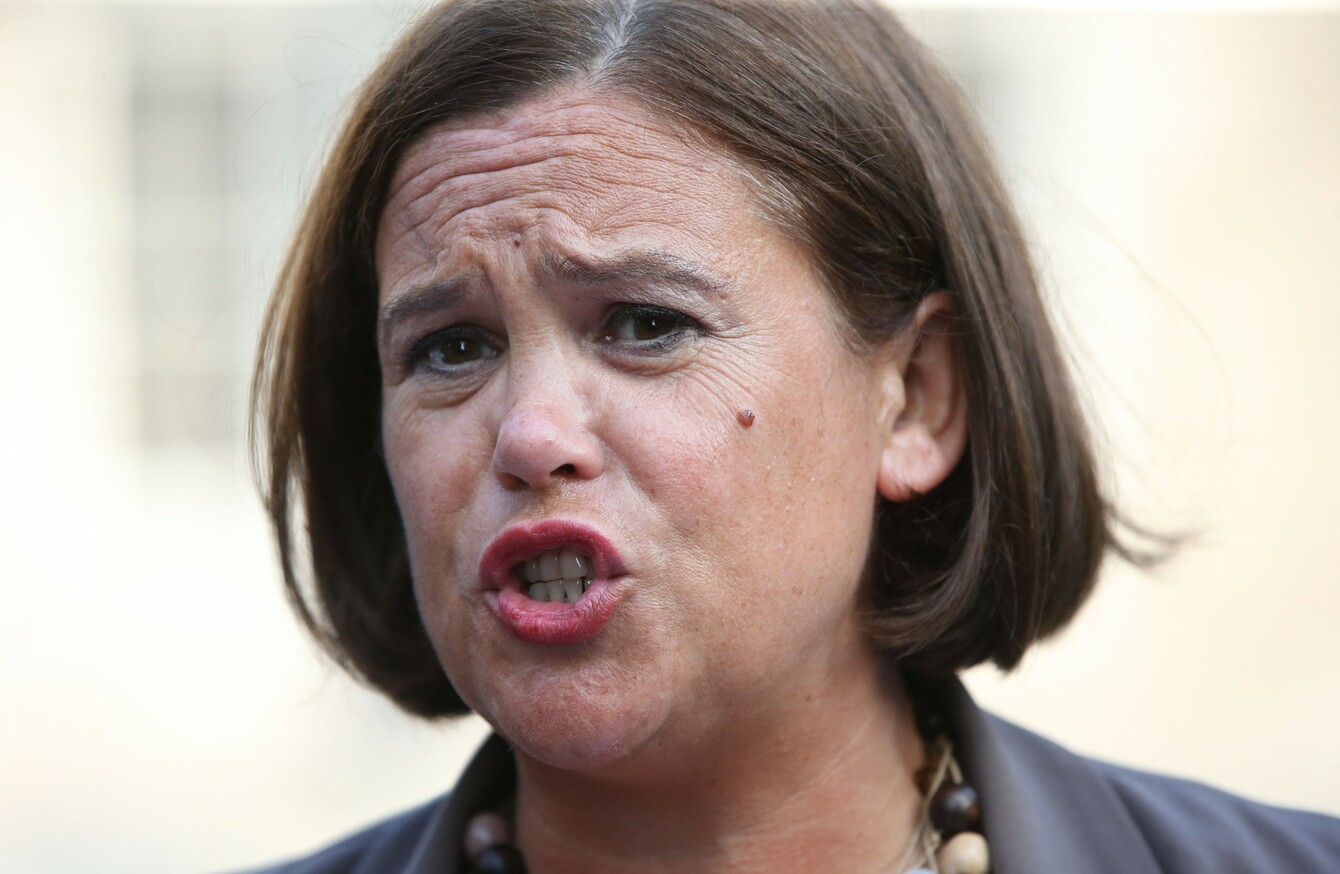 Sinn FŽéin Deputy Leader Mary Lou McDonald.
Image: PA Wire/PA Images
Sinn FŽéin Deputy Leader Mary Lou McDonald.
Image: PA Wire/PA Images
DEPUTY SINN FÉIN leader Mary Lou McDonald has said comments made by US President Donald Trump during the election campaign "were beyond the pale".
Yesterday, Trump was sworn in as the 45th President of United States.
In an interview with TheJournal.ie which will be published in full tomorrow, the deputy leader of Sinn Féin said:
I deplore and detest that politics. It makes my skin crawl. I will have no truck with that.
However, following in line with party leader Gerry Adams, who indicated this week that the party would work with Trump's administration just as it has done in the past with the Bush, Clinton and Obama administration, McDonald said the American vote must be respected.
 I was surprised by the election result but that's democracy.
The Dublin Central TD said she has a track record dealing with issues relating women and ethnic minorities, something she said came under fire during the US election campaign.
I will have no truck with that. I have a track record on all of those matters and we will stand firmly by that, that's our position. Donald Trump has been elected by the people of America. I am not American. Those that would be critics of him have every right to criticise, I don't think we can second guess though the decision made by people in another country to elect him to office.
We wouldn't appreciate people weighing in here so at the end of the day the more important thing, I think, is we take a stand and that is very clear cut with our solidarity with women, solidarity with the LGBT community.
Let's start with where we can have an influence, we call the shots here in our jurisdiction so let's actually lead by example and hope that sense of solidarity spreads.
You can read the full interview with Mary Lou McDonald tomorrow morning on TheJournal.ie.