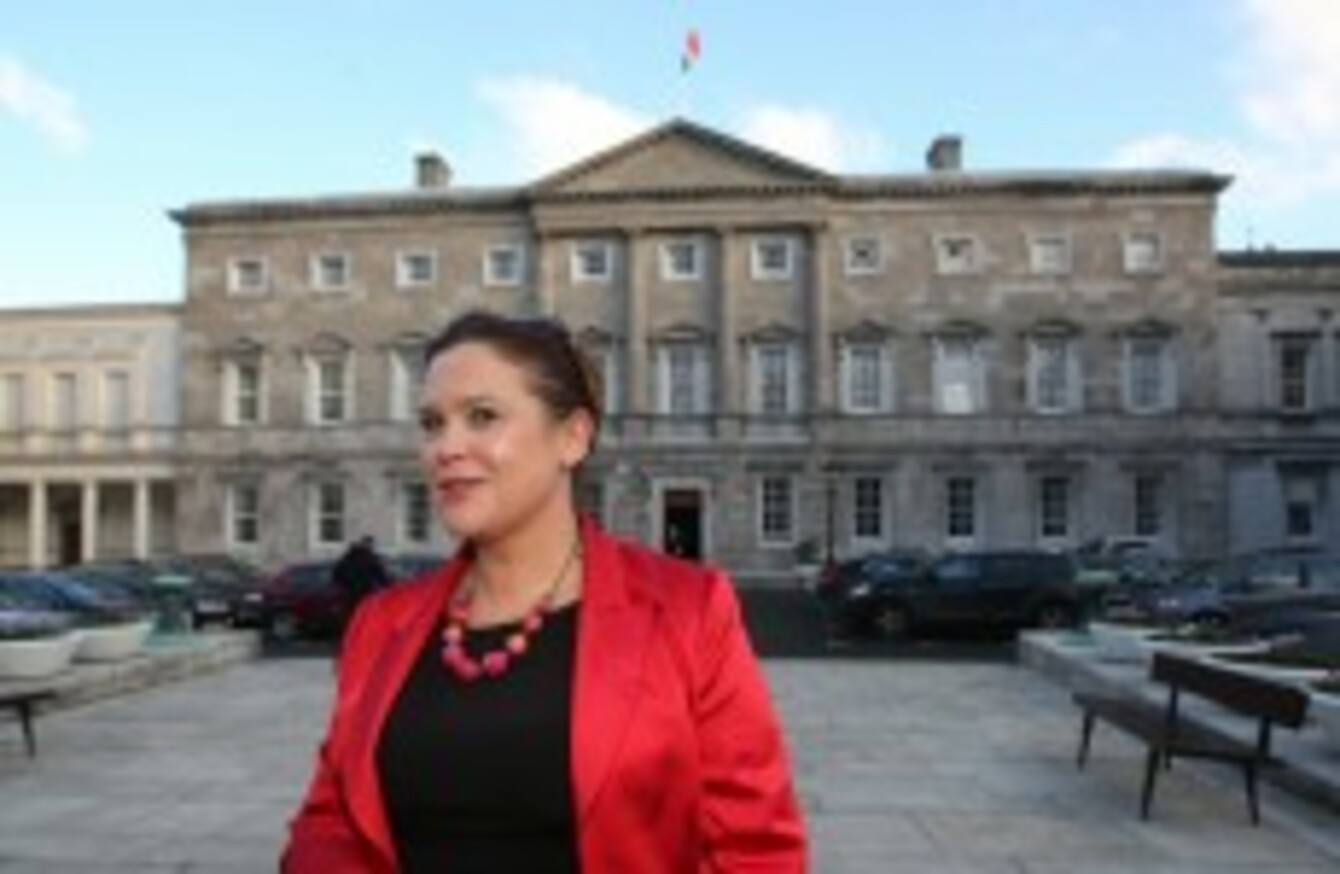 Image: Sam Boal/Photocall Ireland
Image: Sam Boal/Photocall Ireland
SINN FÉIN'S MARY Lou McDonald has said she stands over her decision to name six former politicians in the Oireachtas last year – in spite of a finding from a Dáil committee that she abused her parliamentary privilege.
The Committee on Procedures and Privileges (CPP) issued a formal ruling stating that the TD should not have named the politicians, who were alleged to have offshore Ansbacher bank accounts.
McDonald read the names into the Dáil record last December when raising allegations from a whistleblower in the Department of Jobs.
Two former Fianna Fáil ministers Máire Geoghegan-Quinn and Ray MacSharry, as well as ex-Progressive Democrat minister Desmond O'Malley, strenuously denied allegations that they ever had Ansbacher accounts.
All three complained to the CPP along with the Fianna Fáíl whip Seán Ó Fearghaíl who described McDonald's remarks as a "gross misuse of Dáil privilege".
In the ruling issued by the CPP, its chairman, Dáil Ceann Comhairle Seán Barrett, said McDonald's failure to withdraw the remarks following a previous ruling constituted an "abuse of privilege".
However, in a statement today the Sinn Féín deputy leader said she had simply been exercising her constitutional right "to give voice to very serious allegations made in respect [of] off-shore accounts and political obstruction". 
"The source of these allegations is a briefing dossier prepared by authorised officers who are both reputable and credible," McDonald said.  
"I set out for the Committee on Procedure and Privileges in very clear terms my reasons for exercising my Dáil privilege which was in good faith and the public interest.  However, I have received from them only dismissive responses.
She said she had exercised her parliamentary privilege "in good faith and in the matter of public interest".
The CPP said last month that members had determined that McDonald's remarks had been defamatory and had requested the TD make a statement in the Dáil withdrawing them.
The findings of the committee are likely to be read into the Dáil record when TDs come back from the Easter break next week.