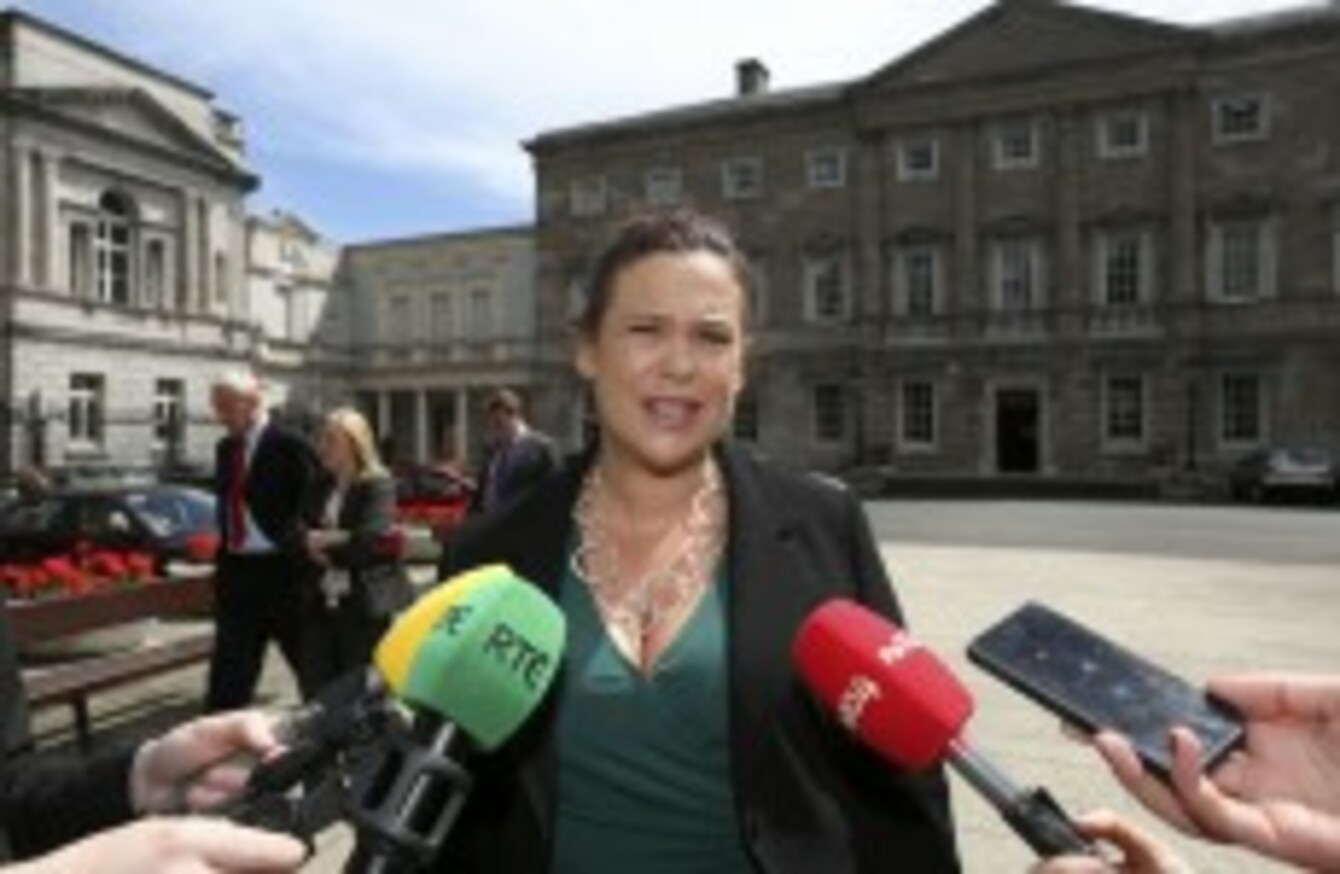 Image: Sam Boal/Photocall
Image: Sam Boal/Photocall
FIANNA FÁIL ARE expected to back a Sinn Féín motion being tabled in the Dáil this evening calling for a fully independent judicial inquiry into all mother-and-baby homes that operated in the country.
The motion, which will be voted on tomorrow evening, calls for the enquiry to be set-up as soon as possible.
The issue was also discussed at Cabinet this morning, with Taoiseach Enda Kenny telling reporters on the way in that the Government were treating the recent controversy over the mass grave at Tuam as a much wider issue.
Children's Minister Charlie Flanagan was due to present his inter-departmental review during this morning's meeting. Kenny said that the Government would decide on "the best way to proceed" once that took place.
Speaking at Leinster House this afternoon, Sinn Féin's Mary Lou McDonald said it was evident that the activities at the home in Co Galway were "not a limited phenomenon".
"People have known I think and the State has known for a very long time that there were big failures," McDonald said.
It is our firm view that the only viable mechanism to get to the truth is through the mechanism of a fully independent judicial inquiry.
This evening's motion comes amid a growing consensus that a wide-ranging investigation into the mother-and-baby homes, which were operated by religious orders, should take place.
Catholic Archbishop of Dublin Diarmuid Martin said at the weekend that a "full bodied" investigation was needed. A number of senior Ministers have also said a wider inquiry is needed.
McDonald said her party wanted to be guaranteed "that what the Government has in mind will be a necessary judicial process".
That is the only way you will have the necessary legal powers to compel witnesses, papers, files that will be necessary to get to the full truth.
She said there were questions to be asked of State institutions, and of previous governments as part of that investigation, adding:
For anybody to feign shock at this information I think is to be disingenuous.
McDonald said the process should be led by a judge and that they would have to have full legal authority to access state and private files, access burial sites on both private and public ground, and take testimony from survivors.
Fianna Fáil spokesperson on children Robert Troy said he expected his party to back this week's motion, and that he believed the issue was "above party politics".
He said any investigation should focus on the high mortality rates in the mother-and-baby homes, as well as issues like infants being used for vaccine tests, forced adoptions, and bodies being used for medical research.
Note: McDonald & Troy's comments were made (and this story was posted) before this afternoon's announcement from the Government that a full Commission of Investigation into the mother-and-baby homes is to take place.