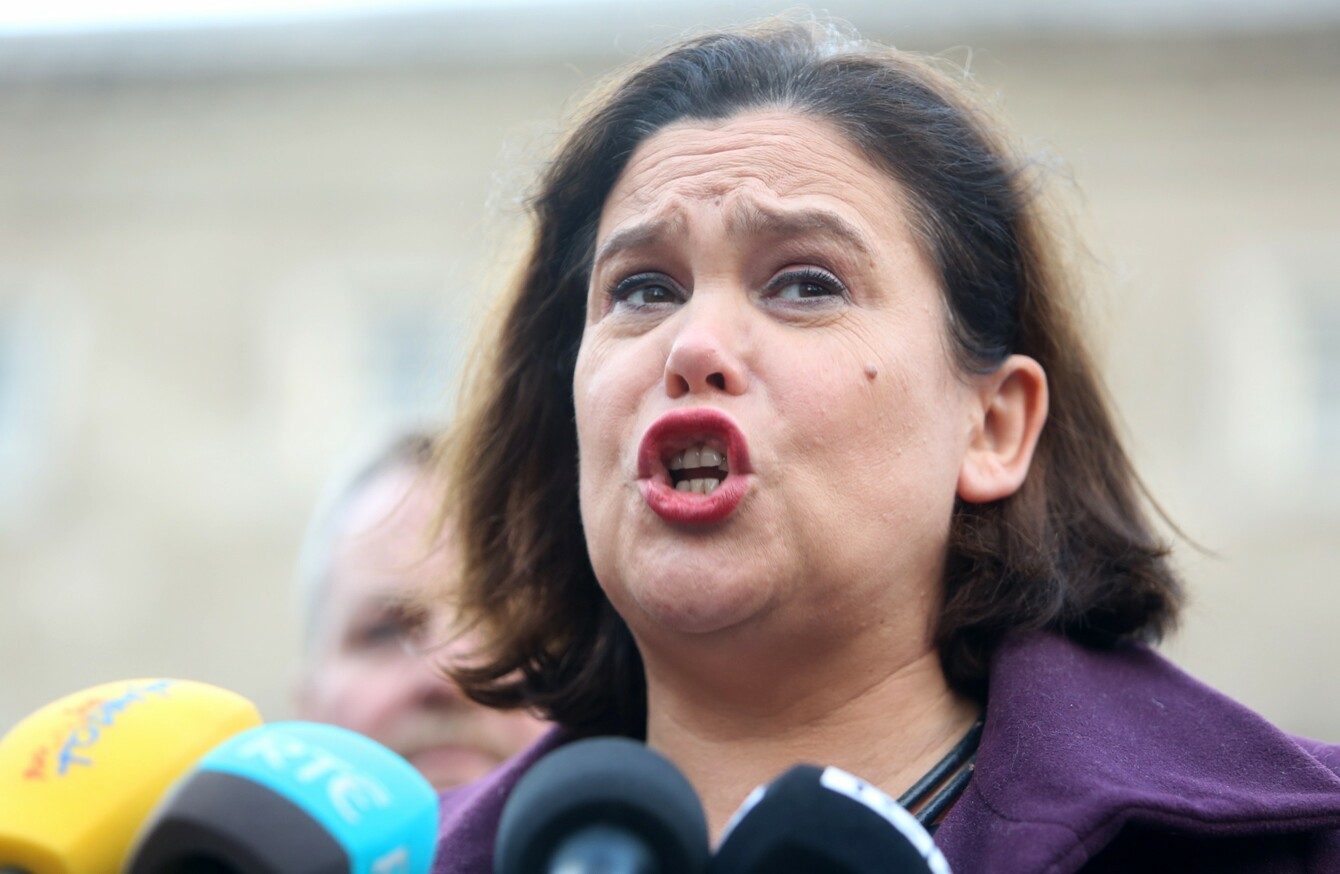 Image: Sam Boal/Rollingnews.ie
Image: Sam Boal/Rollingnews.ie
SINN FÉIN'S MARY LOU McDonald TD has said that her party is a "party in transition" and that she hopes the transition will be "seamless and productive".
Appearing on RTÉ's This Week programme, Sinn Féin's deputy leader was asked whether "leadership change" was coming sooner than expected in the party because of Martin McGuinness' health and his decision to step aside as Northern Ireland's Deputy First Minister.
"First of all Martin has all our good wishes as I'm sure do Bernie and all the family. He's not enjoying great health. He'll make his own decision on his electoral future," McDonald said.
We're a party in transition and all of that will unfold in a way that is democratically sanctioned by Sinn Féin and in a way that is I hope seamless and productive. But for the now, the focus on this election is a united stance, standing up for power-sharing, for the executive against corruption and against the shenanigans that we have seen in the last years.
Speaking in greater detail about the seemingly inevitable election that is coming in Stormont, the Dublin Central TD said that an election was not what her or her party wanted but that things had "come to a head".
"The institutions of government in the north have been undermined, the public credibility and confidence in those institutions came into question," she said.
"This isn't an orange or green issue, people across the board looked up on the hill and wondered what the hell is going on up there.
Others might take a view, and we've seen it in this part of Ireland, that when corruption knocks on the door you look the other way. That is not the Sinn Féin position. Not because we want an election, I didn't write to Santa looking for an election, what we want are the institutions functioning.
Under the power-sharing rules of Northern Ireland's institutions, unless a new government executive is formed by 5pm tomorrow an election will be triggered by the UK's Secretary of State for Northern Ireland James Brokenshire.