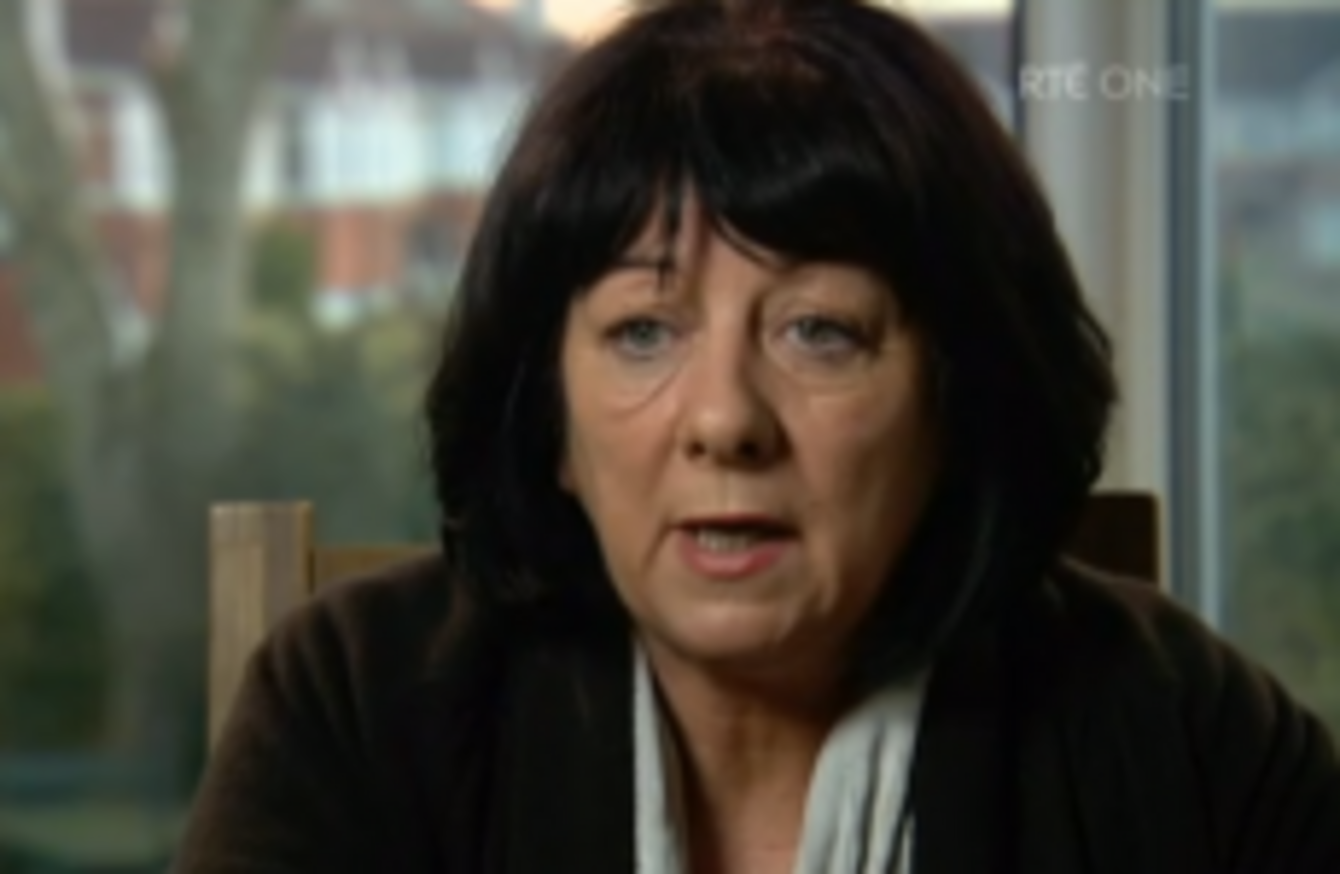 Image: RTÉ Prime Time
Image: RTÉ Prime Time
MARY LYNCH, WHO was the victim in one of the cases involved in the Guerin report investigation, has said she is grateful that the report published today was so comprehensive.
Lynch was attacked and seriously assaulted by a man called Jerry McGrath in April of 2007, after she picked him up as a taxi fare. Five months later, while on bail for this crime, McGrath attempted to abduct a 5-year-old girl.
Again, he was bailed and in December 2007, he murdered 33-year-old Sylvia Roche Kelly. Lynch has always claimed that her own case was not properly investigated and was never raised in McGrath's bail hearing after he tried to abduct the little girl.
Speaking to RTÉ's Joe Duffy earlier today, she said: "I've had seven years of this, of knowing that I'm still alive, and thank God for that, but knowing that this woman is dead".
I know nothing could have been done and none of this was my fault but as a victim, that's the way I think and that's the way I feel.
She said it helps that somebody "at last is believing" her.
I don't want this to happen to anyone else ever again. If something happened to a member of my family or friends around that area, I would be afraid their case would not be handled in the way it should be.
She thanked Seán Guerin for doing such a comprehensive report but said she now believes everyone involved should now be questioned again.
"Maybe now we'll get a proper force," she said. "It's not fair, and I've said this before, there are very good men and women in the guards and I know a lot of them that are doing good work. Because of a few, they're now being tarred with the same brush."