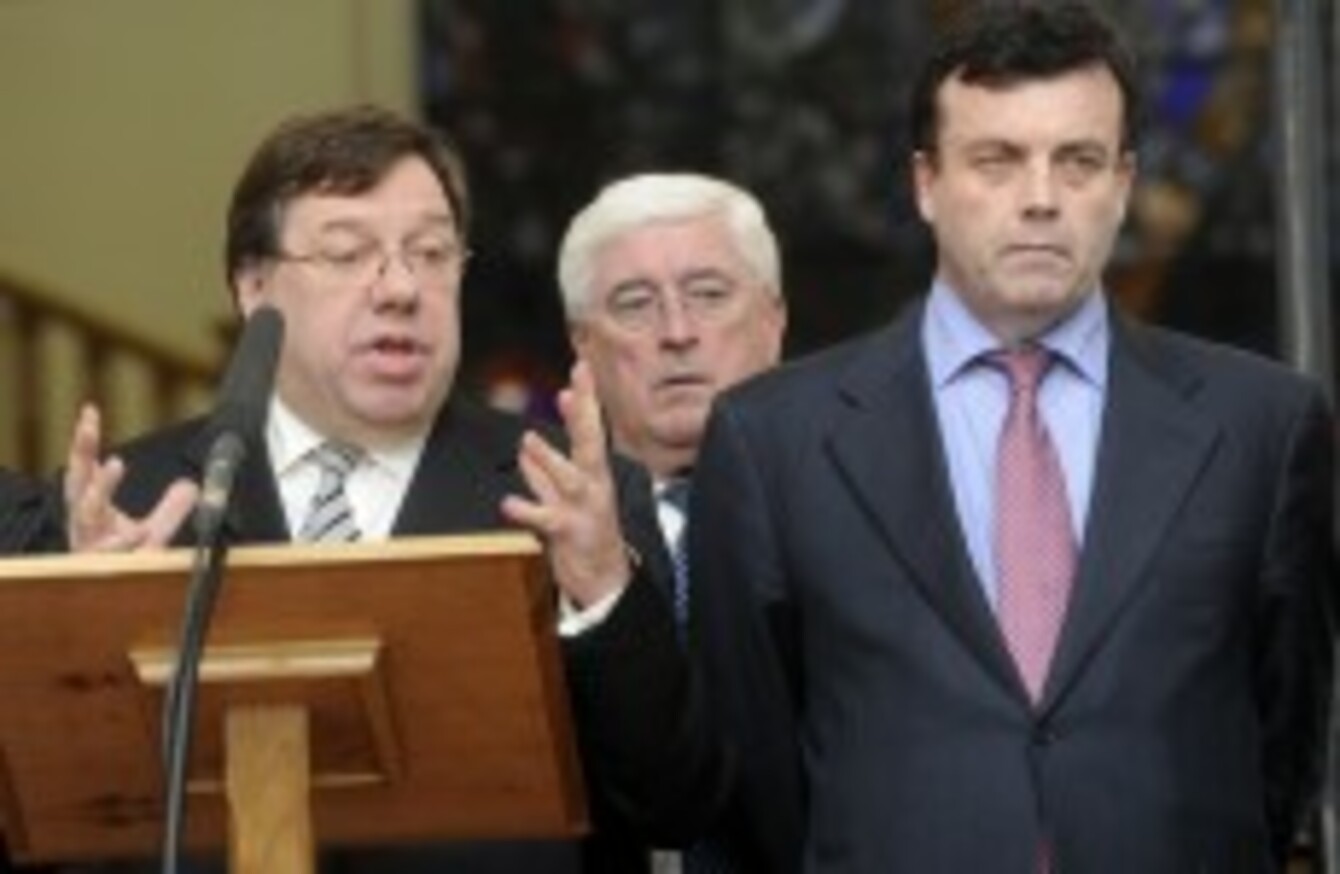 Image: Sasko Lazarov/Photocall Ireland
Image: Sasko Lazarov/Photocall Ireland
MARY O'ROURKE HAS said she is concerned that some witnesses appearing before the banking inquiry will place the blame on her late nephew, Brian Lenihan Jnr.
O'Rourke, a former Fianna Fáil minister, told UTV's Ireland Live at 10 it would be unfair on Lenihan as he is not here to defend himself and his actions as finance minister.
"It is very sad. Brian cannot speak for himself so it is always someone else's interpretation."
Asked how she thought the Taoiseach at the time of the bank guarantee would perform at the banking inquiry, O'Rourke said: "Brian Cowen is very well able to tell his tale and I think it will be very illuminating.
"There are lots of stray pieces to be tied up. I think he will give a very full account of himself. My only worry in the whole affair – nothing to do with Brian Cowen – would be that people would be inclined to put the blame on a person who isn't here."
Kevin Cardiff, former Secretary General of the Department of Finance, appeared before the inquiry yesterday.
"I thought he did a lot of good for the civil service in general and for the country," O'Rourke said, noting: "He spoke in plain English He looked straight at his questioner … I thought it was a very clear, lucid performance."
On the question of why Lenihan changed his mind, from being opposed to being in favour of the bank guarantee on the night it was agreed, she said: "We just don't know why Brian Lenihan changed his mind that evening. He and Kevin Cardiff went into that meeting of one mind."