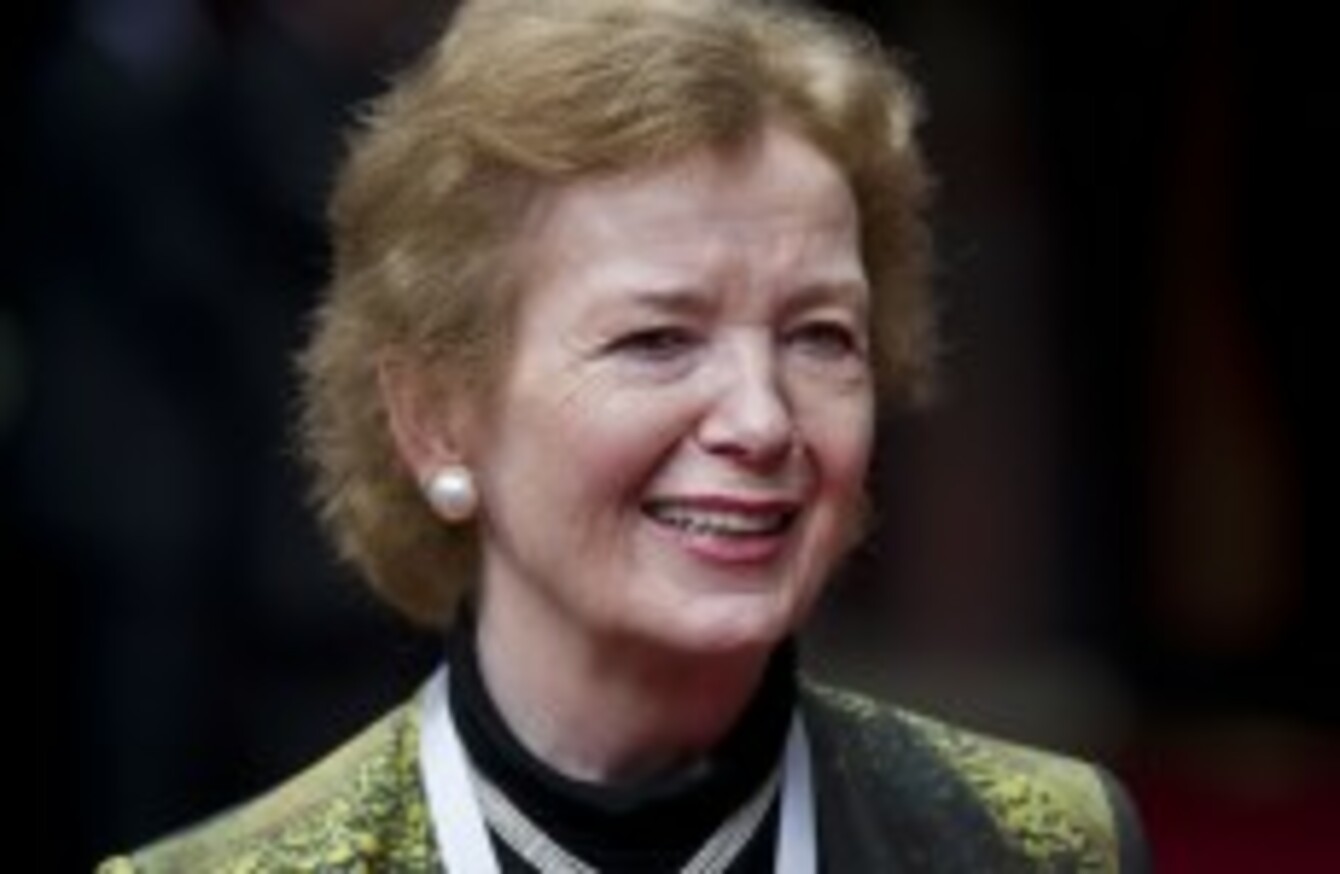 Mary Robinson
Image: Ben Curtis
Mary Robinson
Image: Ben Curtis
THE FORMER PRESIDENT of Ireland Mary Robinson has been appointed as United Nations Special Envoy for Climate Change.
She takes up the new role with immediate effect and comes ahead of a climate summit in September, which will be hosted by the UN.
The role of special envoy and Mary Robinson's work within the Mary Robinson Foundation, Climate Justice, will be kept separate but the synergies are very clear and should be of mutual benefit, said a statement from the foundation today.
On accepting her new role, Robinson said she had "mixed emotions" about handing over the role of Special Envoy for the Great Lakes region of Africa.
She said she will make her final report in that position to the Security Council on 7 August, but added that "ultimately I feel it is appropriate that I respond positively to the request of the Secretary-General".
Robinson said:
His focus on climate change and his faith in my capacity to help make progress on the challenges it presents is, I believe, an affirmation of the work of the Foundation I lead.Our work on climate justice emphasises the urgency of action on climate change from a people's perspective and I intend to take this approach in my new mandate as Special Envoy for Climate Change.
Trócaire welcomed Robinson's today with Éamonn Meehan, Executive Director of Trócaire saying that "Mary Robinson's appointment is of global significance and should be welcomed by everybody who cares about the future of our planet. She brings with her a wealth of experience and knowledge. I have no doubt that she will add much-needed urgency to this role and will help to focus the minds of world leaders on the crucial steps that must be taken to tackle this enormous issue".