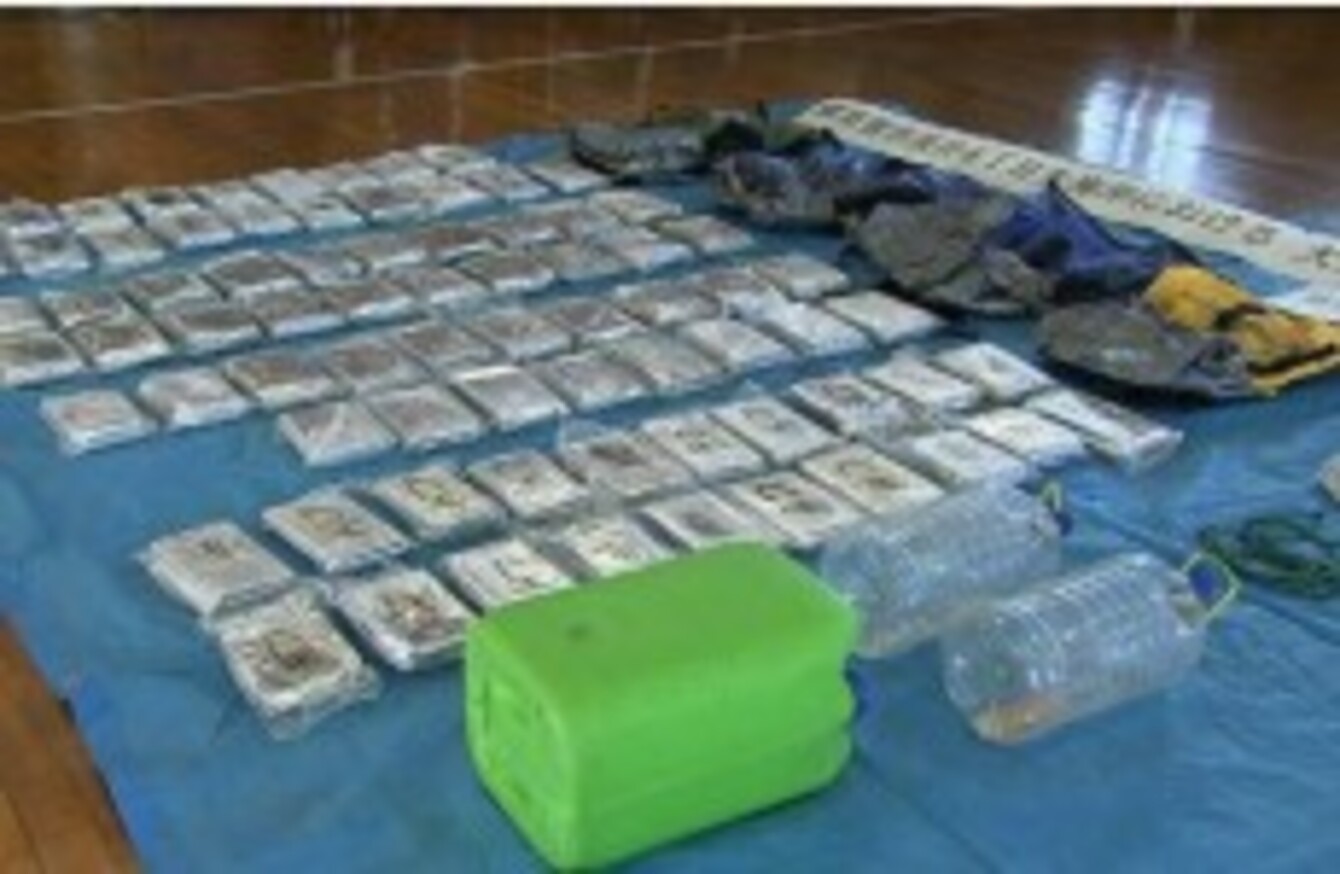 Thursday's part of the haul is shown on local station FNN
Image: FNN/Screengrab
Thursday's part of the haul is shown on local station FNN
Image: FNN/Screengrab
SOMETIMES, YOU JUST get lucky.
Last year, Japanese police seized just 6.6 kilogrammes of cocaine last year, down from 28.7 kilos in 2011.
Then today over 120 kilos of the drug washed up on south of Tokyo.
The haul, valued at around €53 million worth, was stuffed into backpacks has washed up on beaches south of Tokyo in Japan's biggest-ever seizure, reports said today.
Two more bags were found today after an elderly local resident discovered four drug-filled rucksacks yesterday.
The bags were fitted with buoys and illuminated markers, suggesting that they were part of a sophisticated smuggling operation that had gone wrong.
In all, there were 120 kilos of plastic-wrapped blocks of cocaine inside the bags, which police suspect were lost by seafaring traffickers, the leading Yomiuri Shimbun and other media said.
A police spokesman declined to comment to AFP on the reports.
AFP provided additional reporting