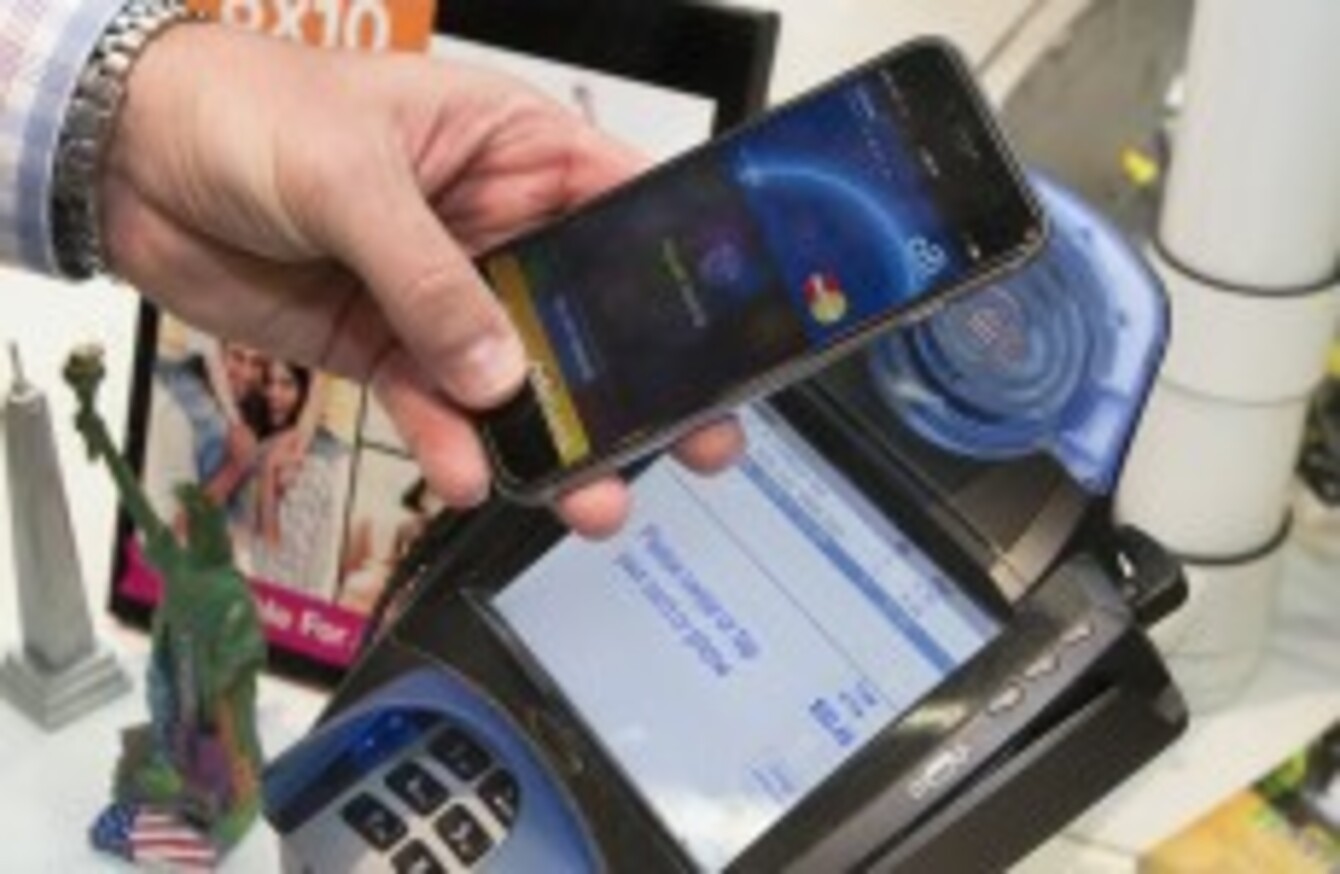 Image: John Minchillo/AP Images for MasterCard
Image: John Minchillo/AP Images for MasterCard
OF THE MANY things that are being discussed at Mobile World Congress this year, mobile payments has received more attention than usual.
Despite the concept being around for a while, it's received a massive boost with the likes of Apple Pay, Samsung Pay and Android Pay now showing what they have to offer, all with the aim of replacing physical cash.
Yet that doesn't take into account the apprehension most people will have about such technology. Why should you trust a company with your data? Will shops support it? And what are the chances that fraudsters will gain access to your data and make payments?
That's something that Mastercard's Jorn Lambert, who oversees its digital payments system including its deal with both Apple and Samsung, has been tackling in recent years.
Speaking to TheJournal.ie, Lambert said that it was a problem they were very conscious of and that "people are right to be apprehensive because it's their money." He highlighted two factors that would ensure such data stays safe and encourage people to use it: tokenisation (replacing sensitive data with non-sensitive data) and the ability for financial institutions to carry out more automated checks since it's a digital product.
Tokenisation
The first ensures that any payment that's made is done with a token instead of your actual card information. That ensures that your information is safe and inaccessible to anyone who has your device.
The second factor is checking both the device the transaction is made from and if it's made by the right person.
This ties into biometrics like fingerprint scanners, which are growing in popularity, and the traditional PIN input. Also, since it's a digital process, there are more parameters in place to help identify any potential problems.
Yet what happens if biometrics can be replicated? It's hard to assume that something is completely fraud-free – a flaw or weakness can always be found with the right amount of time, money and effort – but Lambert is confident this won't be an issue.
"We see biometrics as an extremely hard thing to do, it's not a repeatable thing," says Lambert. "You have to remember fraudsters are looking at this from a business case perspective. They go after things that are repeatable."
It's a very hard thing to do, but even if it is done, there are other parameters that come in. That is dynamic data that's being used and has anti-fraud measures so we can pick up very quickly what happening with a phone just like the practices that happen with cards today.
Lambert says the process is automated so any potential red flags come up pretty quickly. He believes the combination of tokenisation and cryptography in these services will help it get to something close to a "zero-fraud environment very rapidly."
Looking abroad
On top of developing this service, Mastercard also has an eye on developing markets. It has partnered with the governments of Nigeria and Zimbabwe and today, it announced a partnership with Egypt.
The agreement will see it working with the Egyptian government to roll out a digital ID programme which links citizens' national ID to the existing national mobile money platform. This effectively creates the foundation for a cashless service for 54 million people and Mastercard's CEO Ajay Banga said its hope is to "make Egypt the case study to show this [system] is possible".
There's an obvious benefit here for Mastercard – it's reminiscent of the strategies the likes of Facebook and Google are implementing with internet.org and Project Loon respectively – but there's more to it than that.
There are roughly two billion people who don't have access to a financial account. That's a gigantic market to tap into and Lambert believes that these people will eventually skip physical cards entirely and use smart devices instead when it hits the mainstream.
"Why we feel this is so important is because there's a lot of people trapped in a cash society, [there's] limited opportunity to conduct commerce," explains Lambert. "The current way of dispersing government benefits is very paper-based and cumbersome. There may be breakage or leakage on the way, it takes time and is cost heavy. So rooting out this cost, rooting out any fraud around it and delivering them directly to the consumers [through digital] is a very good thing."
It's a very expensive thing to be poor, meaning the services that the poor people get are more expensive… To get money from abroad, they would probably pay like 6%, if not more, in various charges because there's no electronic efficient system. We're trying to change that by putting the infrastructure in place and getting places connected… it's a major trend we feel we could do good [and] part of a much longer journey.
Quinton O'Reilly is at Mobile World Congress in Barcelona all this week. Follow all the goings-on at @TheJournalTech.