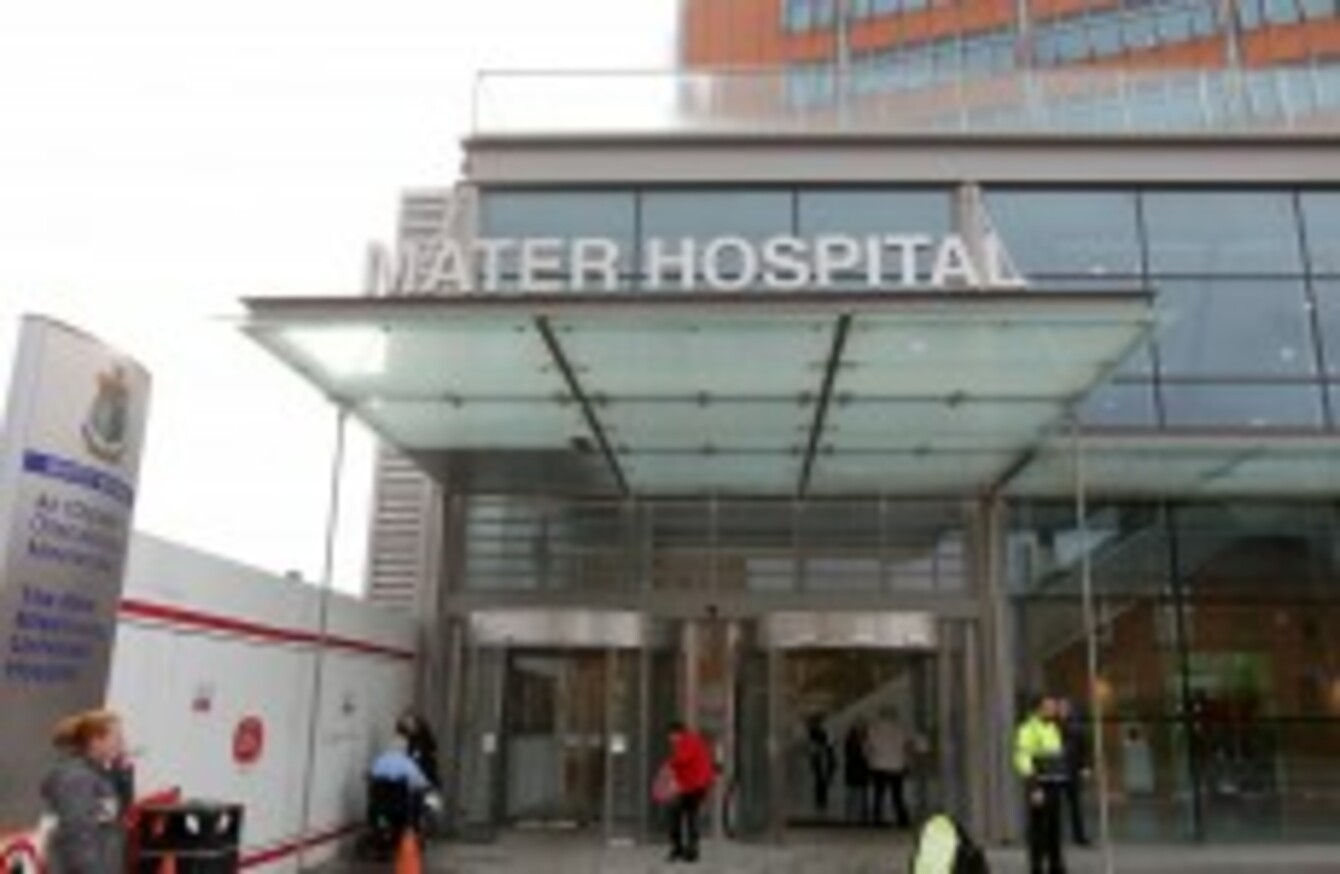 The Mater Hospital
Image: Sam Boal/Photocall Ireland
The Mater Hospital
Image: Sam Boal/Photocall Ireland
AFTER 10 YEARS, the final Labour Party vigil will take place outside Mater Hospital – because a new emergency department is due to open this weekend.
The vigil began 10 years ago in protest at the conditions in the emergency department, but with the news that a new ED is to be opened, the weekly event is coming to an end.
Vigil
The vigils originally began after a 90-year-old woman died in the hospital after spending some time in there without a proper bed.
The purpose of the vigil has been to highlight the deplorable state of the A&E in the Mater Hospital, and the unacceptable practice of A&E patients left sitting on chairs and lying on trolleys for long periods of time while waiting for a bed for treatment.
But with such a long campaign, there were times when they wondered if they would succeed. Minister Joe Costello told TheJournal.ie:
I remember in 2006 in the middle of our campaign, [Health] Minister Mary Harney declared an emergency in relation to accident and emergency departments. She promised that everything would be done to fix the situation in a very short space of time. The situation instead of getting better got worse. We kept pressing away at it.
A new state of the art ED will open in the Mater Hospital tomorrow, Sunday 17 February.
Minister Costello said he is "proud of all the people who participated in the vigil, week after week, and month after month, for almost ten years demanding that proper medical care facilities be provided for the vulnerable, ill and often frightened elderly people who came to the A&E for emergency care".
The Mater emergency department will now be located in a brand new, state of the art facility, which the campaigners are delighted about. The final vigil will take place today outside the Mater emergency department on the North Circular Road, Dublin 7, between 1- 2pm.
For almost ten years they held the Saturday vigil from 1 – 2pm, "in hail rain or snow", said Costello. "We only missed Christmas day, we almost always were there. There was always a core of people who were guaranteed to turn up every week which was fantastic."