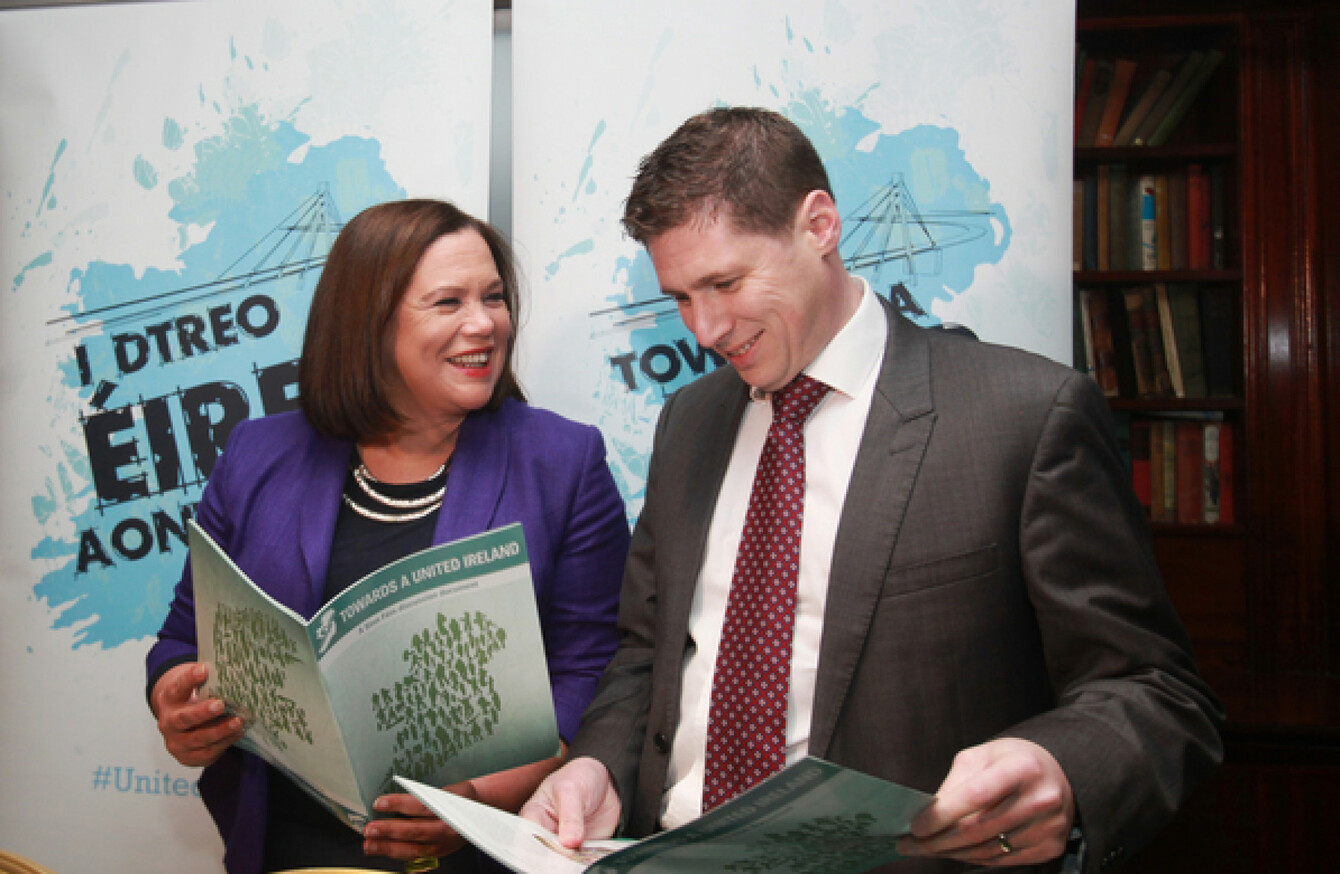 MEP Matt Carthy alongside Mary Lou McDonald.
Image: Leah Farrell
MEP Matt Carthy alongside Mary Lou McDonald.
Image: Leah Farrell
SINN FÉIN MEP Matt Carthy has said he has enough support to challenge Michelle O'Neill for the deputy leadership of the party – but that he won't actually contest the election for the role.
Carthy told the Irish Times earlier in the week that he would consider a bid if he received enough nominations, but would not actively seek that support.
Speaking to RTÉ's News at One today he said he had been informed by head office that he did have the requisite nominations to allow his name go forward, but that he would not be taking his challenge any further.
Carthy, who is MEP for the Midlands, North-West constituency of the European Parliament, said he had given the matter his "full consideration".
He said he was aware there was a "large desire" for a contested election among some sections of the party, and that he recognised the contest could be healthy in terms of creating positive debate about the nature of the role.
He said he thought it was too late for him to mount a credible campaign, however, and that there shouldn't be a contest for the sake of it.
Carthy said he had been inundated with calls and social media messages of support since his initial comments were reported.
No party member had a bad word to say about O'Neill, Carthy said. He said that the party's Northern Ireland leader, who announced she would be going for the role on Sunday night, would be an excellent deputy leader.
The nomination process for the deputy leadership opened yesterday and will close next Monday.
So far, O'Neill is the only Sinn Féin politician to declare an interest.
Donegal TD Pearse Doherty has ruled himself out.
Mary Lou McDonald will vacate the number two position next month when she takes over from Gerry Adams as leader.
The Dublin woman was the only nominee for the top job when nominations closed last weekend.