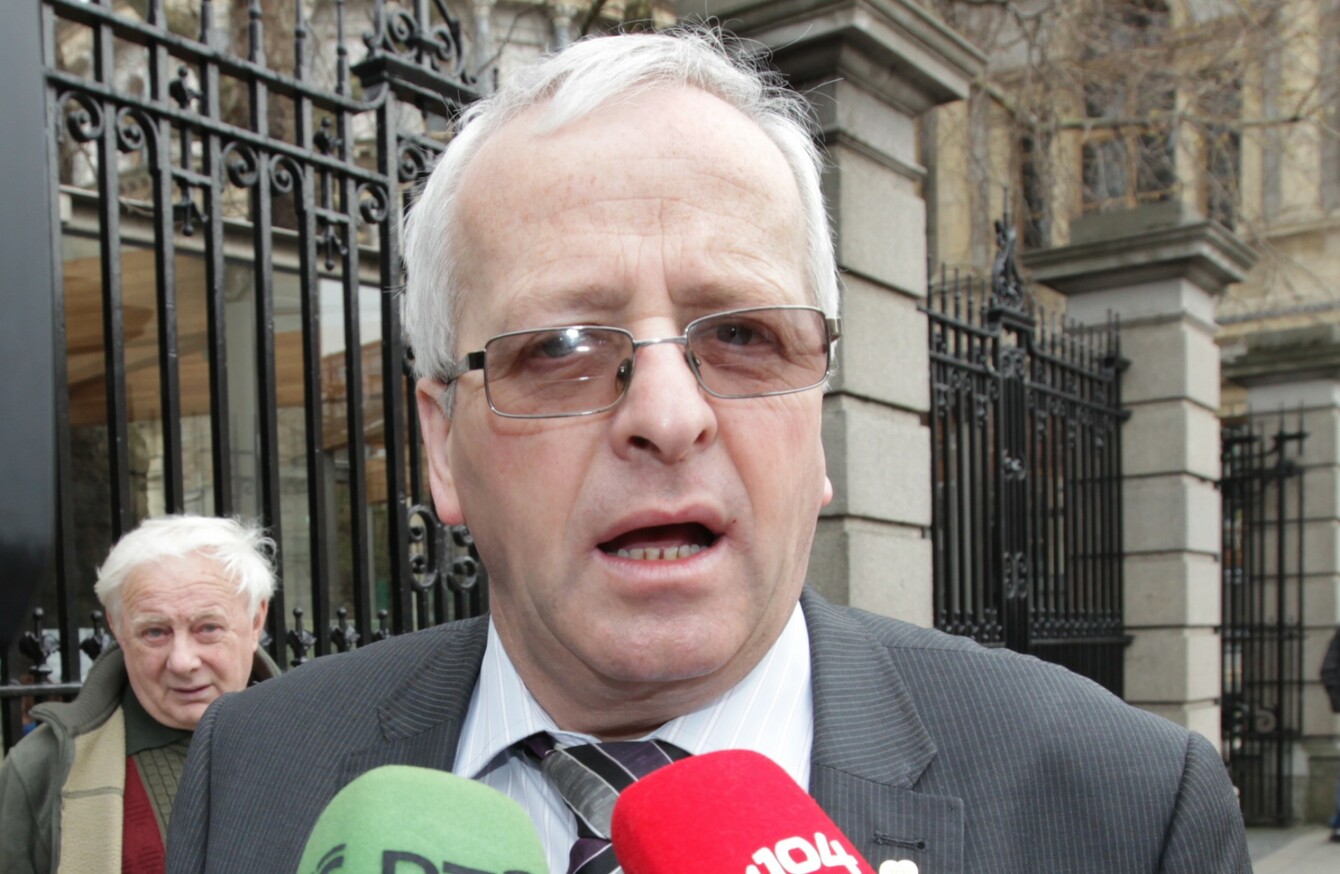 Mattie McGrath
Image: Mark Stedman/Photocall Ireland
Mattie McGrath
Image: Mark Stedman/Photocall Ireland
INDEPENDENT TD MATTIE McGrath has questioned why a poll commissioned in his constituency did not include his name as an option, describing it as "a bit sinister".
The Tipperary TD said he was made aware in recent days of Red C carrying out polling in his own village of Newcastle and surrounding villages in what he said was his "heartland".
The pollsters did not give McGrath as an option when listing candidates running in the Tipperary constituency at the next general election.
McGrath claimed the research was commissioned to undermine his position, telling TheJournal.ie:
It's a bit sinister. It would be a total distortion of any result so what value would it be to anyone unless someone is going to have me assassinated or kidnapped?
Red C managing director Richard Colwell confirmed his company had been commissioned to do the research. But he said it was private poll, conducted for a private company, therefore they are able to ask whatever they want.
"We do loads of different polls and anyone can decide who's on a list. It's not going to be published," he said.
Colwell added that such a poll could be commissioned for "any number of reasons" but admitted that a poll excluding a candidate would not be commissioned often.
McGrath said he would "hate to be the guy paying for the poll and they made a dog's dinner of it":
They came out to my own village and three neighbouring villages in my own heartland. It's strange. People were asking: 'Where's Matttie?'
He said the poll could have been put out to damage him or "put out a rumour that I mightn't be standing".
McGrath insisted that he had been out canvassing since mid-July ahead of the general election next year.
Tipperary is a new five-seat constituency which is an amalgamation of the old Tipperary North and Tipperary South constituencies.
Six sitting TDs are seeking re-election, including Fine Gael's Noel Coonan and Tom Hayes, Labour's Alan Kelly, and independents Micheal Lowry, Seamus Healy and McGrath.