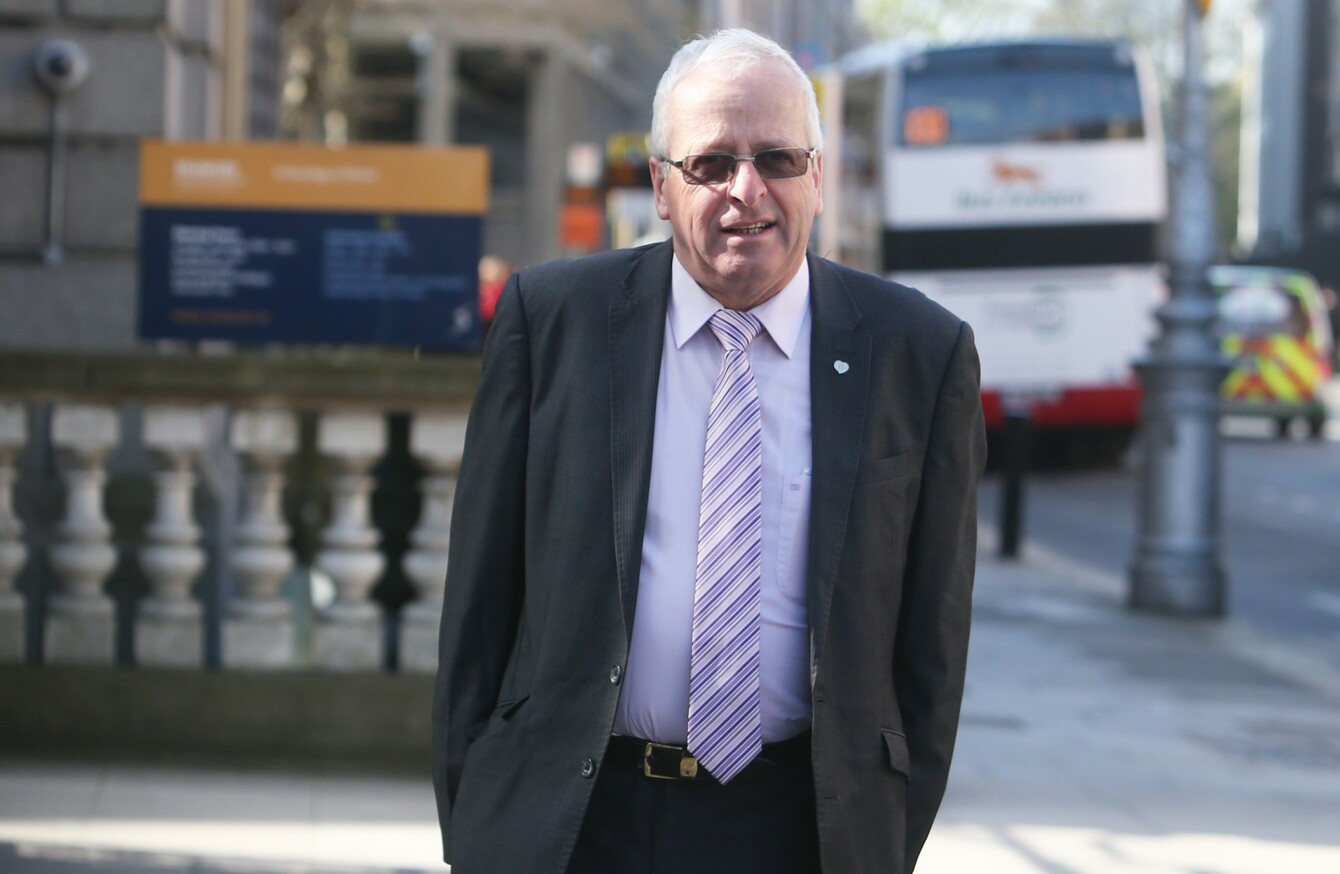 TD Mattie McGrath
Image: Leah Farrell
TD Mattie McGrath
Image: Leah Farrell
TIPPERARY TD MATTIE McGrath was asked to remove his Daffodil Day pin when entering the Dáil chamber recently.
The TD was returning from the launch of Daffodil Day in Clonmel and the flower was pinned to his suit collar.
Daffodil Day – which raises money for cancer research every year – marks its 30th anniversary today.
"I went up the stairs to the main entrance to the Dáil chamber and I was stopped on the landing by an usher who said: 'sorry Deputy, no emblems allowed in here'. I said, 'it's only a daffodil'."
"I was shocked and thought it was silly because lots of other TDs wear pins and badges that are politically motivated, such as the Repeal the Eighth badges and the 'support Tesco' badges people wore during the Tesco strike."
However, McGrath said he believes the usher was just doing their job, but had criticism for the Dáil rules, which he said are inconsistent.
Emblems forbidden 
As the current rules stand, the wearing of emblems is not permitted.
"It [the daffodil badge] is seen as an emblem, but we need to have some kind of proper policy, I always adhere to the dress code, but this is just silly."
The dress code for politicians has been a cause of debate this week.
Members of the Dáil committee on procedure received two reports on dress codes and emblems and logos permitted in other parliaments ahead of a meeting on Wednesday.
It's understood the meeting stems from a number of complaints being made to Ceann Comhairle Seán Ó Fearghail regarding the standard of dress maintained by Oireachtas members.
Having lost close relatives to cancer, McGrath paid tribute to the support for Daffodil Day today, describing it as "phenomenal".
"The Daffodil pin causes no offense to anyone, it is not a proclamation of any political statement, it is just a good cause. "