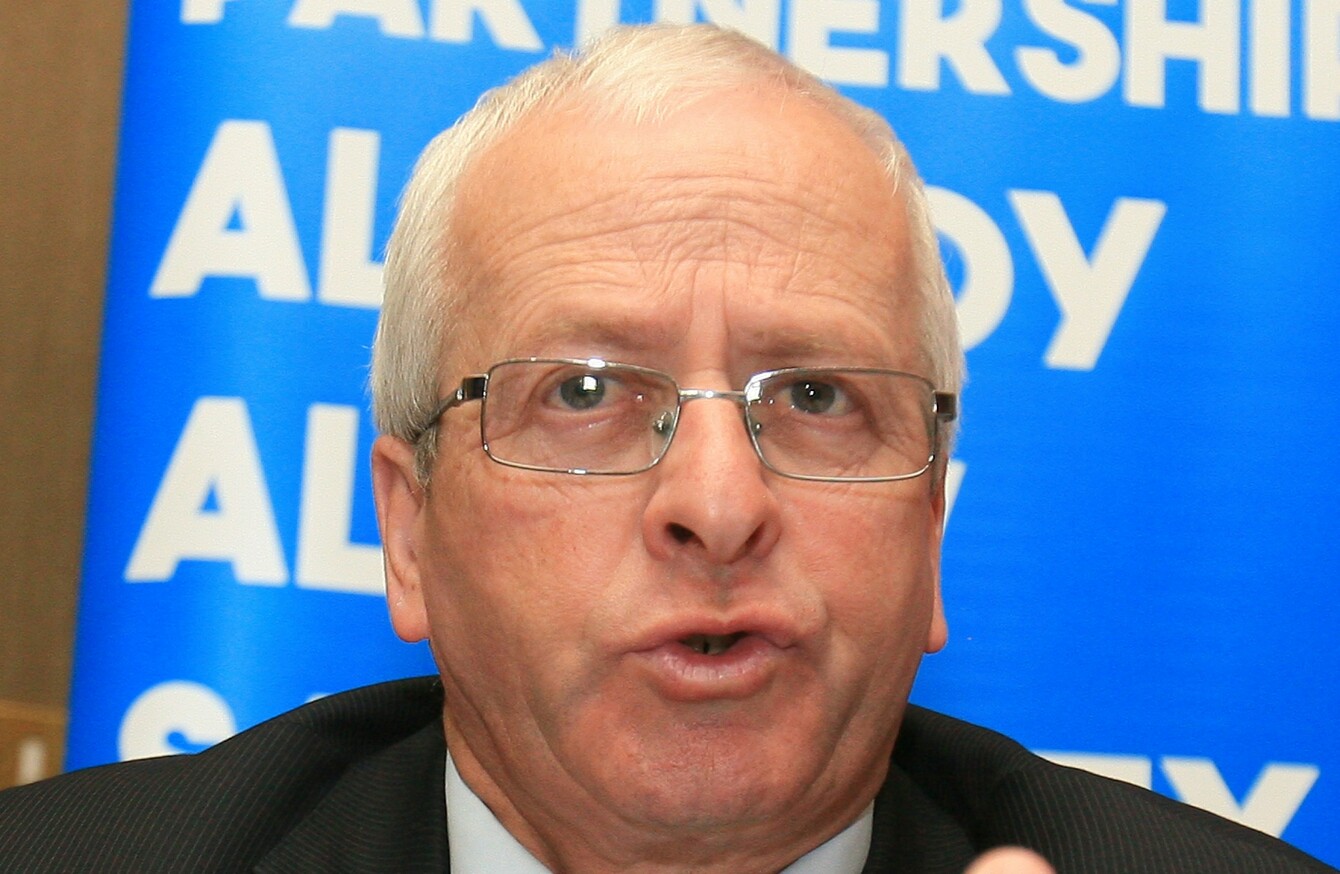 Mattie McGrath
Image: RollingNews.ie
Mattie McGrath
Image: RollingNews.ie
INDEPENDENT TD MATTIE McGrath has received an apology from his local newspaper after it incorrectly described him as a Fine Gael candidate in the notice of poll published last week.
McGrath said he has also gone to the gardaí about the issue, saying it "beggars belief" that it could have happened by accident.
"The same ad was sent to the three papers in the area and it beggars belief that they could get this wrong," he said today.
Last Thursday's edition of The Nationalist, which is based in Clonmel, published the 'notice of poll' from the constituency returning officer, as is required by law.
However, despite returning officer Mary Delehanty submitting a correct and accurate notice, the paper claimed that "due to human error" McGrath was described as a candidate for Fine Gael.
The frontpage of tomorrow's edition will carry a front-page story "unreservedly" apologising to the South Tipperary deputy for the error. It states:
Mattie McGrath is not or has never had any connections with Fine Gael. Mr McGrath is running as an Independent Candidate at the forthcoming General Election and should have been described as having a non-party candidature as submitted on his nomination papers.
The apology also appears on the front-page of The Nationalist's website today.
McGrath said that as the notice of poll is a legal document he has been in consultation with his solicitor and has also gone to the gardaí to ask them to examine if any laws have been broken.
"I met the gardaí and they are looking at the legislation to see if there was a breach and under what section of the legislation. I just can't believe that this could happen by mistake. These documents went to the others perfectly and they appeared perfectly," he added.
McGrath claimed that one of his rivals in five-seat Tipperary had been using the notice to tell voters that McGrath would not only do a deal with Fine Gael after the election but is already in the party.
TheJournal.ie contacted The Nationalist newspaper this evening but was told by the gentleman who answered the phone that there was no one available to discuss the issue.
The man suggested that the paper would not be commenting beyond the apology.
McGrath was a Fianna Fáil TD up until he quit the party in January 2011 to contest the general election as an independent candidate.