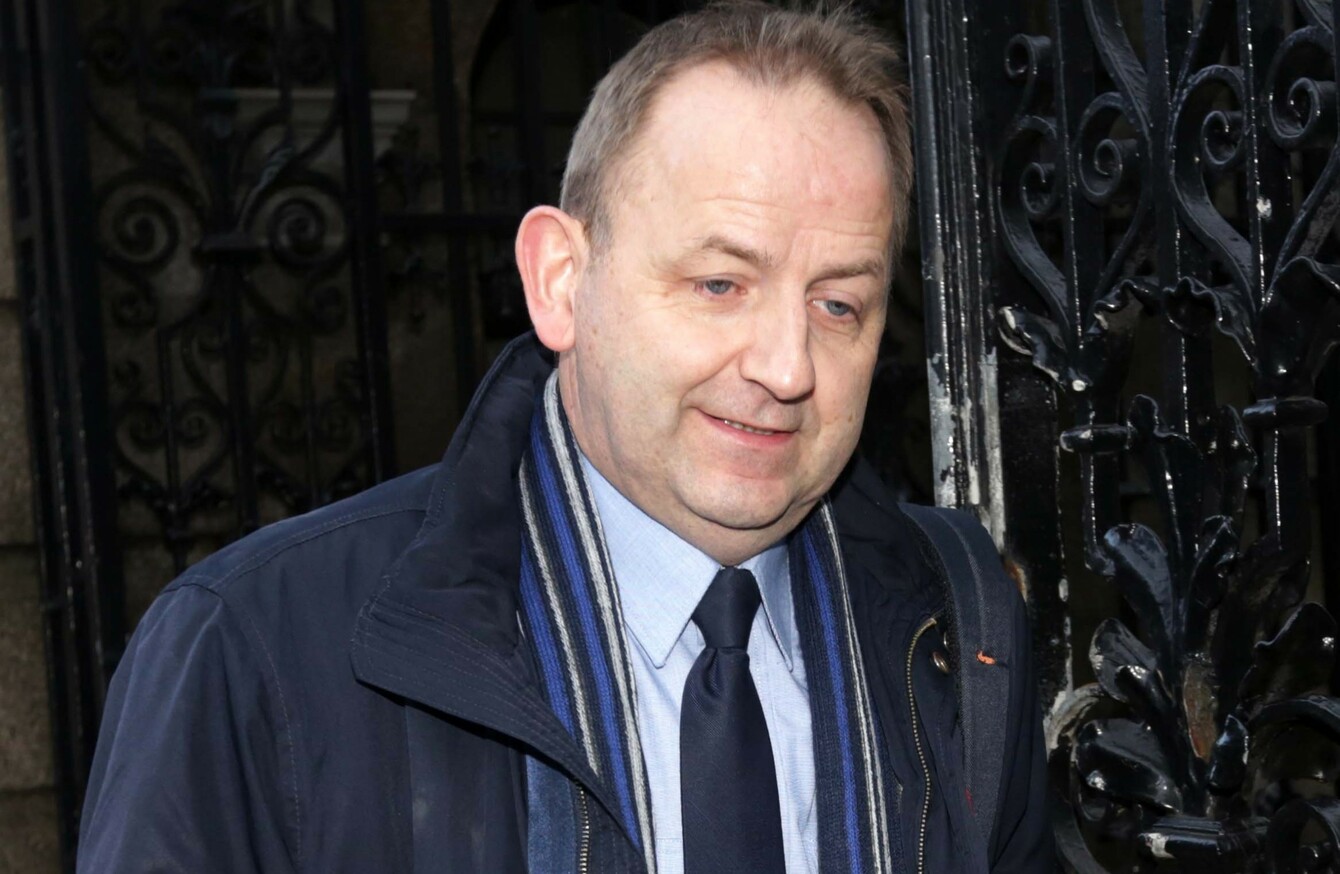 Image: Laura Hutton
Image: Laura Hutton
IN THE LATEST twist in the whistleblower saga, it was revealed yesterday that the country's child and family agency Tusla sent gardaí a file that contained false allegations of sexual abuse against Sergeant Maurice McCabe.
It has emerged that the allegation of sexual abuse on a young woman was reported to Tusla by a counsellor in 2013. The counsellor nine months later contacted the agency to say she made "an administrative error" – she had accidentally pasted the line into her report.
By this stage the complaint had already been passed onto gardaí.
The revelation was first reported by the Irish Examiner yesterday and then outlined last night in RTÉ's Prime Time.
In 2015, McCabe received a letter from a child protection worker to tell him he was being investigated for sexual abuse. In June last year, he was told in another letter by this same worker that there was a mistake and no allegation had been made.
Fianna Fáil TD Dara Calleary said people across Ireland today will be "struggling to understand how on earth the appalling breach of trust and process outlined" could have happened.
"Sergeant Maurice McCabe was failed by the state in the most fundamental and damaging way. It is incredible to see to how such a devastating administrative error with such serious and personal ramifications could be allowed go through the childcare and justice system for so long. It is crucial that this horrendous episode be fully investigated and included in the terms of reference to the Charleton Inquiry."
Sinn Féin's Mary Lou McDonald said last night the revelations that such an error was made were "quite frankly disgusting and vile".
"The Minister for Justice and Equality Frances Fitzgerald must also explain how she could possibly have been unaware of this contact between An Garda Síochana and another state agency, as she claimed in the Dáil in response to a question from me today. How could that possibly have been the case?"
In a statement Tusla said it does not comment on individual cases.
"This is to protect the privacy and wellbeing of the children and families with whom we work."
When a child protection concern is received by Tusla it is screened and assessed in line with 'Children First: National Guidance for the Protection and Welfare of Children'.