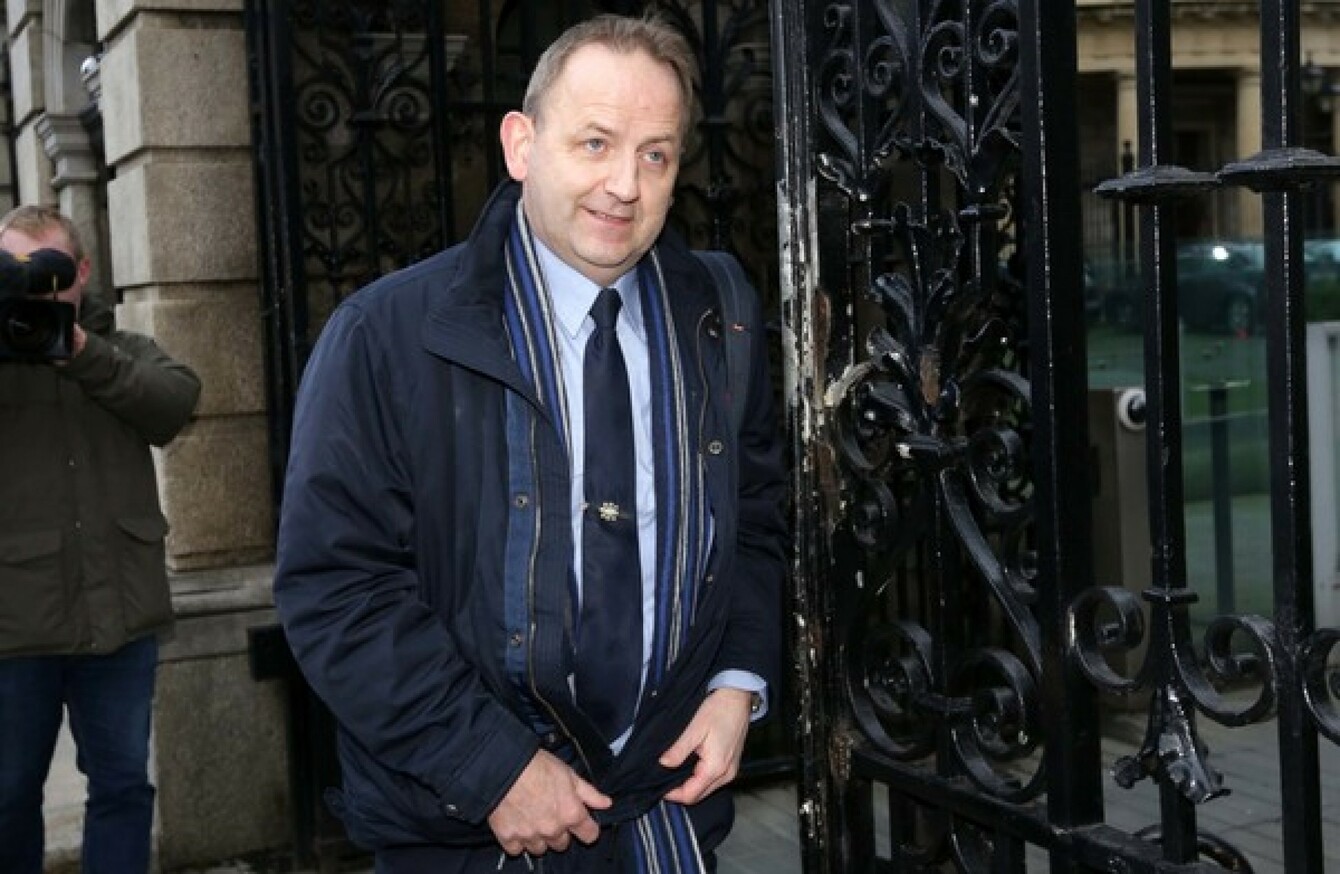 Image: Laura Hutton/Rollingnews.ie
Image: Laura Hutton/Rollingnews.ie
GARDA WHISTLEBLOWER Maurice McCabe and his family have initiated legal proceedings against the HSE and Tusla to seek damages over the false sexual abuse allegations made against him.
McCabe, his wife and four children are believed to have filed claims against the State agencies in relation to the creation of the file which contained false allegations of sexual abuse.
High Court proceedings were initiated by the McCabes on Wednesday.
When news surrounding the false allegations surfaced last month, the HSE said that the issue related to an "administrative error".
They said: "The HSE apologises unreservedly to Mr McCabe and his family for the distress caused on foot of this error. The HSE is making arrangements to offer this apology formally to Mr McCabe as soon as possible."
Reacting to this, the McCabes responded with statement of their own rejecting the apology.
They told RTÉ: "The HSE statement is wrong and this is not good enough. The file we have contradicts this statement and it is shocking that we have to again listen and deal with false information."
The McCabes said that the HSE's assertion was at odds with information released to them under the Freedom of Information from Tusla.
The Child and Family Agency Tusla blamed the creation of the file on McCabe on a "copy and paste error".
This claim, however, was put in doubt after a source close to the organisation was cited by RTÉ's Prime Time as saying that the allegation was included in a Tusla file because a caseworker failed to delete information from an old case.
Tusla also issued an apology to McCabe, although it was claimed that it was originally delivered to the wrong address.
Earlier this week, the judge presiding over the new Disclosures Tribunal said that any lie told to the inquiry will be a 'waste of what ordinary men and women have paid for'.
Mentioning the length of previous inquiries, he said he did not see any reason why parallel legal challenges (in the High Court) would be taken. "If a person has a problem, that person should first of all apply to the tribunal in a genuine manner."
Anyone wishing to make statements to the Tribunal should submit them by close of business on 13 March 2017, and further information can be found on the Tribunal's website here.