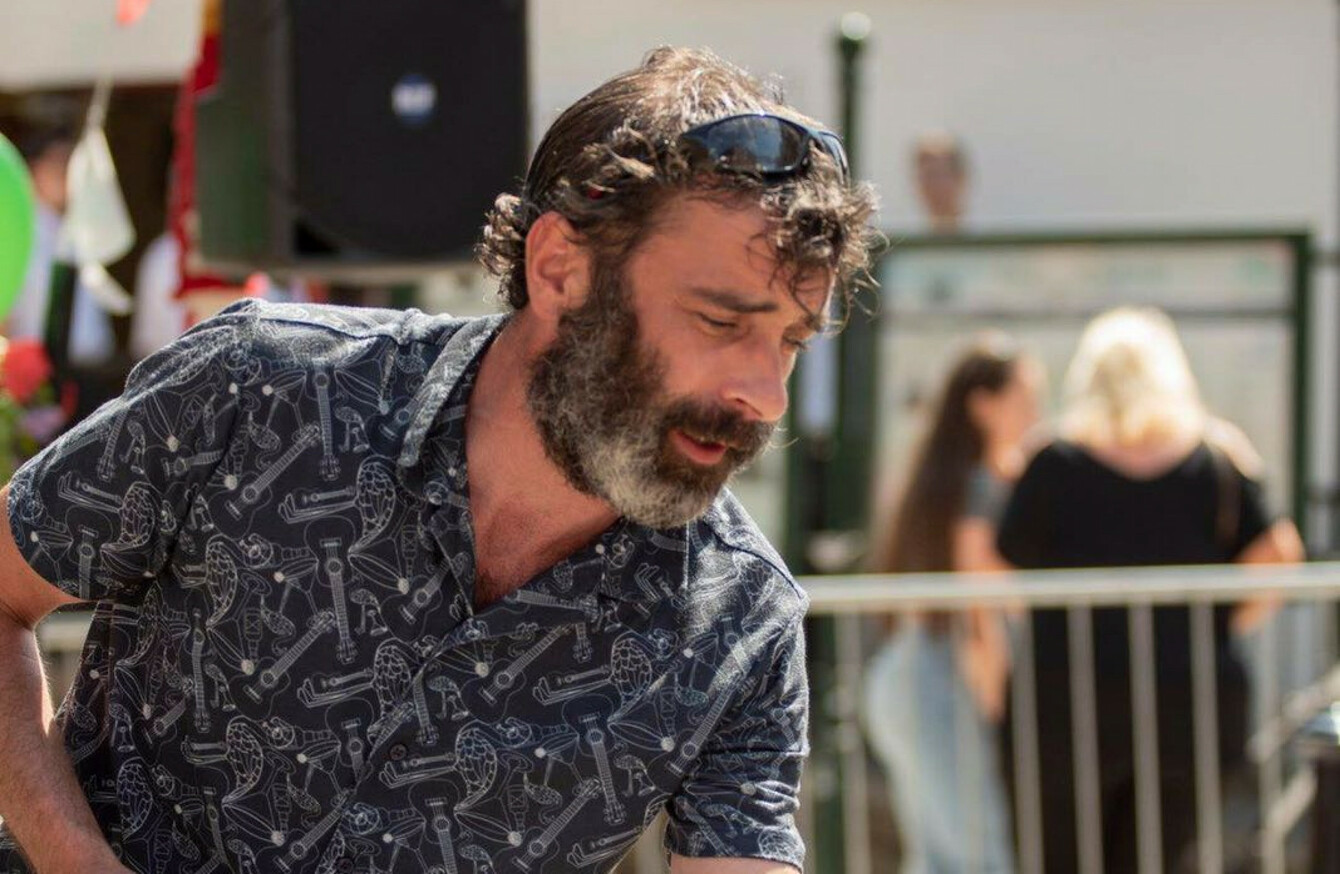 Image: Eoghan Darcy
Image: Eoghan Darcy
SOME PEOPLE GO to college with a very definite career path in mind, while others take a long and winding road to something they know is right for them.
Starting your first 'real job' after graduation can be daunting – what if it isn't everything you thought it would be? Maybe you've been plugging away for a few years and still can't escape that feeling that something's not quite right.
So what should you do? Scrap your hard-earned degree and start over? Say nothing and put up with being unhappy at work indefinitely?
Or, you could think outside the box and apply the skills and qualifications you have to forging a career that actually excites you.
Eoghan Darcy from Drogheda, Co Louth, comes from a long line of teachers. "The funny thing is that, growing up, the last thing I ever wanted to be was a teacher," Eoghan told TheJournal.ie. So he studied English and Economics, before leaving for Canada to escape all such expectations. He stayed for a few years, working mainly on building sites and on carpentry projects, before returning to Ireland and trying his luck at climbing the corporate ladder. But, he says, that felt 'completely alien' to him.
Rollercoaster
"Then, I was asked to help out in a school as a substitute teacher for a day or two. Before I knew it I was Googling post-grad courses in teaching! I was finally ready to commit to joining the family business, so to speak, and become a fourth generation teacher.
"The next 18 months were a rollercoaster of full-time work and part-time study; not for the faint hearted, as anyone who has done it will know. Upon finishing my post-grad, however, there was a huge demand for teachers. The economy was booming, there was a huge change in the dynamic of Irish schools and classrooms. When I look back, it really was a radical time in a traditionally rigid system," says Eoghan.
That was in 2005 and Eoghan says those first few years were absolutely fantastic for him. "It was a wonderful environment. For the first time, there was money available in schools across the country for sports equipment, musical instruments and ICT."
Once the financial crisis hit, however, things changed, and Eoghan started to question whether his teaching job was a vocation after all.
'What kind of factory are they building there?'
"What I was most concerned about was the increasing class sizes. Two schools in my parish merged, increasing from 500 students to 1000 – the current capacity at the school is 1200. That summer, construction of the building was going on beside the graveyard, during the Blessing of The Graves. Standing over my grandmother's grave, I heard someone, upon seeing the skeleton of the new school, say, 'What kind of factory are they building there?'"
That innocent remark stayed with Eoghan and he realised that he didn't want to be an academic teacher anymore. "Although it was a great, modern school with excellent facilities, when an opportunity to work in the arts arose, I grabbed it with both hands," he says.
"I became very involved in the non-academic side of school and volunteered with the local drama group as a set builder."
Pretty soon, Eoghan was the chairman of the local drama group, master of ceremonies for the school's carol services and talent promoter at Drogheda's music festival. In 2007, he established Beat on the Boyne, a music festival that ran for two years to encourage local bands.
"Once I realised what made me truly happy, things just snowballed. On the creative side of things, I work with professional theatre companies like Breda Cashe Productions and Theatre Club, while also helping local schools with their own productions. Summer is festival time and Drogheda has kept me busy with its Arts Festival, Maritime Festival and the upcoming Fleadh.
"Today, I'm just home from Manchester after a week away with a theatre company. It's unreal that my life has ended up this way, and it took all the twists and turns to make it work so well for me. My father used to always say, 'the harder you work, the luckier you'll get'. Teaching, working with people in music and arts and generally being open-minded has definitely opened doors for me."
5 top tips for mavericking your way to fulfilment
1. If you're unhappy at work, there's always an avenue out. Lots of companies offer in-house training, subsidised study or career breaks. This can help pave the way, but don't be afraid to look at side-hustling or learning in unconventional ways either.
2. Whatever your interests are, find a way to get involved. There are lots of local groups across the country seeking to promote and encourage creative talents across all areas. Take the small steps that add up to a big leap.
3. Grow a thick skin. Your mavericky ways may not be to everybody's taste. Some people like the system just fine and are intimidated by anyone who tries to challenge the status quo, especially if you are a recent graduate or new to the workplace.
4. In most communities and industries, there's wonderful sharing of knowledge. Take advantage of this generosity and give what you can yourself. No matter what field of work you're in, knowledge-sharing is so beneficial – and great karma.

5. Don't be afraid to break the rules. Non-conformists have most of the best ideas (and all the fun!).
Eoghan helps run Music at the Gate on the first Saturday of each month, to promote traditional music in the run up to Fleadh Cheoil na Éireann, which is being held this year in Drogheda from 12-19 August.