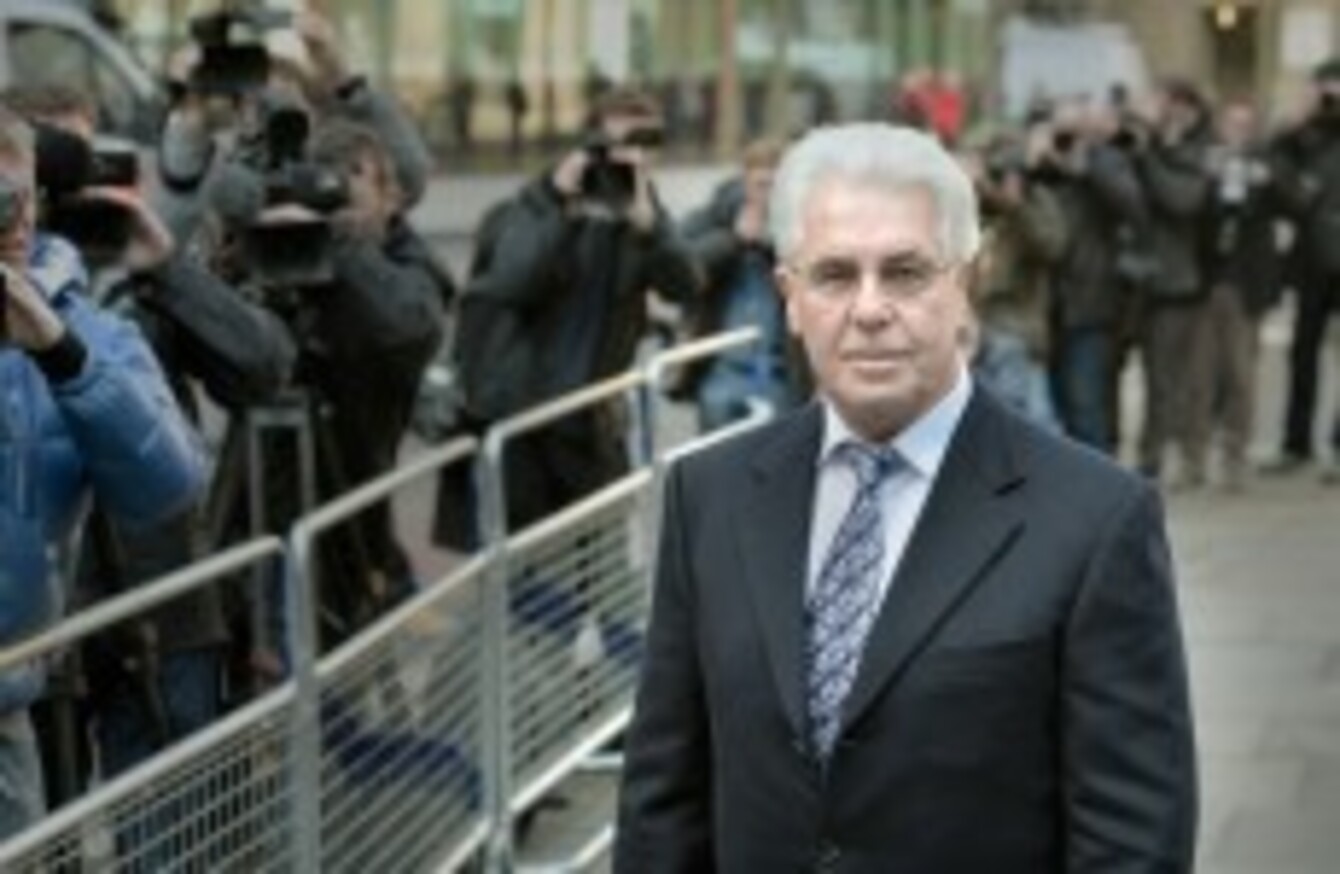 Max Clifford
Image: Anthony Devlin/PA Wire
Max Clifford
Image: Anthony Devlin/PA Wire
Updated 5.15pm
MAX CLIFFORD HAS been found guilty on eight charges of indecent assault against women and girls as young as 15 in cases spanning more than a decade.
The jury at Southwark Crown Court in London returns its verdict this afternoon after deliberating since 15 April.
The 71-year-old PR man had denied 11 counts of indecent assault against seven girls and women between the years 1966 and 1984.
Clifford was found guilty of four indecent assaults on the same 15-year-old girl in 1977; two assaults on a 16/17-year-old woman between 1981 and 1983; one indecent assault on a 19-year-old woman between 1981 and 1982; and one indecent assault on an 18-year-old woman in 1984.
He was found not guilty of two further charges, while the jury was split and unable to reach a decision on the 11th and final charge involving a 14-year-old girl in 1966.
Clifford has been released on bail ahead of sentencing on 2 May.
"I would like to thank the victims for their courage and strength in coming forward to speak with us," said DCI Michael Orchard of the London Metropolitan Police. "I know they feel, and know, that they were listened to".
"I would also like to thank my officers for their commitment and hard work in this case".
"Whilst this was a high profile trial, officers work tirelessly to bring offenders of sexual abuse to justice on a daily basis".
The police investigation was launched in the wake of the Jimmy Savile scandal.
The court heard the alleged offences date from before Clifford achieved widespread fame in Britain with his links to well-known celebrity news stories.
In the closing speech, prosecutor Rosina Cottage had described Clifford as a "master  in the art of intimidation and manipulation".
Clifford had told the court the claims were "a load of lies", with his alleged victims being "fantasists and opportunists".
Originally published 2.13pm
-Additional reporting by AFP