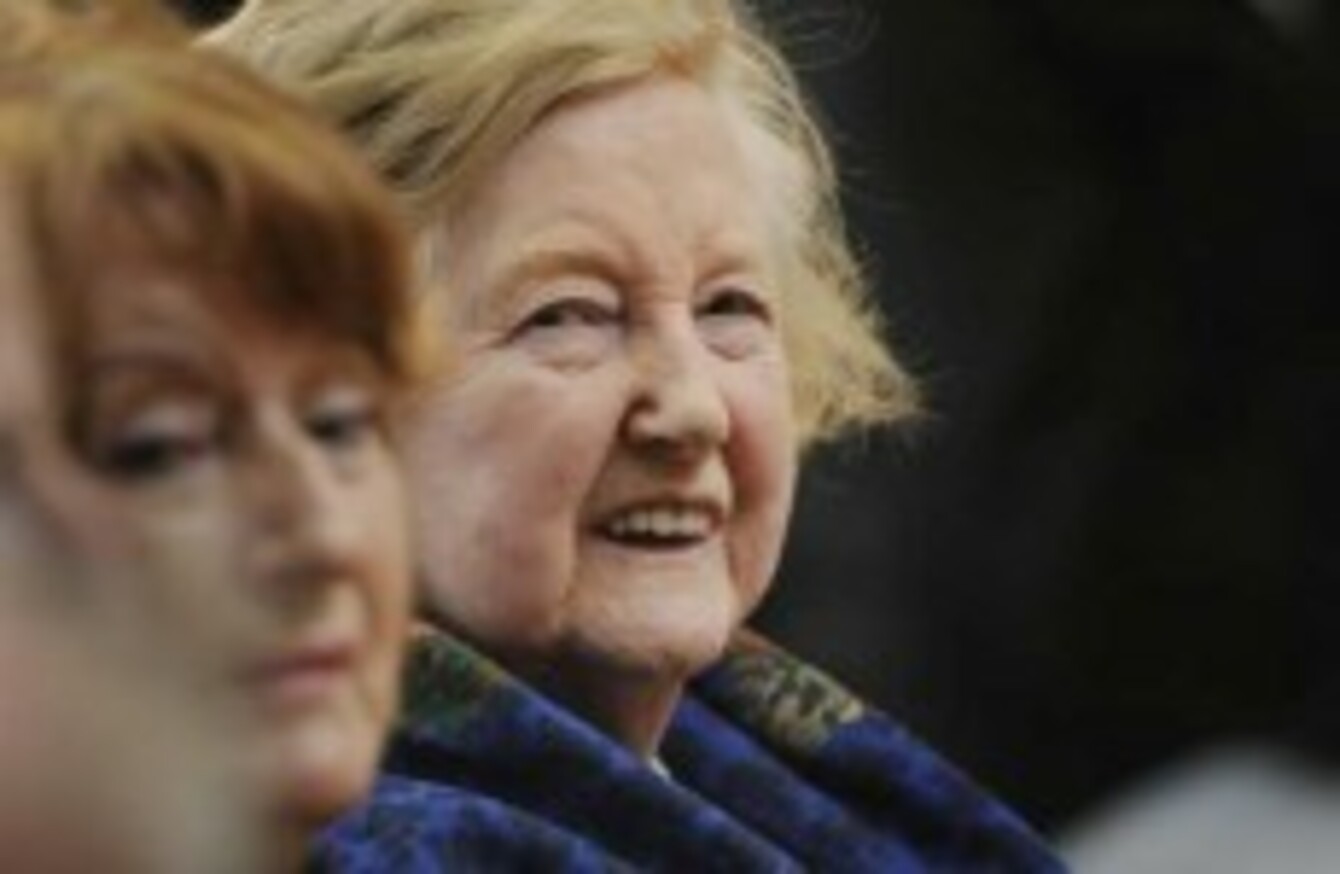 Image: Sasko Lazarov/Photocall Ireland
Image: Sasko Lazarov/Photocall Ireland
MAY MACGIOLLA, THE widow of the former President of the Workers Party Tomas MacGiolla, had her house broken into while she was in hospital.
The 84-year-old was speaking on the Joe Duffy Liveline show on RTÉ 1 today when she described how she got out of hospital a week ago and is still discovering things that are missing.
"I went to do a roast the other day and the roasting dish was gone.
"They threw everything around. Opened all the presses and drawers and threw everything together on the ground.
"They took my jewellery, a statue of James Joyce, they took a whole lot of things, I can't remember it all.
I have a suit and I went to put it on the other night and the skirt was gone.
May said she was in the hospital for three months and that 'they wouldn't let me out'.
She described how she wanted to attend a 1916 relatives committee meeting and that she got dressed up and was about to get in a taxi to the event when the hospital got security men to stop her.
The man at the door rang the taxi for me … when the nurses came down they wouldn't let me out. They got security men on the door to hold onto me and not let me out.
The 84-year-old said she's on the Moore Street committee and added that she was going to another 1916 relatives meeting tonight.