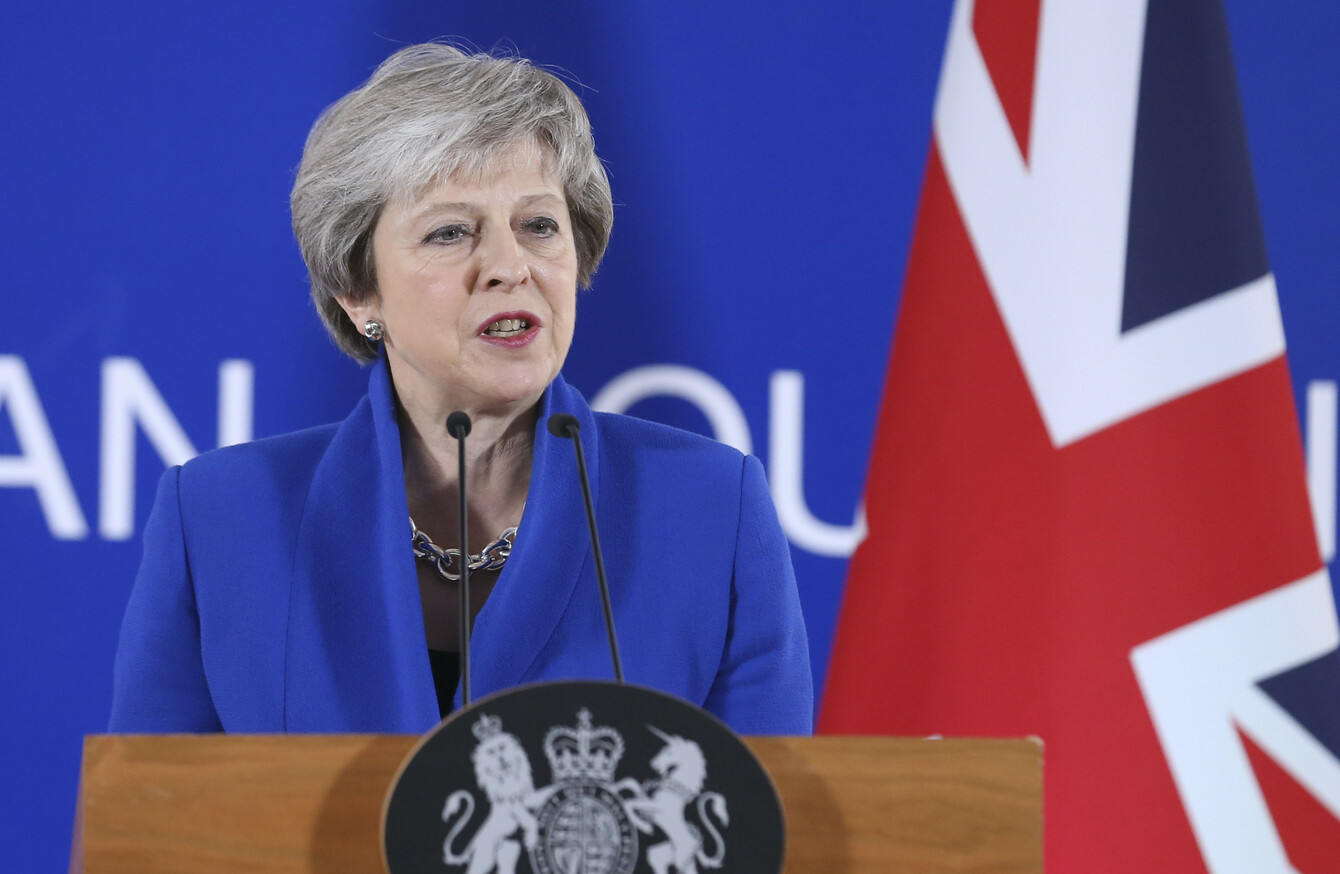 British Prime Minister Theresa May
Image: Xinhua News Agency/PA Images
British Prime Minister Theresa May
Image: Xinhua News Agency/PA Images
BRITISH PRIME MINISTER Theresa May is to travel to Northern Ireland and Wales today, in a bid to win support for the EU Withdrawal Agreement ahead of a vote in the House of Commons in two weeks time. 
On Sunday, May crowned 17 months of painful talks with Brussels by sealing Brexit arrangements with the 27 other EU heads of state and government.
May must now navigate the Brexit agreement through a divided chamber in which she holds the slimmest working majority – and where lawmakers oppose it on all sides.
A vote has been set for 11 December.
In Northern Ireland today, May will meet with all five political parties in Belfast, where she will urge politicians to get behind the deal. 
Throughout these discussions, she will argue that strengthening the union has been her priority from the beginning of negotiations, and make the case for her deal. 
"This deal avoids a hard border between Northern Ireland and Ireland. This has been at the forefront of my mind throughout the negotiations," May said. 
"It has been especially clear to me when I have visited communities along the border in Northern Ireland and seen first-hand how important it is that the unique circumstances local employers face are recognised in any agreement," she said. 
They need to be able to trade freely across the border with Ireland and have unfettered access to the rest of the UK's market.
Prior to this meeting, May will attend a community event at Queen's University Belfast for roundtable discussions with students, academics and community and religious leaders. 
DUP warning
The visit comes after DUP leader Arlene Foster on Sunday said that May will need to remove backstop provisions in the Brexit Withdrawal Agreement. 
If those references that would treat Northern Ireland differently than the rest of the UK in the absence of a closely tied customs deal and trading arrangement, then the DUP will not vote in favour of the deal in the House of Commons in the coming weeks, she said.
But she also added that the DUP could consider a Norway-style deal as a way to prevent Northern Ireland being treated differently to the rest of the UK, in which the UK would join the European Economic Area and stay aligned to the single market.
Ten DUP MPs are supporting Theresa May's government since a snap election following the EU referendum in 2016. In exchange for the DUP's support, May promised €1.1 billion in extra funding for Northern Ireland. 
But if the DUP don't get what they want from the Brexit deal, they could collapse May's government and trigger an election in the middle of Brexit talks. 
The visit also comes less than a day after US president Donald Trump warned that the Brexit deal may inadvertently hamper trade between London and Washington. 
With reporting by Gráinne Ní Aodha and AFP.