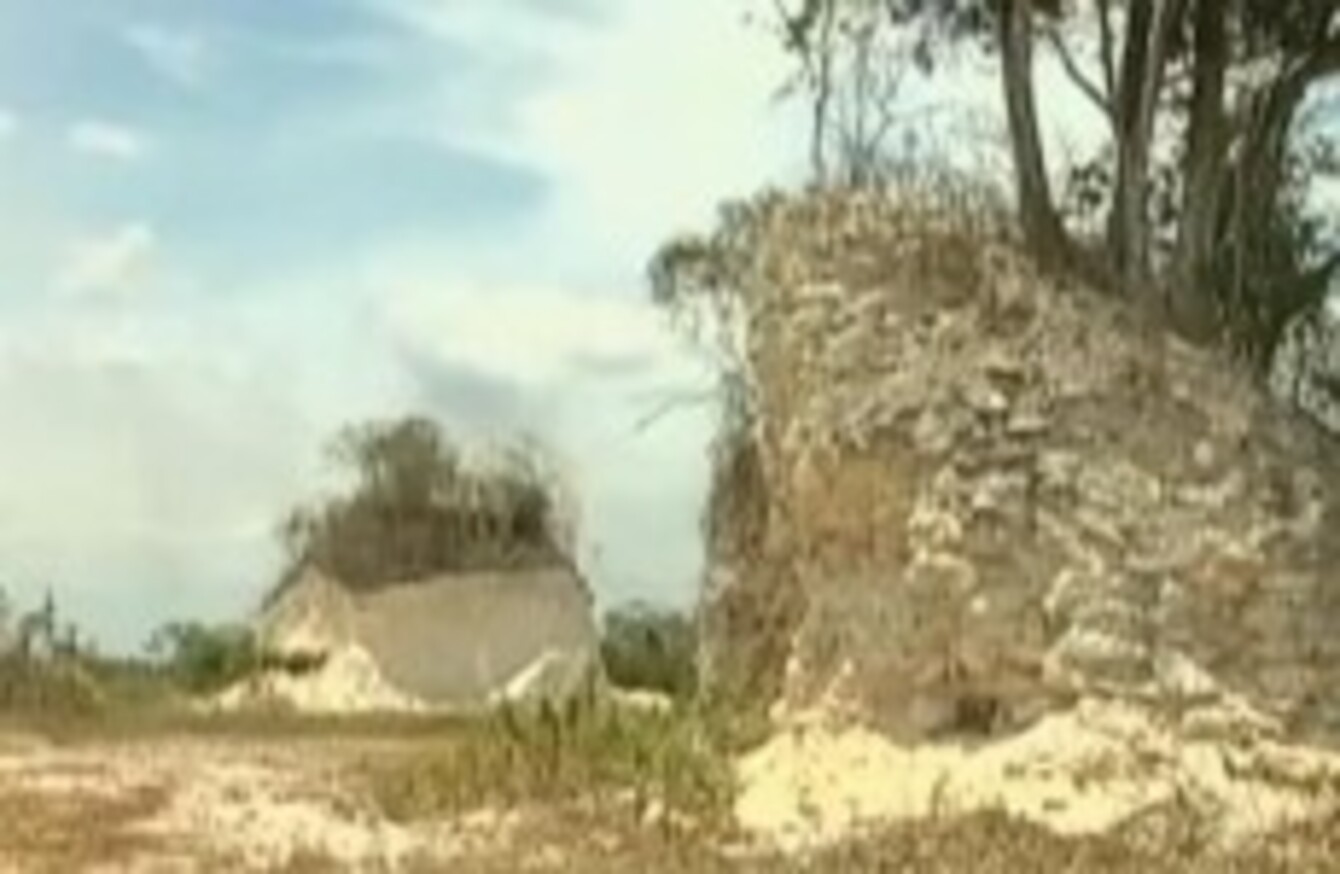 The Nohmul complex, one of the largest Mayan structures is wrecked by bulldozer
Image: (Image via YouTube/ Euronews)
The Nohmul complex, one of the largest Mayan structures is wrecked by bulldozer
Image: (Image via YouTube/ Euronews)
A BELIZE CONSTRUCTION company has come under fire after it nearly destroyed an ancient Mayan temple. The incident, which is caught on video, sees a bulldozer ravage the side of the temple in order to extract crushed rocks for a road fill.
One of the largest Mayan structures in Belize, The Nohmul temple dates back at least 2,300 years.
In an interview with Euronews, Jaime Awe, Head of the Belize Institute of Archaeology said the destruction was "unforgivable", adding that to see the images of the bulldozers wrecking the ancient site was "one of the worst blows he has felt both philosophically and professionally".
The Mirror reports that the Belize authorities have called the bulldozing of the Mayan ruins as "callous, ignorant and unforgivable".

Via YouTube/Euronews