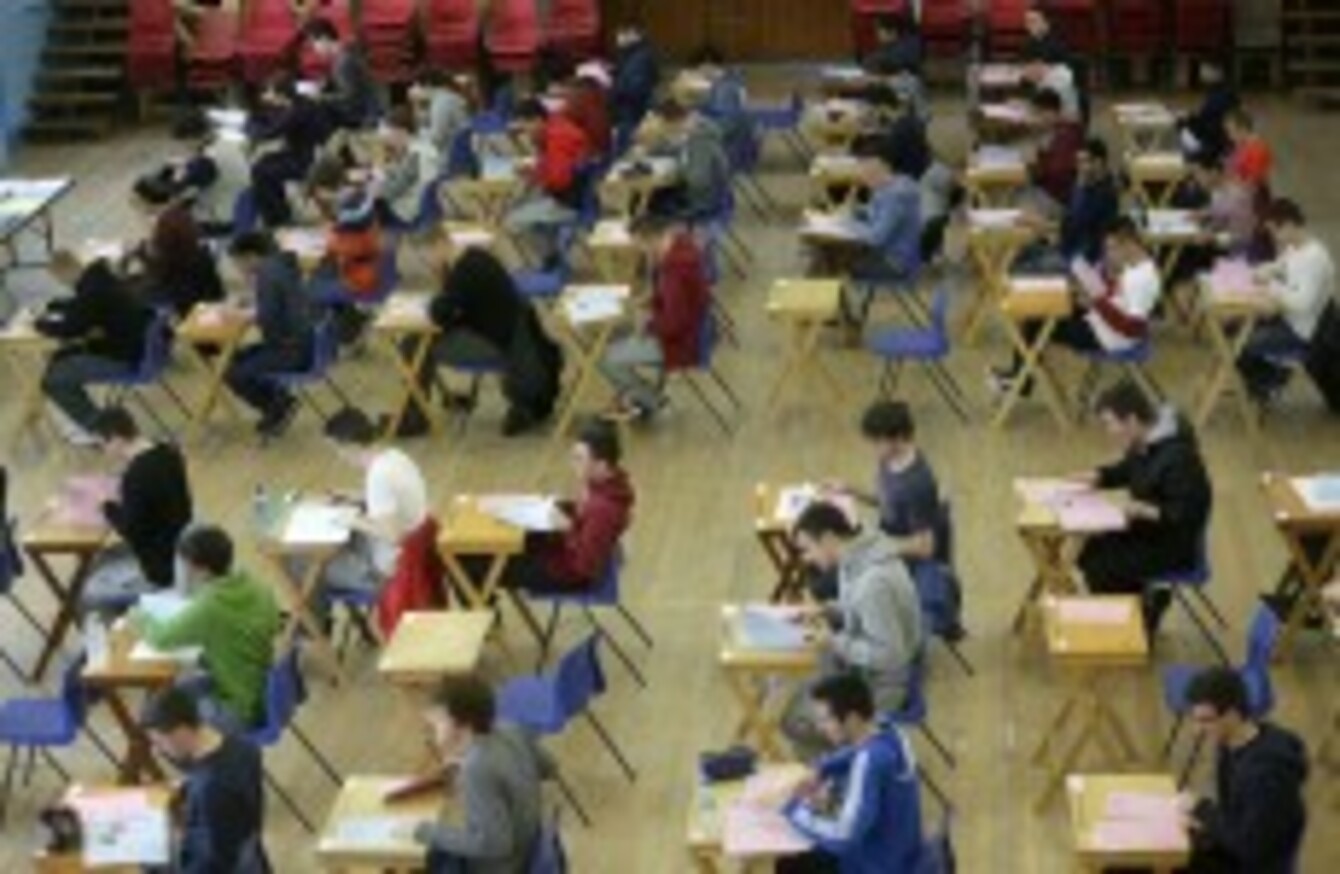 Image: Laura Hutton/Photocall Ireland
Image: Laura Hutton/Photocall Ireland
BY FOCUSING ON exam results, data and league tables we're having a negative impact on global education, an education expert said today.
At NUI Maynooth's Education Forum, Professor Bob Lingard from the University of Queensland, Australia, said that policy makers must move away from evidence-based policy to evidence-informed policy.
Exams and league tables
Prof Lingard was addressing over 100 strategists, policy makers, researchers and practitioners in education who were in Maynooth to debate the theme of Transforming Curricula: Empowering Learners.
He said: "The focus on achieving a narrow set of data, whether it is exam results, school league tables or third level rankings, is leading to a system which is increasingly detrimental to education."
The professor said that a vision for Irish education is required that is framed by what people see as a desirable future for the nation – socially, culturally and economically.
Education data under evaluation should be expanded to include elements which will lead to a more rounded student and ultimately a better society. This data should inform policy development – but policy should not be solely based on data, which is the situation currently.
He also argued that social inequality needs to be addressed by:
Education policy
Redistribution of funding to schools serving the poorest communities
Through broader public policy reforms.
"In times of austerity we must focus our restricted budgets on socially disadvantaged schools and students," said Prof Lingard.
Entrepreneurship
Also speaking at the forum was Dr Kerry Murphy Healey, President of Babson College, Massachusetts.
Healey spoke about entrepreneurship, and how 20 years ago there was the belief that "you had to be born like [Steve Jobs] to be an entrepreneur, it can't just happen because you go to school".
But Dr Healey said things have evolved significantly and now we focus on entrepreneurial thought and action.
Life experience and learning
Professor Gary Granville, Professor of Education, National College of Art & Design said that education should be concerned with enhancing the life experience of the learner in the present moment.
"Educators should be free to engage with the learner as a person in their own right, not as a work in progress," he said.
Prepared for work or not?
Professor Emer Smyth, Research Professor and Head of Social Research Division at the Economic and Social Research Institute (ESRI) spoke about her study that said students are generally satisfied with the personal and social development they get in second level education.
"However, they do not feel sufficiently prepared for the transition to third level or the labour market," she said.
They are moving from a context where students are treated as children, with little input into policy or procedures, to adult life where students are required to be completely independent, making financial and life decisions, with very little preparation for it.
Professor Philip Nolan, President at NUI Maynooth said that curriculum is an increasingly problematic topic.
It has become a cliché to suggest that learners need to develop the skills of analysis and critical thinking. But designing a curriculum that helps to develop those skills, and can engage the full spectrum of learners, is a much more difficult challenge.