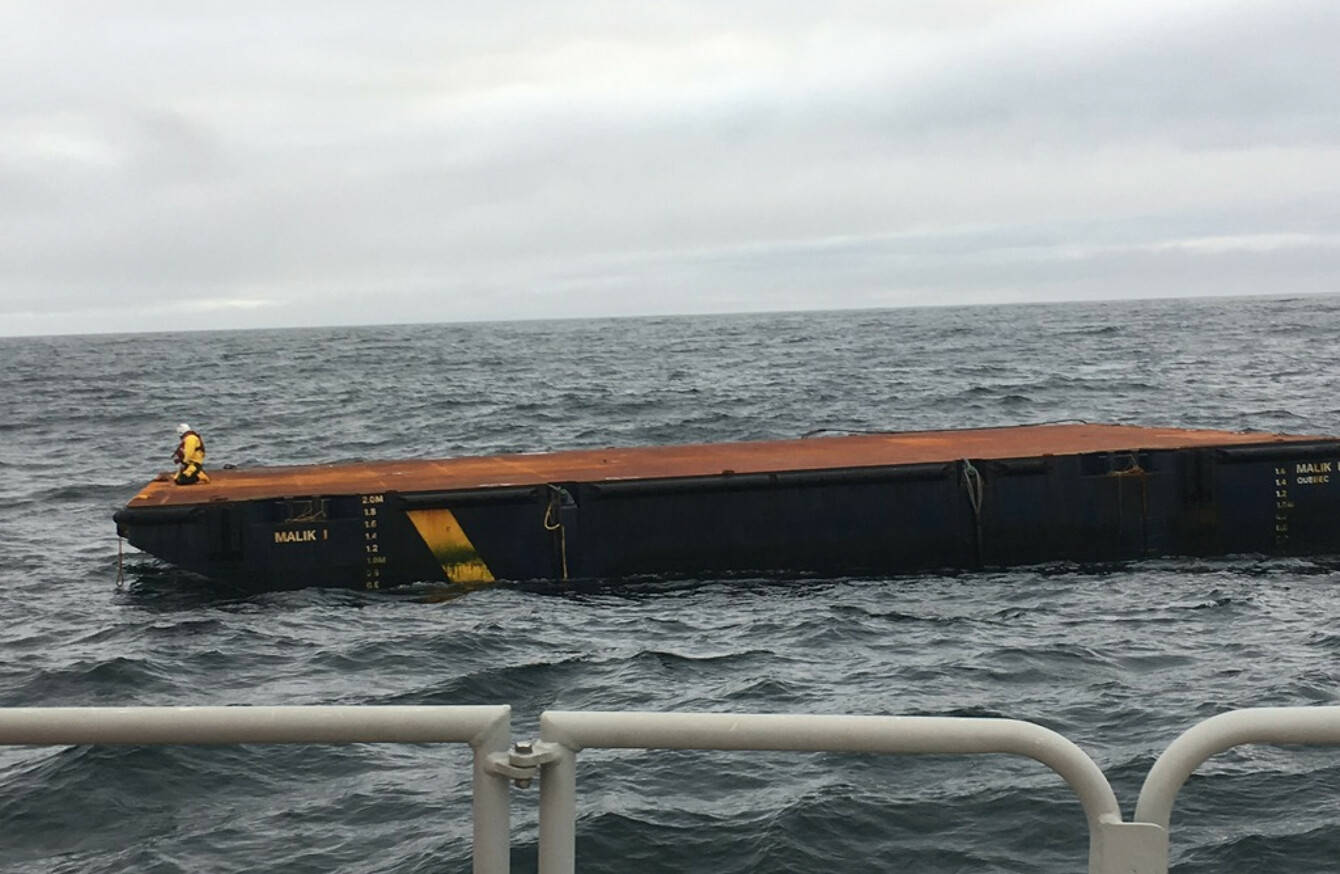 Image: Ballyglass RNLI
Image: Ballyglass RNLI
THE CREW OF a Co Mayo lifeboat were involved in a rather unusual callout last night.
The Ballyglass RNLI crewmembers spent seven hours responding to a runaway barge that had broken away from its moorings in Labrador, north-east Canada, last November.
The large floating barge was spotted and reported by a passing fishing vessel, and the Ballyglass lifeboat crew were tasked to the scene at around 7.20pm.
According to an RNLI spokesperson, when they arrived at the scene they were met with a steel barge measuring 26 metres by 16 metres which was unsecured and floating.
The Irish Coast Guard informed them that the structure had broken free from its moorings in Canada, over 3,080km away, last winter.
It took them until the early hours to bring the barge safely back to shore.
"We were not expecting this type of callout at all," Ballyglass RNLI Lifeboat Operations Manager Padraic Sheeran said
"You do hear of vessels and craft breaking free of moorings but it's unusual to have one drift thousands of kilometres and have to be rescued by lifeboat.
On a serious note though, it represented a major navigational danger to any vessel that it collided with and it was a relief to have it safely recovered.
The lifeboat crew established a tow and brought the barge back to Ballyglass harbour.
However there was no room to berth it safely so it was put on the lifeboat mooring before a more permanent solution could be found.
The crew were not stood down until 2am this morning.