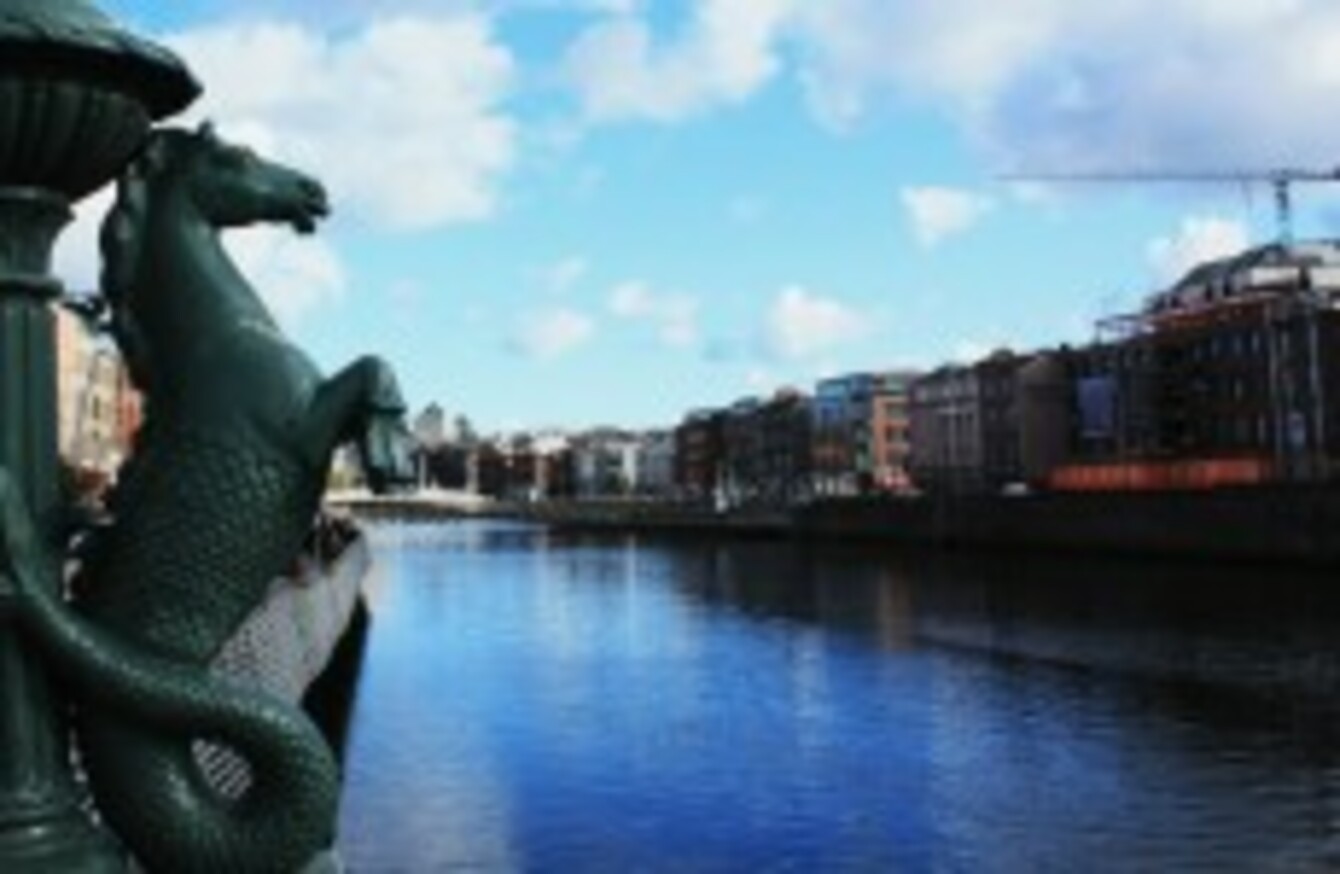 Image: Joel Tegerdine/Press Association Images
Image: Joel Tegerdine/Press Association Images
JUST BECAUSE ONE of the four Dublin authorities voted against holding a county-wide vote on a directly-elected mayor, there's no reason a plebiscite couldn't be held anyway.
That's the contention of Oisín Quinn, the Labour councillor and current lord mayor of Dublin, who has been one of the main proponents of proposals to bring in a mayor with executive powers.
The Local Government Reform Act 2014 set out that a majority of members in each of the four councils needed to cast their vote in favour of a plan to hold a county-wide plebiscite for it to go ahead.
Fingal County Council scuppered that plan with its vote last Monday, with a clear majority against. The votes in the other three councils — Dublin City, Dublin South and Dun Laoghaire Rathdown were overwhelmingly in favour.
If there had been a four-council 'lock', the Government would have been required to hold the plebiscite.
However, the result of that wider vote wouldn't mean the automatic introduction of a directly-elected mayor at the next local elections. It would merely have required the Environment Minister to write a report on the issue within two years.
Here's the relevant section of the Act:
[Here's the full act. Relevant section is on page 145]
"I don't think we lost very much by not having that report," Quinn said.
There's nothing to stop the Government from holding a plebiscite as a form of public consultation.
Phil Hogan's statement, released in the wake of the Fingal vote, said:
I gave the opportunity to the elected members to develop a proposal for a plebiscite.They have not achieved a consensus, and further assessment of options must await the new councils to be elected in May.
However Quinn contends that as 98 councillors across the four authorities voted for the plebiscite to go ahead, it shows there's a clear public appetite to have ballot in the issue.
#Open journalism No news is bad news Support The Journal

Your contributions will help us continue to deliver the stories that are important to you

Support us now
"Of the 117 councillors who voted, the final tally was 98 for to 19 against.
Outside of Iraq and North Korea that's about as close as you'd get to unanimity."
Quinn concedes that if the poll were to be held, there would still be nothing compelling central Government to pursue proposals for a directly-elected mayor of the capital.
But he contends a majority vote would "send a strong message" on whether its something people want, and he says public debate in advance of the vote would help focus attention on the issue and "broaden the scope of who is involved".
Fingal Council voted down the motion by a margin of 16 for and 6 against on Monday, with many members citing a "lack of detail" in current proposals for a reformed mayoral office.
Others argued that the seven-week lead-in for a 23 May vote wasn't enough time to hold a proper debate on the issue, while some contended that outlying areas of the county would be left behind if the 'executive mayor' plan went ahead.
However, the councillors voted overwhelmingly in favour of a motion to allow people to vote in a stand-alone plebiscite at a later date — after "sufficient time and debate" had taken place on "clear proposals" for a directly-elected mayor.