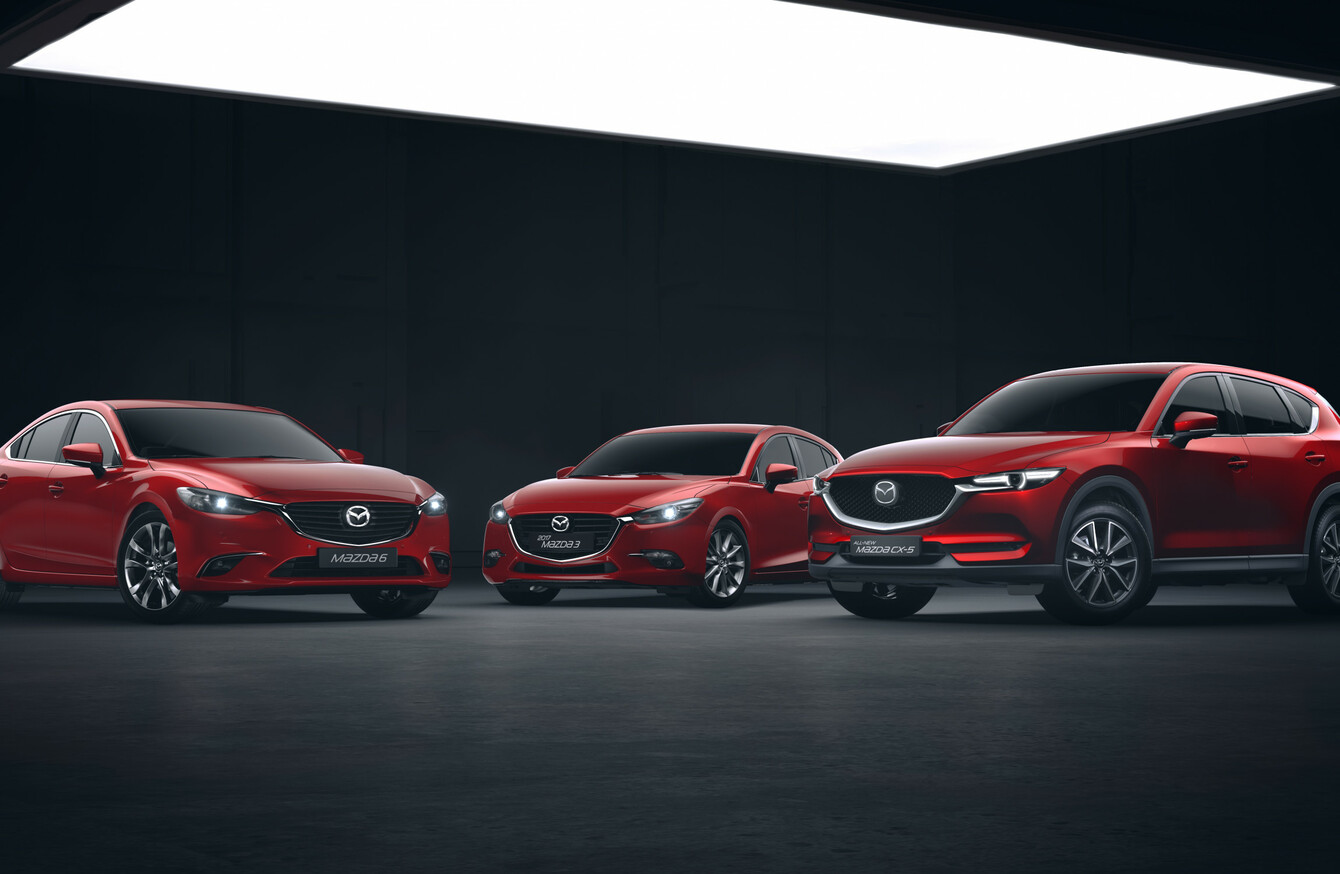 Image: Mazda Ireland
Image: Mazda Ireland
=IF YOU ARE thinking of buying a new Mazda then now could be a good time to visit your dealer. The manufacturer's '181 Drive Together Sales Event' is in full swing and runs until 12 November.
Customers who order a new Mazda during the sales event will receive one year's free road tax. This will be taking place at all official Mazda retailers and will be further supported by participating retailers.
Mazda is also offering 0 per cent APR finance, upgrades up to a value of €2,000 or three years' free servicing on any new 181 model order before the end of January 2018.
Some of the offers available include 0 per cent APR on the Mazda2 (in SE and Executive trims) and Mazda CX-3 petrol models with the option of spec upgrades up to €750 on all trim levels.
Mazda3 and Mazda6 models have upgrades up to €2,000 or an APR of 3.9 per cent while the Mazda MX-5 has an upgrade option worth €750 or 5.9 per cent APR. Each of these offers also comes with the option of three years free servicing. (Read our review of the Mazda MX-5)
If you happen to own a car that produces more than 130g/km of CO2 emissions then you can avail of the ECO Upgrade offer. Mazda will contribute up to €3,500 towards a new Mazda2, Mazda3, or Mazda6  with less than 130g/km of CO2. (Read our review of the Mazda2)