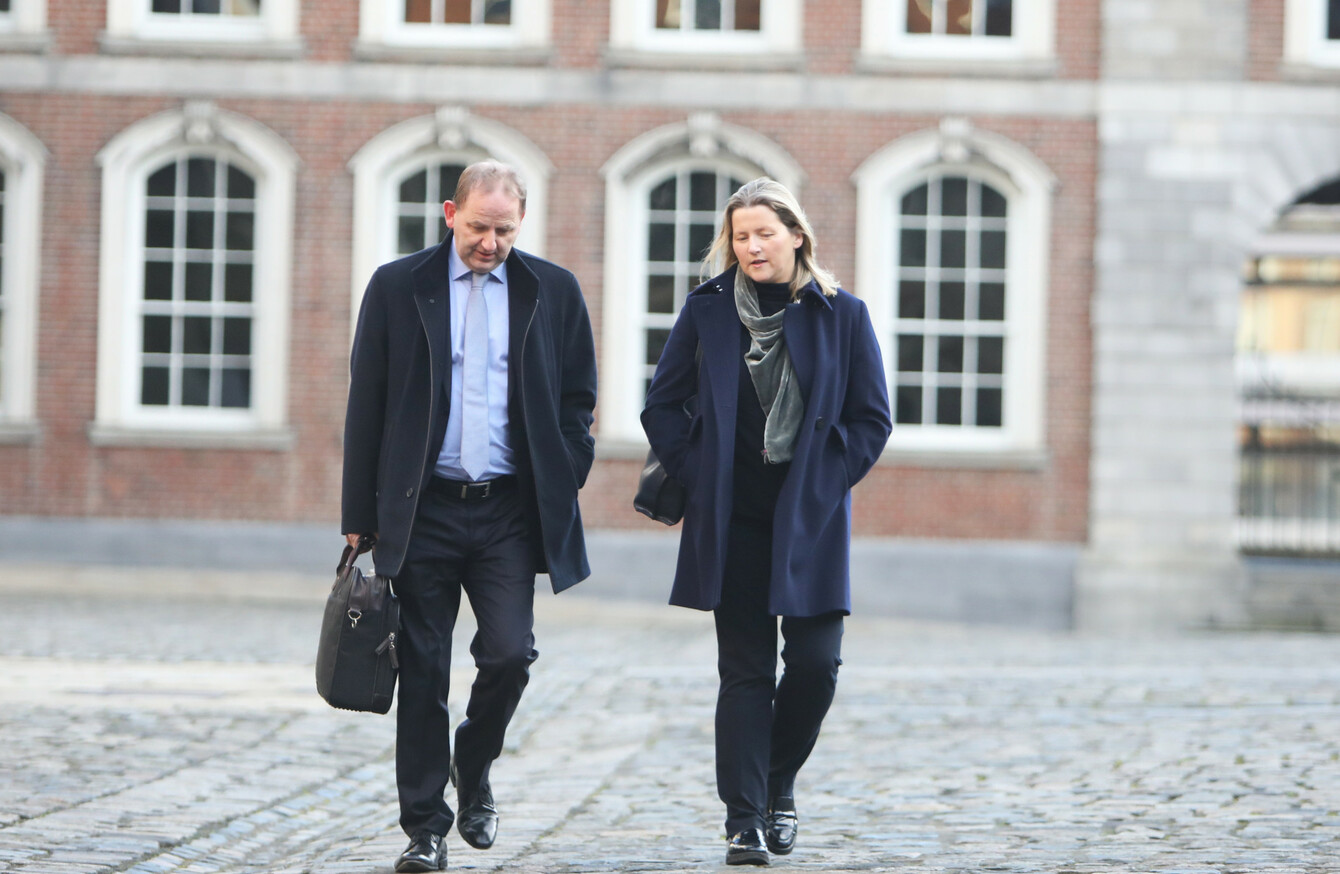 Image: Leah Farrell/Rollingnews.ie
Image: Leah Farrell/Rollingnews.ie
FORMER GARDA SERGEANT Maurice McCabe has said that he felt that he wasn't welcome anywhere after the former commissioner Martin Callinan referred to the actions of whistleblowers as "disgusting" during a meeting of the Public Accounts Committee.
McCabe was telling his story on the second part of the RTÉ documentary Whistleblower, which aired this evening.
His wife Lorraine told the programme that such was the pressure on her husband during the time that he was publicly highlighting deficiencies within the gardaí from 2013 onwards, she felt "frightened".
"I felt the house was going to be raided," she said. "I was afraid they would do something to hurt him. I was afraid they'd set him up for something."
Last night, McCabe said on the show that – following the sexual assault allegation against him in 2006 that he was later exonerated of – he wouldn't bathe or wash his children. 
The Disclosures Tribunal report last month found that there was a campaign run against McCabe by the then-garda commissioner Martin Callinan, that was aided and abetted by Superintendent Dave Taylor.
This campaign came at a time when McCabe was highlighting deficiencies within the penalty points system within An Garda Síochána, where fixed-charge notices were routinely cancelled.
Tonight's episode began with the 90th birthday of McCabe's father Michael, who campaigned against pollution in Lough Sheelin in the 1980s.
"My father wouldn't let it get to him, he'd always fight back," McCabe said.
His wife Lorraine said: "I'd always say don't give up Maurice, don't let them beat you. He was never going to let go, ever. I think he got that from his father."
After the resignation of Callinan in March 2014, McCabe said he felt that he'd turned a corner, and that nothing else "nasty" would happen.
"Little did I know," he said. 
During a commission of investigation into previous allegations of wrongdoing within the gardaí in May 2015, McCabe's motivation for making these claims was challenged by counsel for the garda commissioner Nóirín O'Sullivan. 
The Tribunal found that the basis for these attempts to discredit McCabe's motives was the result of misunderstanding and an error.
"No one came to me and said 'oh sorry, Maurice'," he said. "What was I to think?"
In September 2016, McCabe met with Superintendent Dave Taylor in his home, while the former press officer was suspended from the force. McCabe said that Taylor told him he'd smeared him to journalists on the say-so of Martin Callinan. 
"He told me the text messages were vile in relation to sexual offences," McCabe said. Both McCabe and Taylor made protected disclosures in the wake of this meeting and this precipitated the setting up of the Disclosures Tribunal in February 2017. 
The Tribunal dismissed much of Taylor's claims about being ordered to conduct a smear campaign, but said the superintendent had aided Martin Callinan in his attempts to denigrate McCabe. 
Furthermore, and separate to all of this, he received a letter from Tusla outlining that he had been accused of raping a child – despite no allegation having ever been made against him.
A catalogue of errors had led to these details being put on McCabe's file and not fully corrected. 
"It did hit home to everybody in the country about what could happen to people," McCabe said, adding that Tusla had held files on him amounting to 110 pages. 
The government had planned to hold a private commission of investigation but McCabe insisted, in the wake of the Tusla errors, on a public Tribunal.
#Open journalism No news is bad news Support The Journal

Your contributions will help us continue to deliver the stories that are important to you

Support us now
"We wanted to know why they this to us and our family," he said. "Everybody from Tusla and the HSE made mistakes."
McCabe retired from An Garda Síochána last week. He has also initiated High Court action against the Department of Justice, the office of the garda commissioner and the attorney general. 
Earlier today, Taoiseach Leo Varadkar said the government is considering pursuing former garda commissioner Callinan and former garda press officer David Taylor for a contribution to damages that will be paid to whistleblower Maurice McCabe.