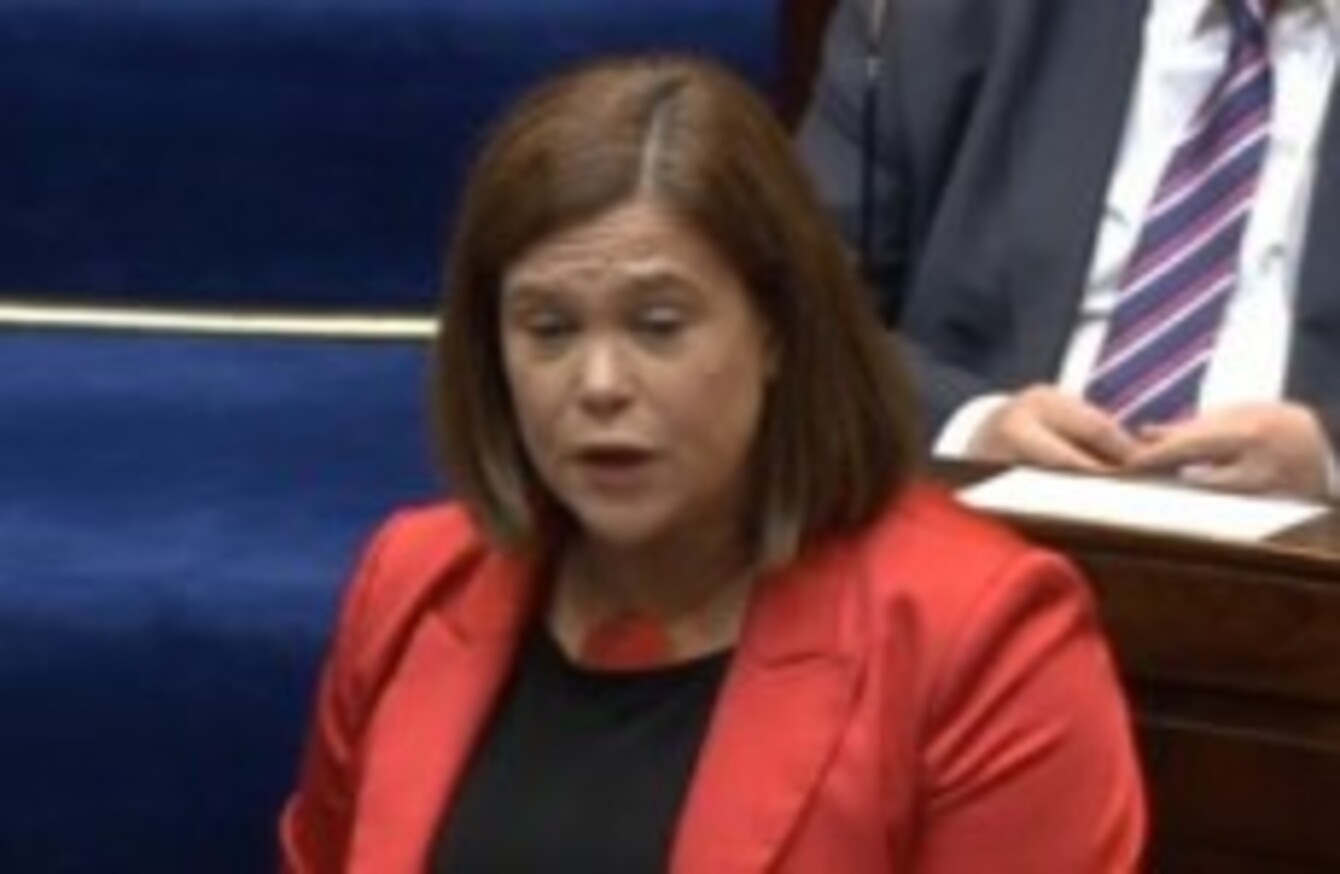 Mary Lou McDonald
Mary Lou McDonald
SINN FÉIN DEPUTY leader hit out at Taoiseach Enda Kenny today during leader's questions in the Dáil today saying the electorate had delivered a message loud and clear to the government in recent elections.
"I don't know how to break this to you. You are not regarded as competent. Have you got that message Taoiseach?" said McDonald in a heated discussion.
Taoiseach Enda Kenny congratulated Sinn Féin on their success in the recent elections, but said:
What I have heard from your party's spokesperson is that there should be free water, that there should be reversal of universal social charge and abolition of property charges – that everything and every service is free of charge. None of you have ever pointed out, despite you saying that everything is costed. You have an 82 per cent income tax rate…
He said that the Sinn Féin party would face a new contest.
"The next contest is going to be whether the people want a government – in this case the Fine Gael Labour government that is competent in keeping our affairs …. in a state of stability," he said.
McDonald told Kenny that the people did not regard him as competent, saying:
Did you not follow the election results?
He said people will be asked who they want in charge of the nations economy?
"Do you want Fianna Fáil, who wrecked it. Who put this on the shoulder of every person in the country … or do you want the Sinn Fein who shout from every cross roads that everything should be free and have no plan and have no notion of who is actually going to pay for it."
Speaking about the autumn Budget, he said he could not answer what the scale of flexibility will be as they do not know the scale of the public's finances, but said where flexibility can be shown it will be for "hard pressed tax payers". 
She said that it seemed to her, that "far from listening" Fine Gael were "frantically rearranging the deck chairs of the Titanic".
He hit back by saying all Sinn Féin wanted to do was "shout from the outside" adding:
"Woe be the day that you get responsibility…  God knows what will follow."