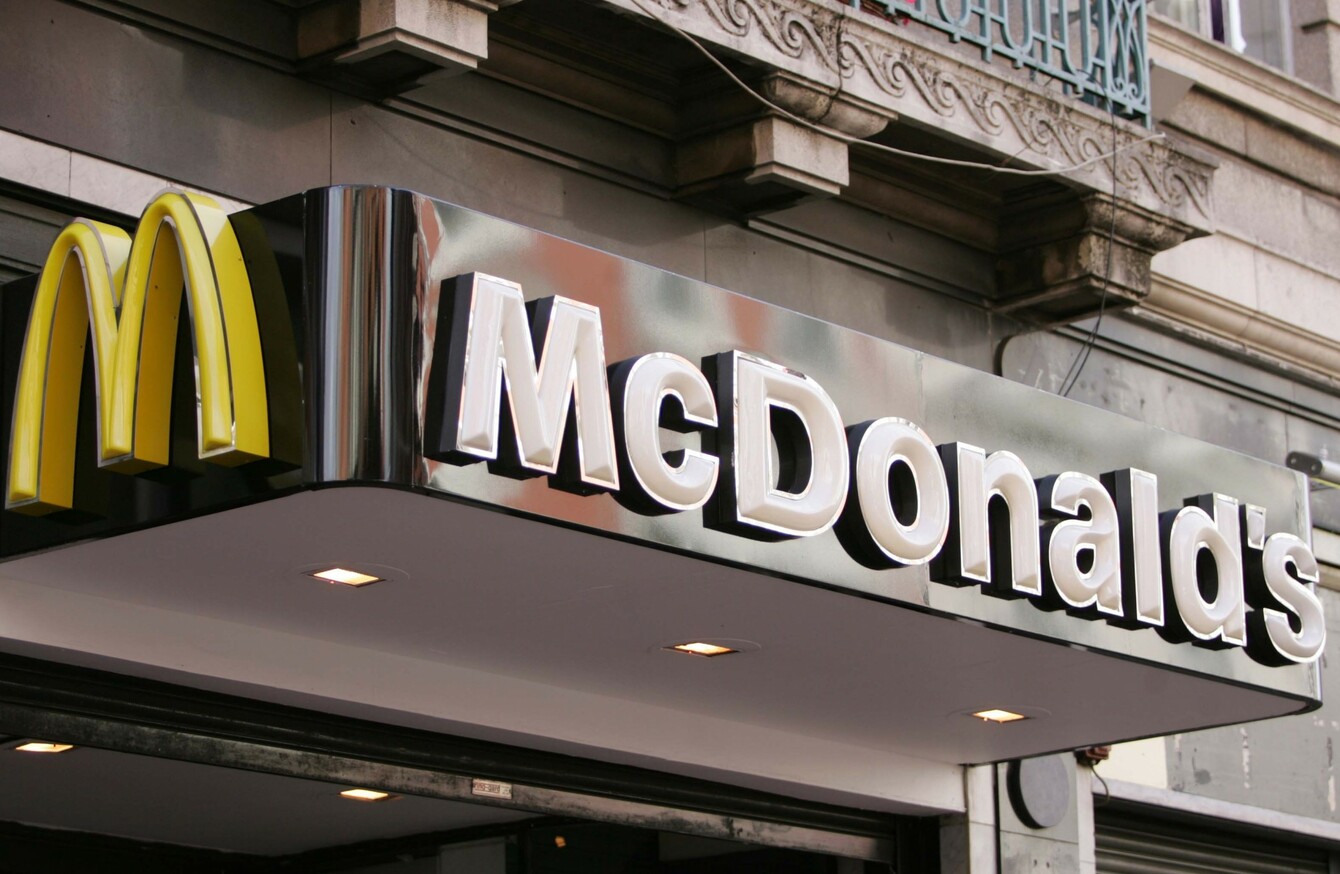 Image: Sam Boal/RollingNews.ie
Image: Sam Boal/RollingNews.ie
A LEGAL ACTION taken against a new McDonald's restaurant being built within a kilometre of a school in Greystones, Wicklow, was thrown out today.
The board of the Temple Carraig secondary school had challenged the fast food giant's intention to build a new 'Drive Thru' restaurant in the north Wicklow village. They had claimed that the restaurant was not just going to affect their students but also the younger pupils who are attending primary schools in the area.
Campaigns had been launched by concerned parents and many had called for 'no fry zones' to be introduced. This would have meant no fast food outlet would be allowed open within a kilometre of a school.
Today's High Court judgement was met with disappointment from groups such as the Irish Heart Foundation.
Head of advocacy with the group, Chris Macey, said: "This judgment highlights the need for new legislation to protect children's health by introducing no-fry zones, restricting hot food takeaways within one kilometre of primary and secondary schools."
He claimed that  75% of Irish schools have at least one and 30% have at least five fast food outlets within one kilometre of their front gates.
He added: "Today's ruling shows that current planning laws give carte blanche to fast food restaurants to open as many outlets as they like in the vicinity of our schools.
"We are calling on the Minister for Housing, Planning, Community and Local Government Eoghan Murphy to take decisive action to safeguard children's health by drawing up legislation to prevent any further deterioration in this already unacceptable situation."