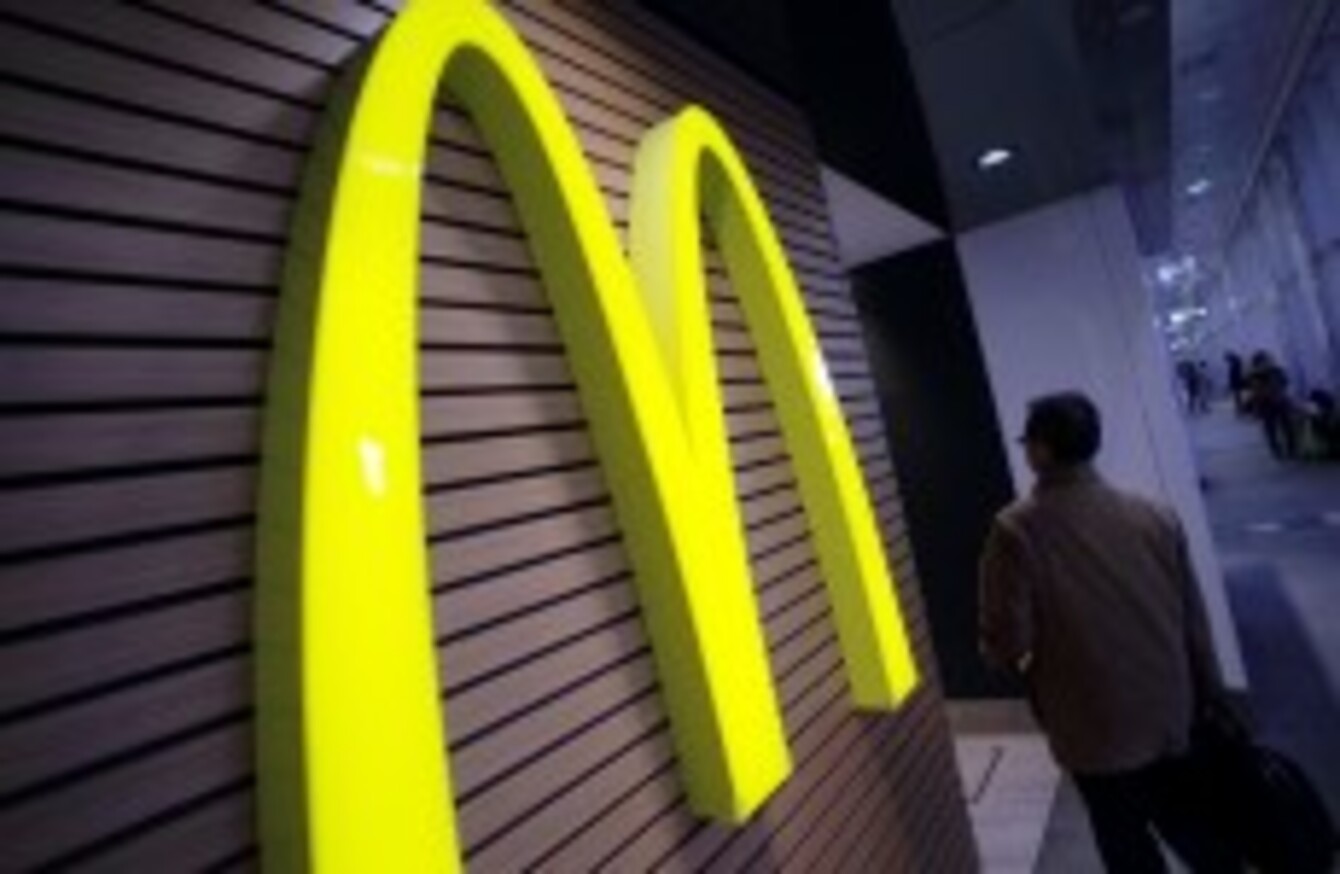 Image: AP/Press Association Images
Image: AP/Press Association Images
MCDONALD'S HAS SEEN profits fall by 15% over the last year.
This came today as the restaurant released its financial results for 2014.
As well as annual profits dropping by 15%, sales also fell by 7%.
In 2014 global revenue for McDonald's fell to $6.5 billion – down 7% from $7.1 billion in 2013.
Net-income for the full year fell to $4.7 billion – down 15% from $5.5 billion in 2013.
Results 
Despite today's figures, McDonald's Corporation remains the largest supplier of fast food internationally. The company operates around 36,000 outlets in more than 100 countries. The company estimates that it serves more than 100 million customers a year.
In Europe, the Ukraine and Russia were identified as two countries that had seen particularly sharp drops in sales. France and Germany were also described as having performed 'weakly' over the past year.
The UK was said to have had "positive comparable sales and operating income results."
Difficult times 
The results were put in part down to competition being faced by the chain from alternative food outlets offering healthier options.
In a statement on the figures, McDonald's President and Chief Executive Officer, Don Thompson, said:
2014 was a challenging year for McDonald's around the world. Our results declined as unforeseen events and weak operating performance pressured results in each of our geographic segments.