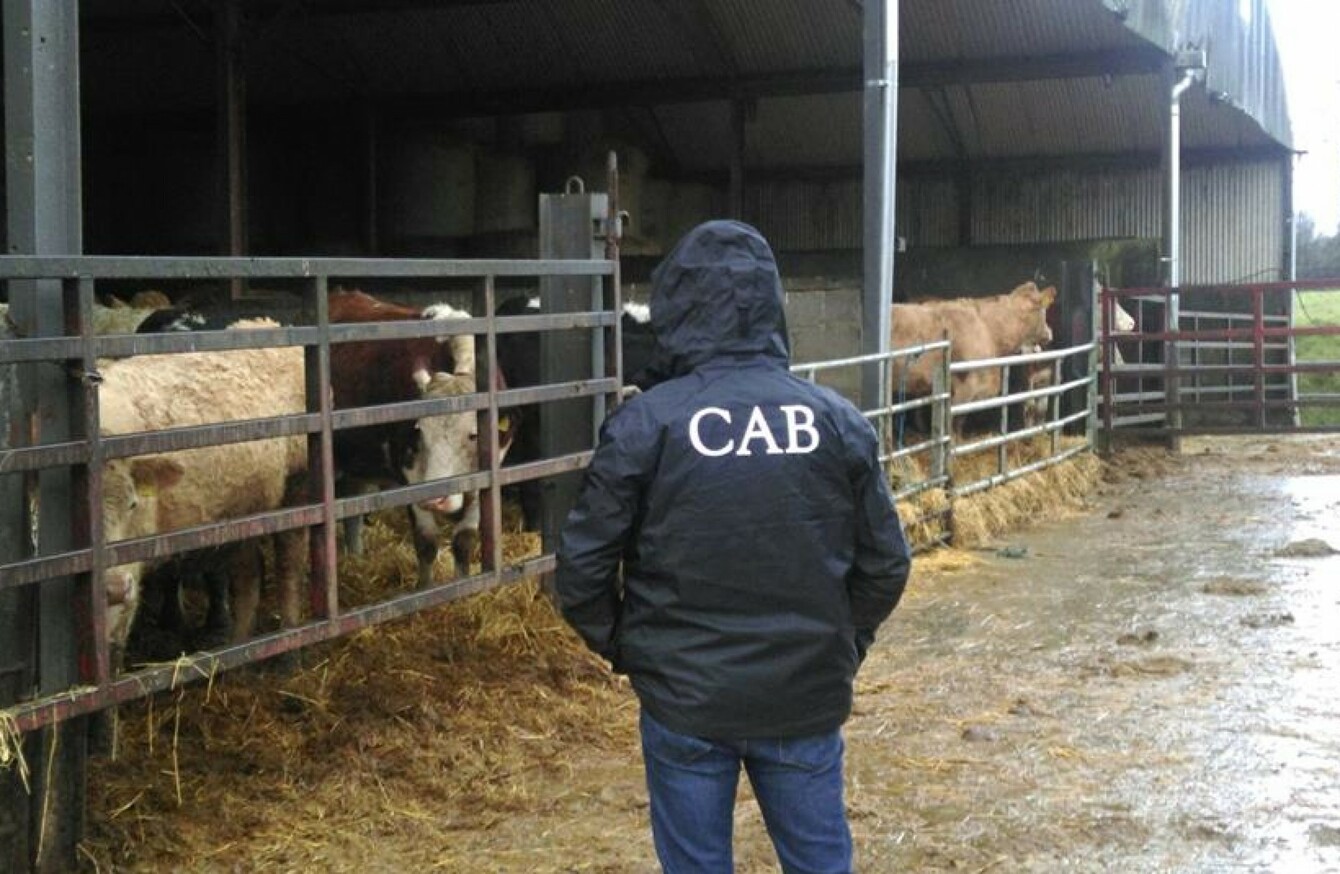 THE CRIMINAL ASSETS Bureau (CAB) has seized over 125 cattle after a farmer failed to pay his €4 million tax bill.
Thomas McDonnell of Pollough, Skeoughvosteen, has been under investigation by CAB for 11 years. He has no criminal convictions to his name.
The tax liability covers the years 1991 to 2006, a total of 16 tax years based on assessments made in 2008. CAB said this resulted in a tax liability of €1.2 million.
McDonnell failed to pay off his tax bill and CAB began proceedings before the High Court to collect the unpaid taxes in November 2009. McDonnell defended these proceedings with the assistance of solicitor and counsel.
Ultimately, CAB obtained a judgment in 2013 and has been trying to collect the money without success. With accrued interest, CAB said McDonnell owed over €4 million.
Today's action, which has been one of a number of actions by CAB since obtaining the judgment in the High Court, has resulted in approximately 125 cattle being seized. However, it is believed that McDonnell still owes a significant amount of money.
They said the bureau will continue its work in a hope to engage fully with McDonnell so he can pay off the remainder of his bill.