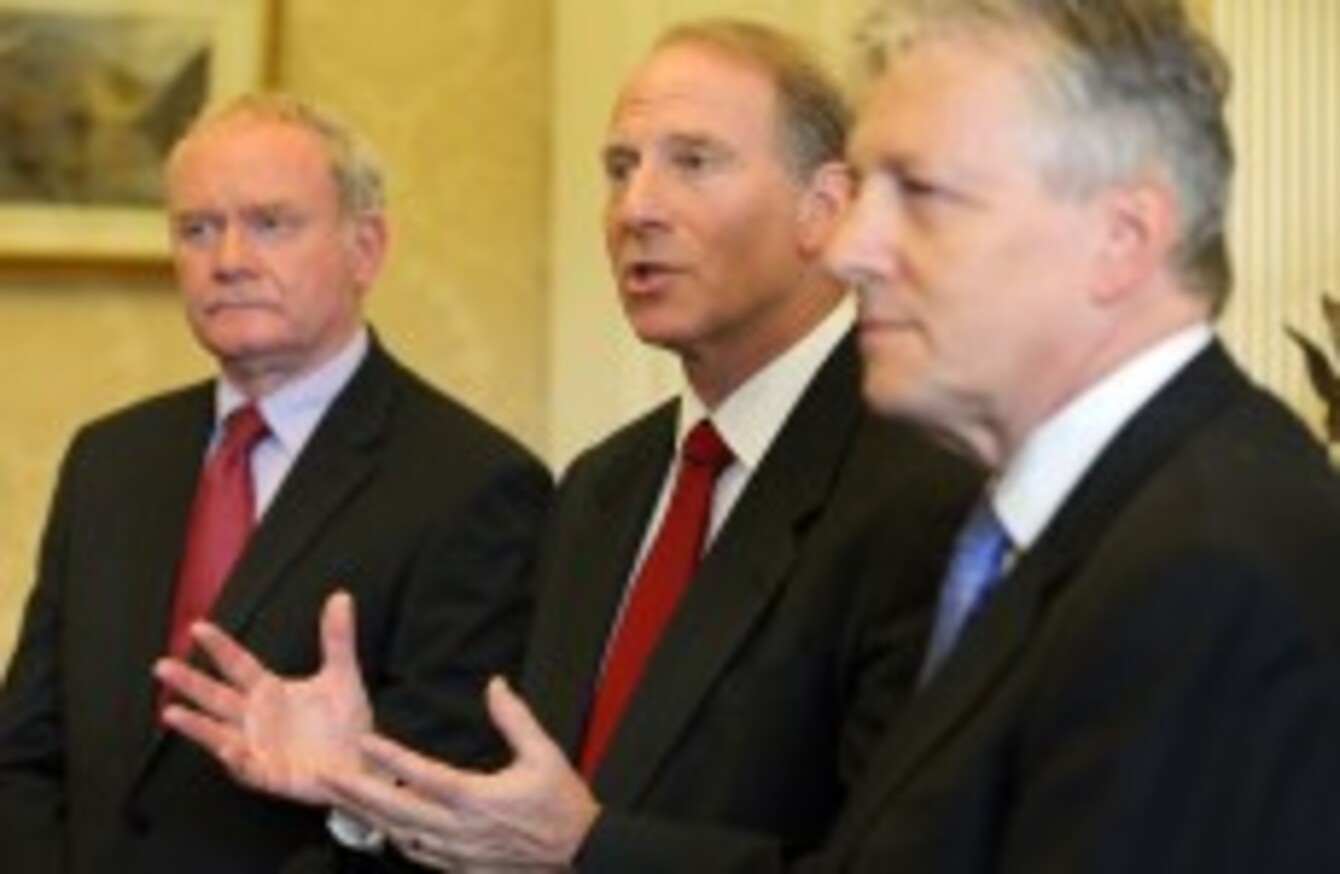 Martin McGuinness, Richard Haass and Peter Robinson
Image: Paul Faith/PA Wire
Martin McGuinness, Richard Haass and Peter Robinson
Image: Paul Faith/PA Wire
THE DEPUTY FIRST Minister of Northern Ireland, Martin McGuinness, says that he is not interested in "playing the blame game" over the breakdown of the Haass talks.
McGuinness was speaking in Dublin today after Haass told the BBC that the responsibility for the breakdown in talks lay at the door of the unionist and Alliance parties.
"For the three parties that were not prepared to endorse it, they each had obvious concerns, some were articulated more than others," Haass told the BBC.
"I would prefer for them to speak and to justify or explain their choices about what it was that led them to think that they, narrowly, or the society as a whole, would be better off without this agreement."
Compromise
McGuinness said that it was time for the North's parties to compromise.
"The Haass approach offers a very clear way forward.
"I think that parties that have not come on board ignore at their peril that the world is looking at us. This is a time for leadership. Am I happy with everything in the document? No, but I'm prepared to go with it.
If we all get what we want, what's the prospect of us getting a solution? Zero. So we have to compromise.
The North's First Minister said that any suggestion Haass was personally culpable were off the mark.
"Always remember, the responsibility for finding agreement did not lie with Richard Haass, so he did not fail. The political parties failed and it is now up to them to roll up their sleeves and continue with the work," said Peter Robinson.