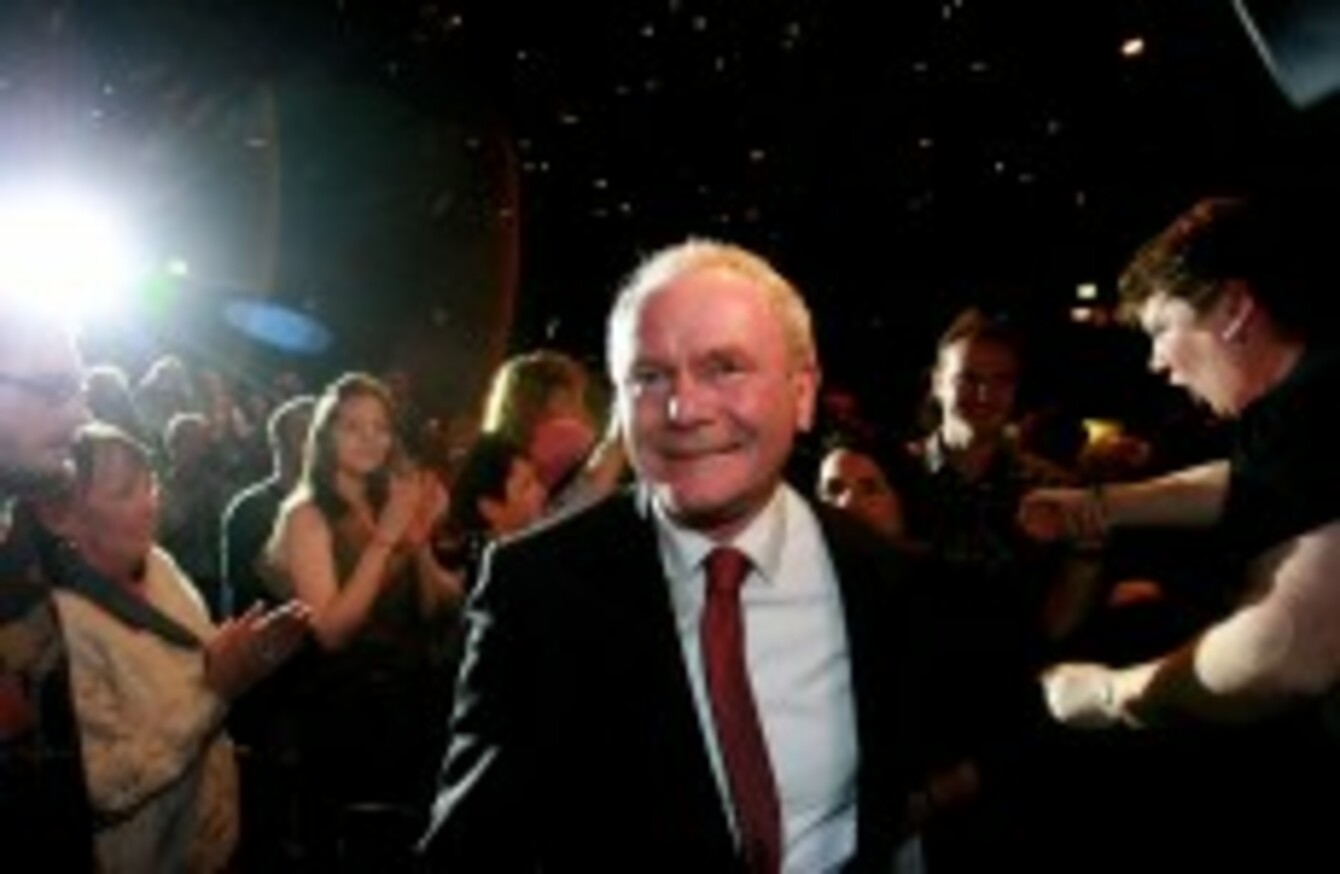 Martin McGuinness
Image: Julien Behal/PA Wire/Press Association Images
Martin McGuinness
Image: Julien Behal/PA Wire/Press Association Images
MARTIN MCGUINNESS HAS said that comments he made in a magazine interview 26 years ago in which he appeared to justify the killing of armed gardaí and defence forces "in certain circumstances" were wrong.
Appearing in an interview on RTÉ's Six One News yesterday, McGuinness answered questions in relation to the call from the family of murdered Garda Detective Jerry McCabe to provide information on his alleged relationship with one of the men convicted of McCabe's 15 years ago.
McGuinness said he had "no knowledge" in relation to this and described any claims that he did as "mischievous" while offering his "full sympathy" to the McCabe family, reiterating his condemnation of the killing.
The Sinn Féin presidential candidate said he "unreservedly condemned any action" taken against members of the gardaí or the armed forces and said that he would "under no circumstances" condone it.
Presenter Bryan Dobson quoted to him a 1985 interview with Hot Press magazine in which he is reported to have said that he would not support any killing of gardaí or members of the armed forces.
However in the 1985 interview, McGuinness went on to say: "Except in certain circumstances, like in Ballinamore where IRA volunteers felt they were going to be shot dead and were defending themselves against armed gardaí and soldiers."
McGuinness was referring to the December 1983 shooting dead of Private Patrick Kelly and trainee garda Gary Sheehan in Derrada Woods in Ballinamore in an attempt to rescue a British businessman, Don Tidey, who had been kidnapped by the IRA.
However, he said yesterday evening that he did not recall the Hot Press interview: "I don't recall that interview. I am totally and absolutely opposed to any attack."
He went on to say:
If I did say that it was totally and absolutely wrong to say that at the time but I don't recall saying that.